For the months of August & September 2021, Luke Damant popular travel vlogger decided to stop by Beirut, Lebanon, and vlog about what life is really like in Lebanon right now! Unlike any other vlogger, Luke loves to explore places and cultures regardless of the warnings and sad backstories. Who is Luke and what are his first impressions of Lebanon? Read on to find out!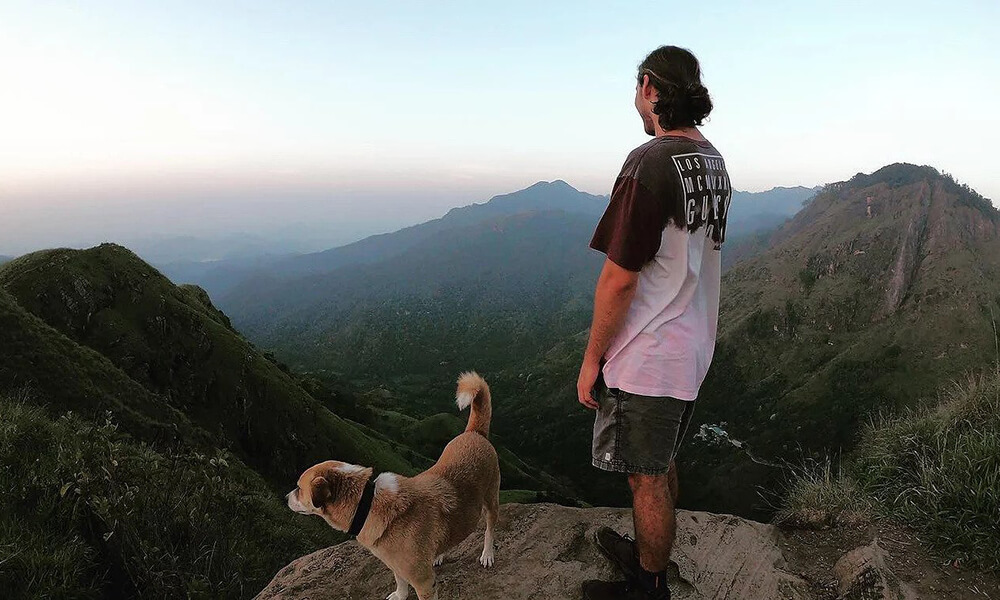 Luke Damant is a 21-year old travel vlogger from Sydney, Australia. He has visited around fifteen countries so far! His love and passion for traveling experience and discovering new cultures and places have pushed him to start his traveling journey. Throughout his adventures, he captures cool authentic moments, bargaining for prices in Egypt and having fun just like a local in Pakistan! His successful videos allowed him to monetize his passion through vlogging his adventures, quickly building a follower base close to 500k across YouTube, Instagram and TikTok.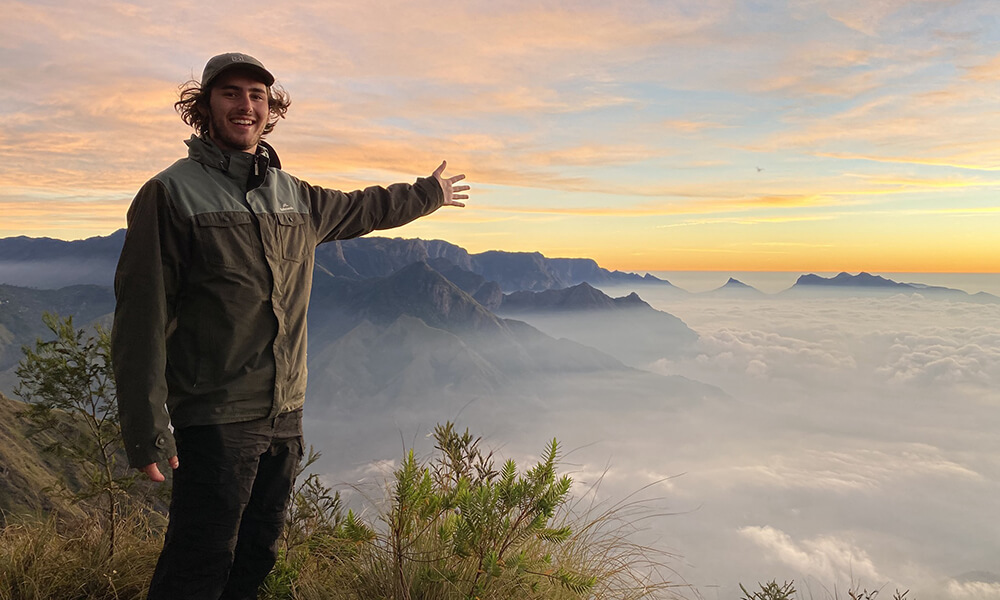 So far, Luke Damant has been to Egypt, Pakistan, Kyrgyzstan, India, and more. He's a quite unique traveler and explorer as we can tell from his rather intriguing choice of countries! His next hop was Lebanon as he is currently vlogging what life is like there in his new series. It's not the best time to be in Lebanon as businesses and restaurants are on pause while struggling daily because of the nightmarish financial crisis. Where has Damant been so far and what kind of things did he experience in a corrupted financially failing state?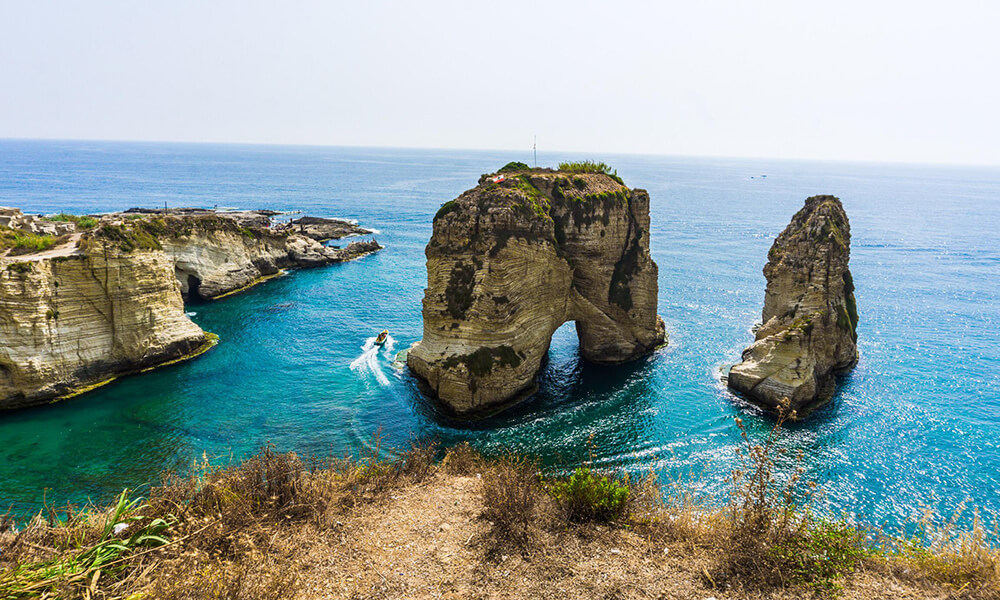 In his very first Lebanon YouTube Video "First Impressions of Lebanon", Damant jokes about the electricity situation. He decided to take a 6th-floor apartment sharing it with another roommate by the means of Airbnb. You should've thought twice about that apartment, Luke! Now, you'll need to go six floors up and down using stairs because what's Lebanon without a great 22 hours per day power cut?
The next step for Luke Damant was to get coffee from Cafe Younes Hamra branch, he couldn't resist commenting on the whooping price of 17 USD for a cup of coffee, crazy right? This is the equivalent of 1.3 USD on the black market and thankfully, Damant understood that as he takes us next to … yes you guessed it right! A currency exchange service. Luke looked happy to become a millionaire in a few seconds as he was handed 2 000 000 LBP for his 100 USD bill. He thought that this was a bizarre experience, which we really agree to!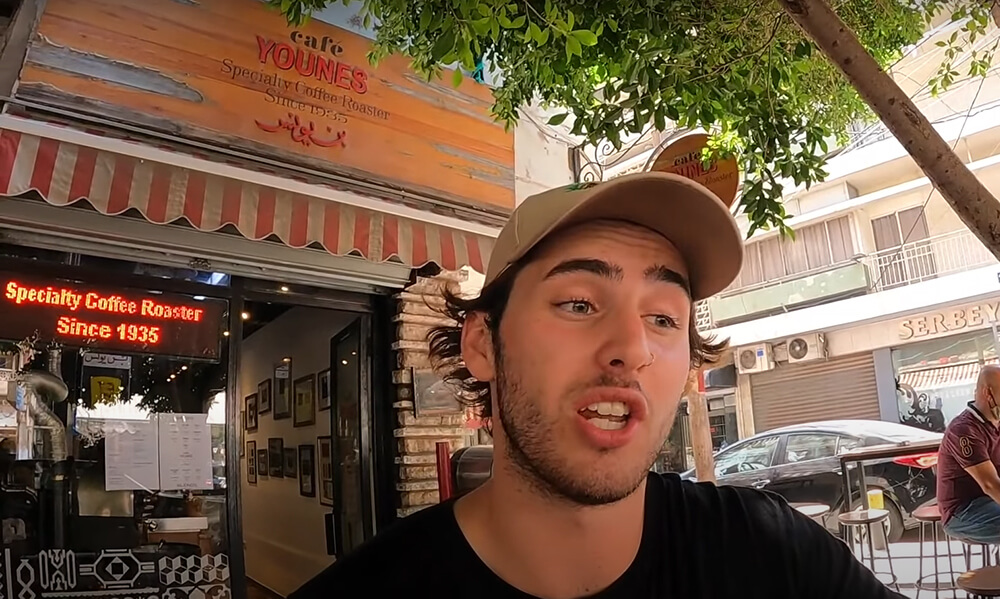 The breakfast part is really important, you'll find it in any travel video and that's exactly what Luke went for next. Being in Hamra, he heads straight to Barbar for his first Lebanese breakfast. As Fadi suggested, Luke Damant ordered a cheese and zaatar man'uche and his face lit up when tasting it for the first time. We totally understand him as man'uche never gets old even for the local, always tastes delicious as if it was the first time discovering this new awesome taste. In all cases, thanks to Fadi teaching him the proper way to mix and blend the vegetables with the man'uche to form that flavor we all die for, we have one really really happy man!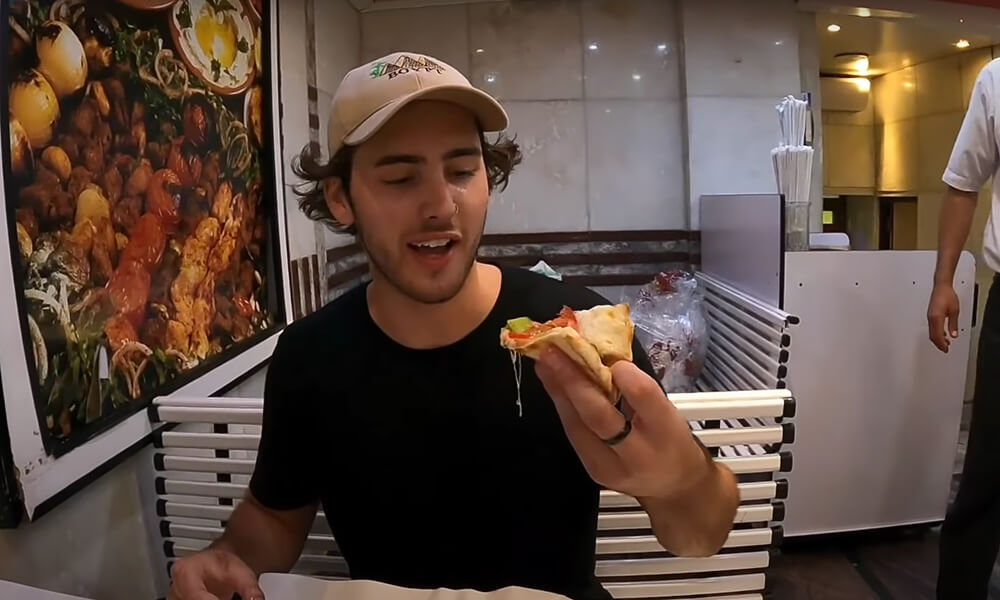 He carries on his journey walking through Beirut as he arrives at the port explosion site and points to the now-popular silo remain to find the experience to be surreal. As he grabs a uber, he starts asking the driver about the gas crisis. "The worst case is when you wait for 4 hours for your turn and then they tell you there's no more gas available" the driver explained "I've lived through the civil war and the current situation is worse than what I lived back then" he continued "I'm really willing to leave" he finally admitted.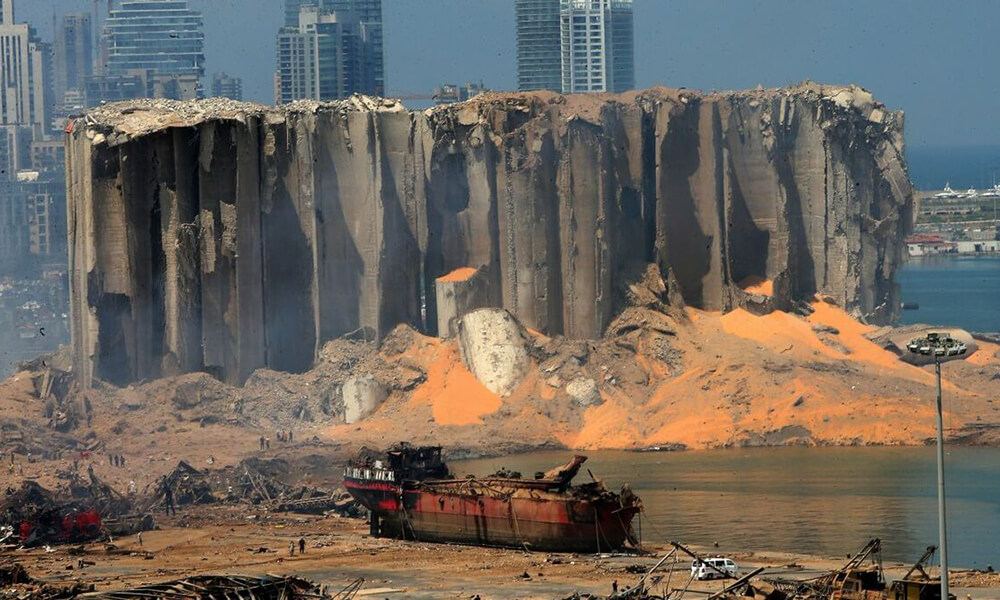 On his next hunt for shawarma, he ends up in… Barbar again! He gets chicken shawarma and is clueless about what's inside, he just takes a bite and comments on how much he loves it. We totally agree Luke, no matter what's inside, shawarma is life!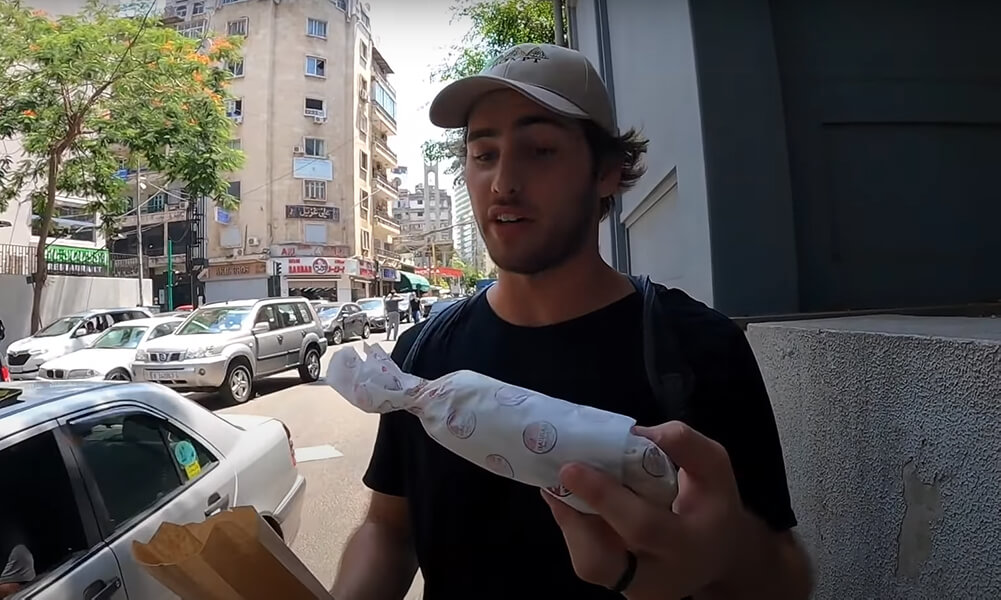 In his second video "Would You Ride This Lebanese Rollercoaster?", Luke Damant starts his video with yet another meal from Barbar. This time he goes for falafel and then heads straight to the beach! He takes a dip in Beirut's sea and carries on his journey to Luna Park, an old theme park in Beirut. What's interesting is that the entrance forces them to buy masks though once they're inside, no one is actually wearing them, that's Lebanese logic for you!
Luke Damant continues his journey as he goes to Sabra's souk, a place that we rarely would be visited see by any tourist, on the lookout for a Lebanese cap. Unlike in his other awesome shopping vlogs, he refrains from bargaining so he can help people struggling financially as he reported in his video. Finally, he takes a cab and ends up at cafe Hamra where he showcases all the items he bought during his shopping spree in Sabra.
We'll keep you posted on Luke's great Lebanese vlog videos! A big thanks to Luke Damant for his awesome videos and empowering Lebanese and the world in his own special way.
Did you like this post? Read more here!