Cosmaline provides a complete range of beauty and grooming products from hair to body and skincare. Their formulas and packaging give them a whole new level of freshness and uniqueness but that's not all! Their prices are very convenient too! We sampled and tried Cosmaline products so you don't have to worry or hesitate about your choices! We can tell you that we were happy with their products and services and here's why.
Cosmaline Ordering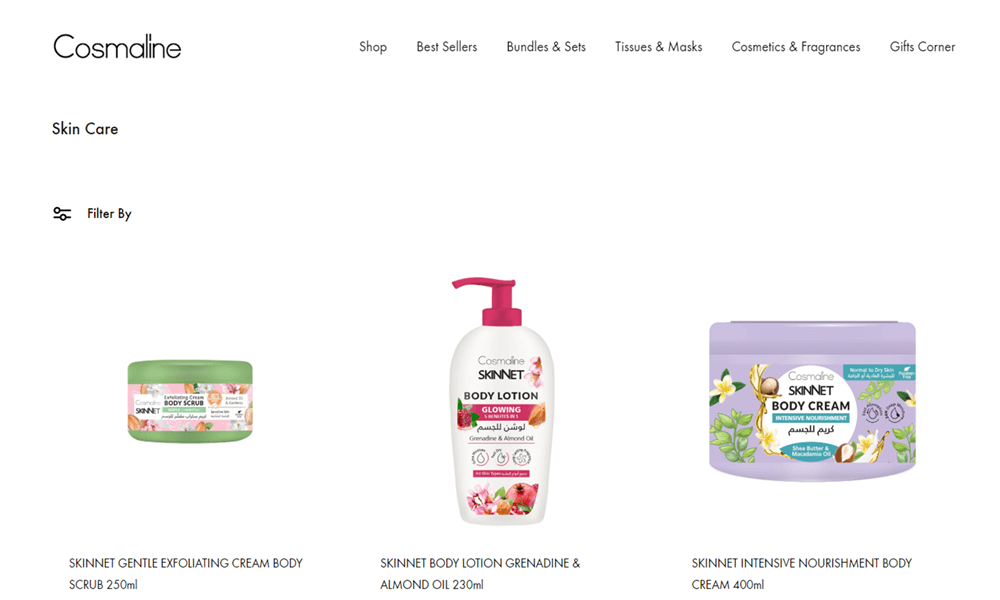 Ordering Cosmaline products is very easy and can be carried out on their e-shop that you can access using this link. The website is very user-friendly and the products are well distributed across categories making the shopping experience enjoyable, quick, and easy. As prices are of matter these days, Cosmaline products proved to be very affordable. Hence, doubling the joy of the experience. Once you finish choosing your products, you can decide to either checkout using a credit card or pay cash on delivery which is a very important option provided by Cosmaline.
Cosmaline Shipping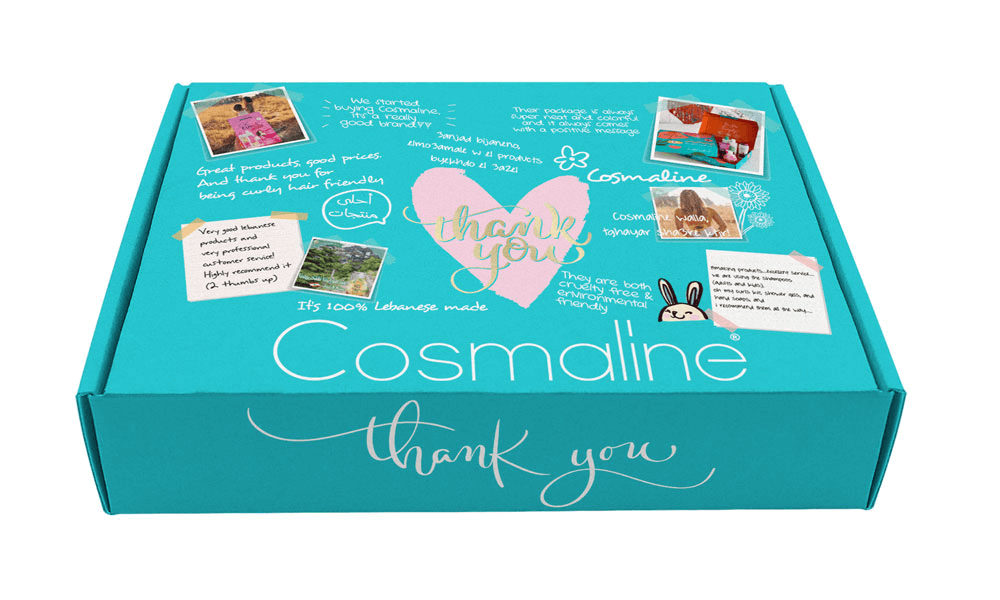 The shipping is incredibly fast! The packages arrived in less than 2-4 working days on average. Compared to other hair and skincare sellers, Cosmaline was the quickest! The products you order are carefully placed in a really nice box that reflects a fresh modern Lebanese feel. Depending on the size of your order, you will get one of the two boxes displayed in the pictures. The blue one is our favorite and opening Cosmaline boxes make us excited for all the goodness they contain!
Cosmaline: Sampling the Products
We sampled the products provided by Cosmaline to test their smell, feel and quality. The products sampled belonged to the following categories.
Hair Care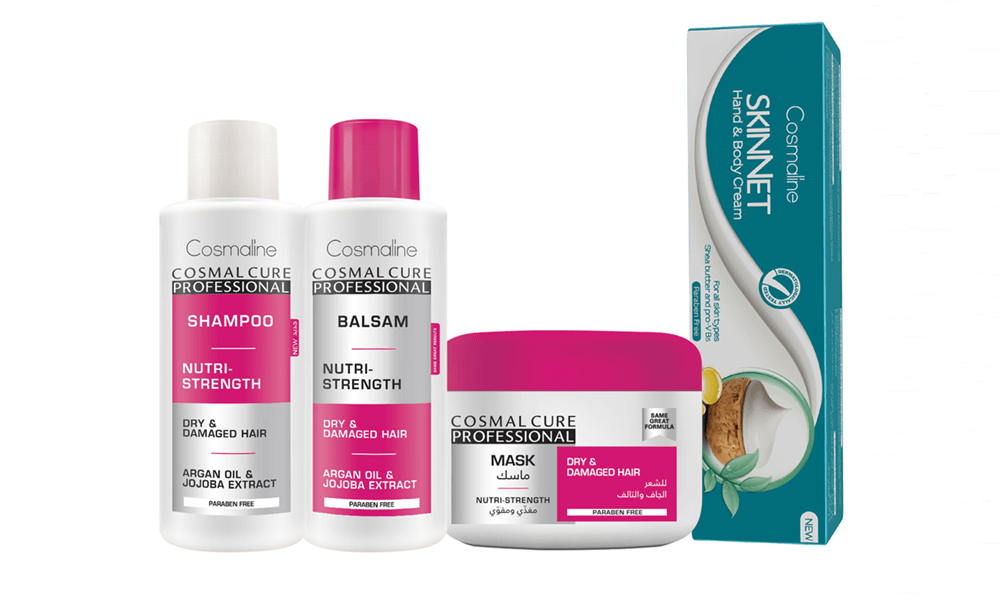 First things first! A great bath starts with shampoos, conditioners, and hair masks. We decided to give the professional cure Nutri-Strength set a go! Cosmaline offers a few innovative hair repair solutions that contain Argan Oil extracted from a unique plant that exclusively grown in Morocco. The blend is topped up is Jojoba extract which is known for its moisturizing properties and its ability to kill bacteria and get rid of dead skin. Both components provide nutritive powers for hair.
The mini kit included 60ml of shampoo, 60ml of balsam, 75ml mask, and a mini 15ml revitalizing hand & body cream which we will discuss later. The sizes are perfect for travel or sampling. However, the set also comes in larger sizes for us to enjoy!
Softwave Shower Gel/Cream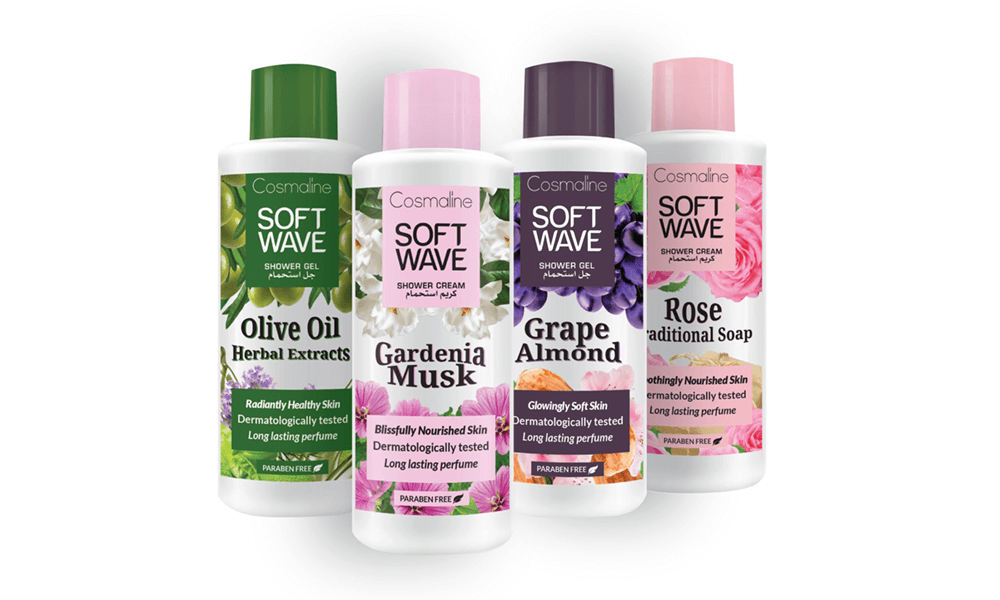 A small kit of soft wave shower gels and creams (60 ml each) that cleanses, hydrates, and softens the skin. The four fragrances Olive oil, Gardenia Must, Grape Almond, and Rose Traditional have an amazing smell that allows you to enjoy your shower to its fullest. If you had to pick the best fragrance, you'd probably choose the is Rose Traditional. Even though all four smell amazing! The same bottles are sold in bigger sizes (400 ml) and the website offers a larger number of fragrances that we're excited to try and tell you about.
Skin Care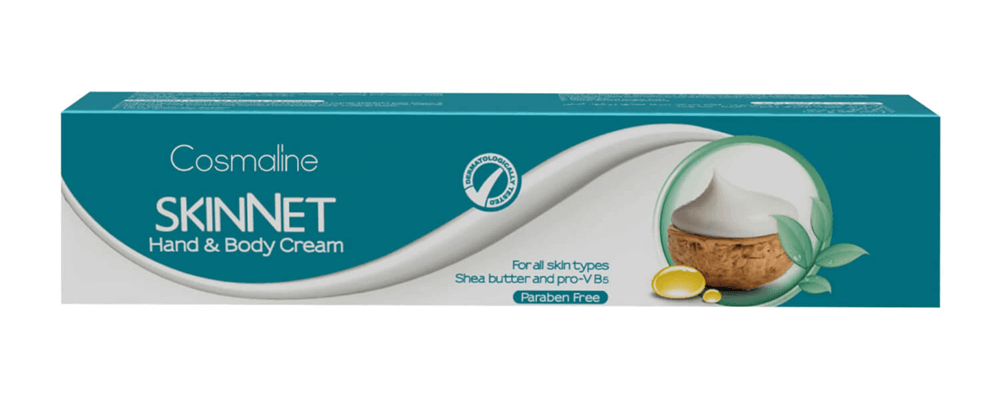 The excessive use of anti-bacterial gels and alcohols hurt our hand skin. So it's only normal to use some moisturizing hand cream after a good bath to remedy the problem. We decided to give Skinnet a go since it was included in the mini hair cure kit we discussed above. The mini tube is 15ml, has a good fresh nutty smell, and has a great revitalizing capability. We quickly ended up getting another bigger one (60 ml) for our everyday use! The best part is that its price is very convenient.
Deodorants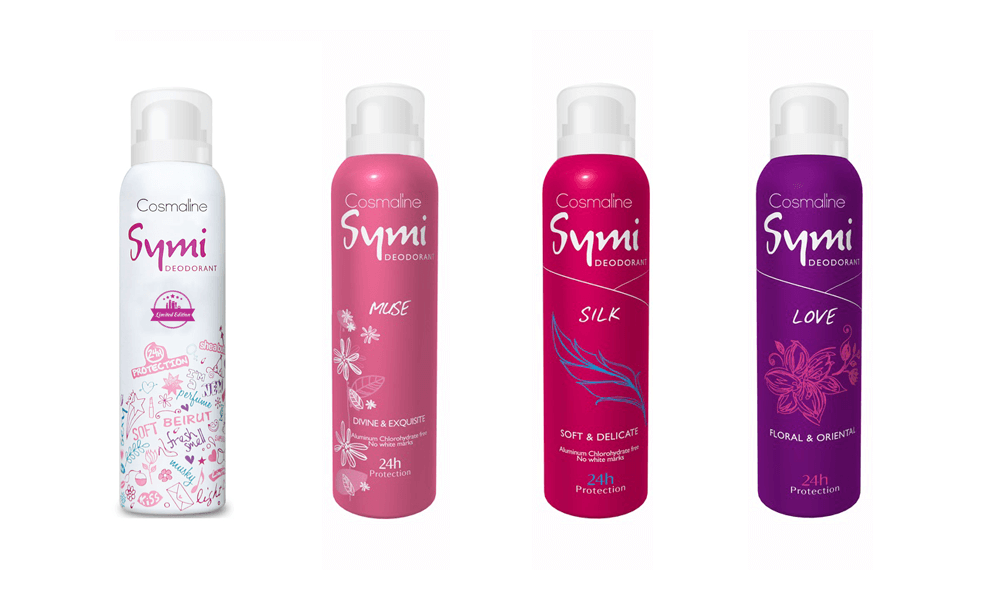 So far, the products make you go out of the shower smelling incredibly nice and feeling soft and rejuvenated. Now it's time to add the final touch. We're referring to deodorant of course. We decided to give Syumi, Cosmaline's deodorant (150ml), a try. We sampled the original (white) and Muse (light pink) bottles and both have great scents. However, we did prefer the original one which is made of a combination of shea butter and floral notes. The deodorant provided a sweet satisfactory freshness for the day. We're quite excited to give the Silk and Love variants a try!
Makeup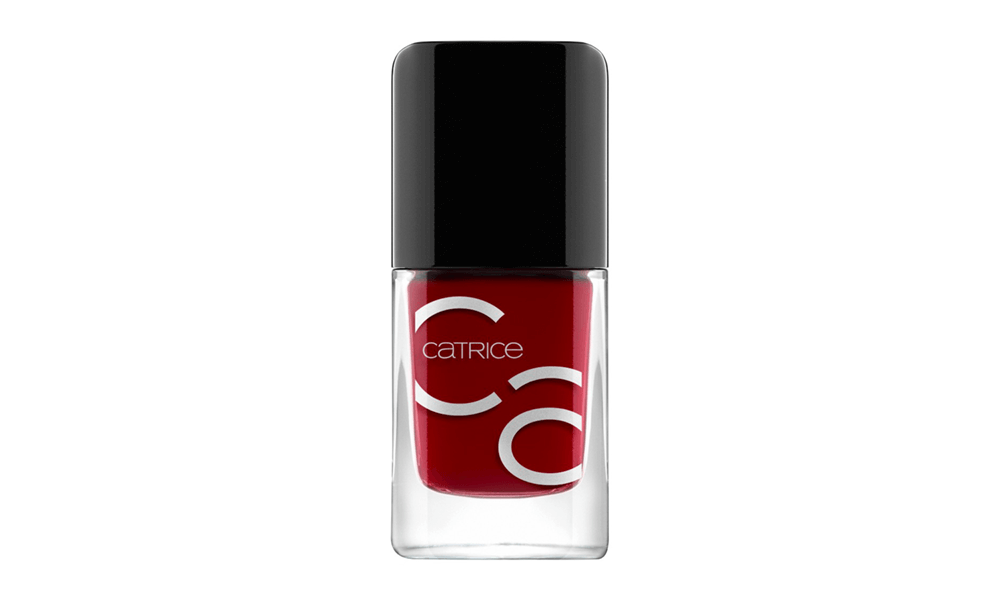 As we were focused on shower-related products, we could only sample Caught On The Red Carpet from the Catrice Iconails gel collection in the Makeup section. The quality of the iconails gel is impressive and stays spot-on for a long duration. We are excited to try some more and we'll let you know of our experience in a Cosmaline Makeup Exclusive post!
Final Note
Sampling Cosmaline products were exciting and fun! The fragrances are amazing, most if not all products are paraben-free and best of all the products are made in Lebanon and have very affordable prices. We started off with mini kits and ended up ordering the bigger sizes right after for our personal everyday use! After this crazy cute adventure, we can safely award Cosmaline with the title of "Best Lebanese Hair & Skin Care Products for 2021".
Did you like this post? Read more here!