So many recommendations led us all the way from Beirut to this little Bakery in Hadath and we never regretted our decision. 30 years of experience in the field, Sam Bakery created the perfect man'ouche and 30 years later they are still delivering the best Man'ouche in Lebanon!
How We Ended Up at Sam Bakery?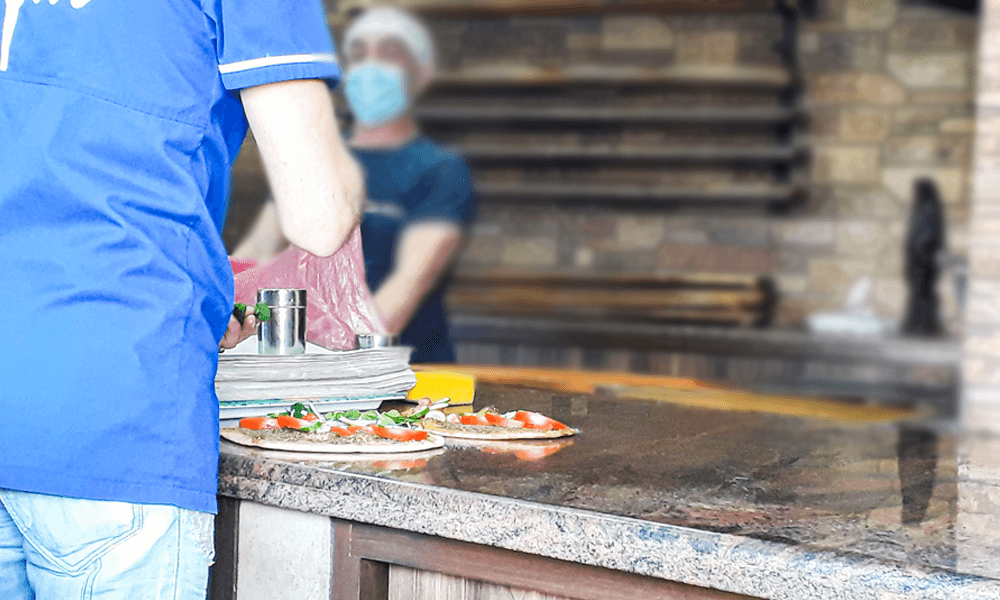 Since the economical collapse and repeated lockdowns, It has been a while since the last time we had a good Lebanese Man'ouche. Due to the increase in the cost of material for the production, this amazing Lebanese breakfast became a flavor disaster in many bakeries. In our search for the perfect Man'ouche and with the help of many recommendations, we traveled all the way from Beirut and fell upon Sam Bakery, a small bakery located in Hadath. We never regretted our travel as we were about to taste the best Man'ouche in town!
Is Sam Bakery Really the Best & Tastiest Lebanese Man'ouche?
The economical collapse did not stop Sam Bakery from making and delivering the tastiest Man'ouche in Lebanon. When asked about their secret for such a delicious zaatar Man'ouche, they reported to us using great quality thyme despite the hardships. Their Man'ouche is of good size in comparison to many other bakeries and the price for such good taste, quality, and size is great! After getting delighted with this authentic Lebanese breakfast for the first time in a long while, we can safely say that this furn saved our taste buds with the tastiest Lebanese Man'ouche we ever had in Lebanon. It's time for you to give it a try and see for yourself!
Does Sam Bakery Have COVID-19 Measures?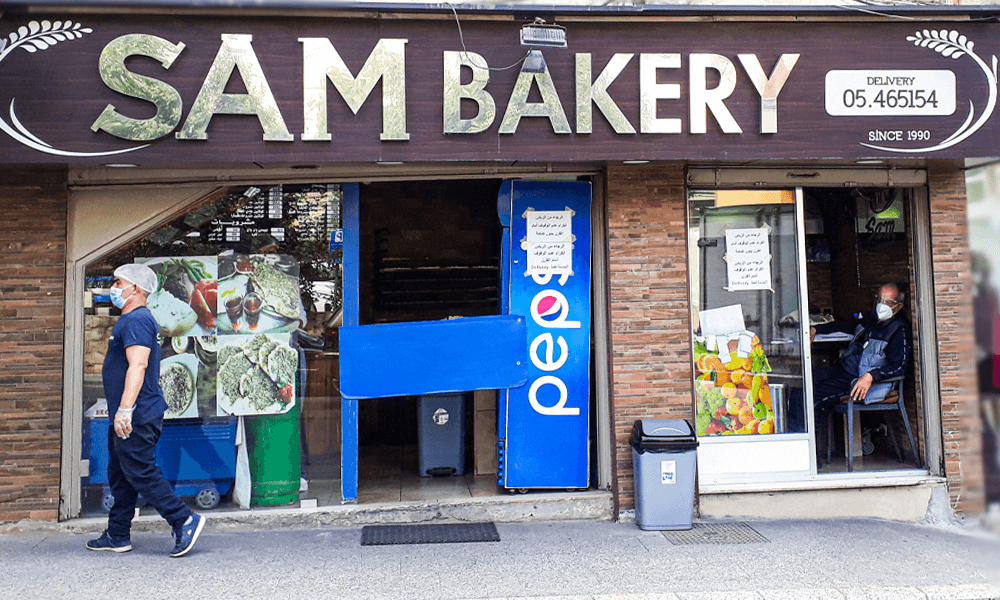 Sam Bakery cares for their clients as they have taken COVID-19 measures. They do not allow non-staff inside the furn.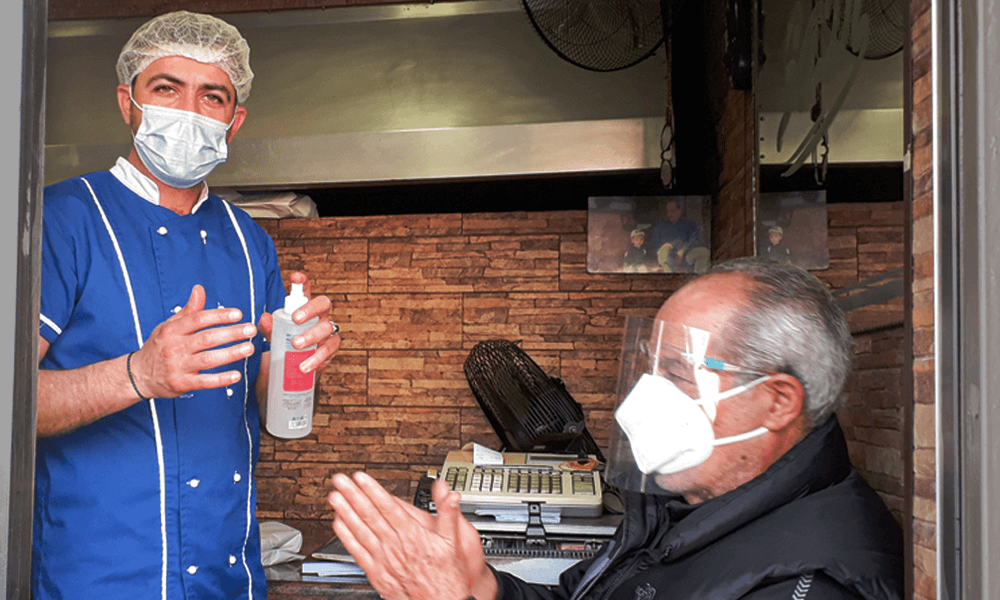 All staff members are required to wear masks, hair nets and use alcohol and disinfectants frequently.
Sam Bakery, Contact Infromation
Ready for the tastiest Lebanese Man'ouche in Lebanon? Here's the contact information of Sam Bakery. Let us know what you think!
Phone Number: 05 46 51 54 – 03 32 14 64
Location: Hadath, Saydeh Street, Sahat AlAin
Did you like this post? Read more here!