Meet Abir Saghir, a very talented 23 old Lebanese chef who is making a dish from every country. Her TikTok account is followed by 8 million people with over 80 million views! So how did Abir get to this point and what's with the "Arab Disney Princess" title?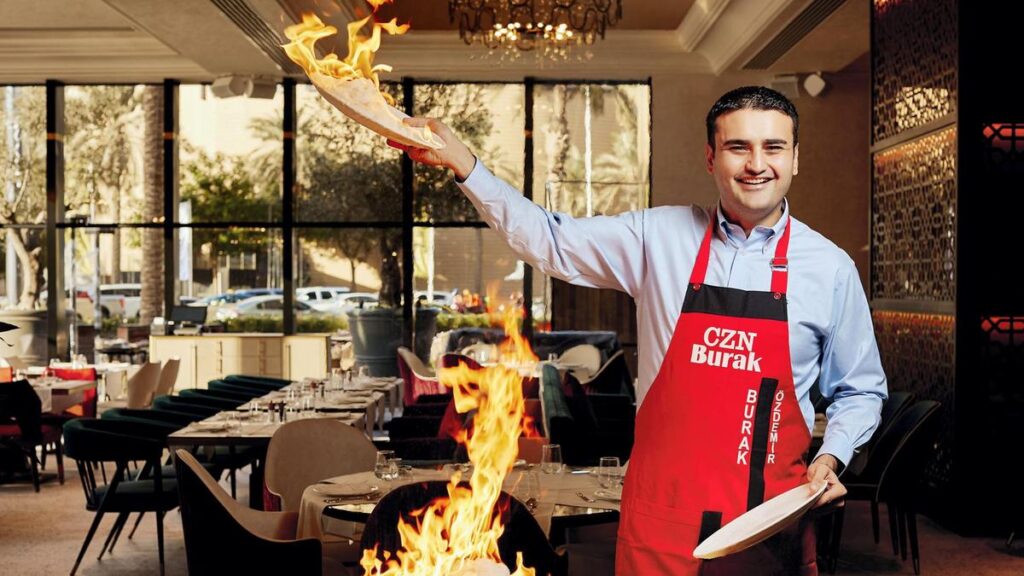 We all know and love Turkish chef Burak Ozdemir due to his unique style of cooking large plates while constantly looking at the camera and smiling. Just like Burak, Abir Saghir decided to adopt her own very special style in cooking! She started by expressing her passion for the culinary arts during quarantine in February 2021.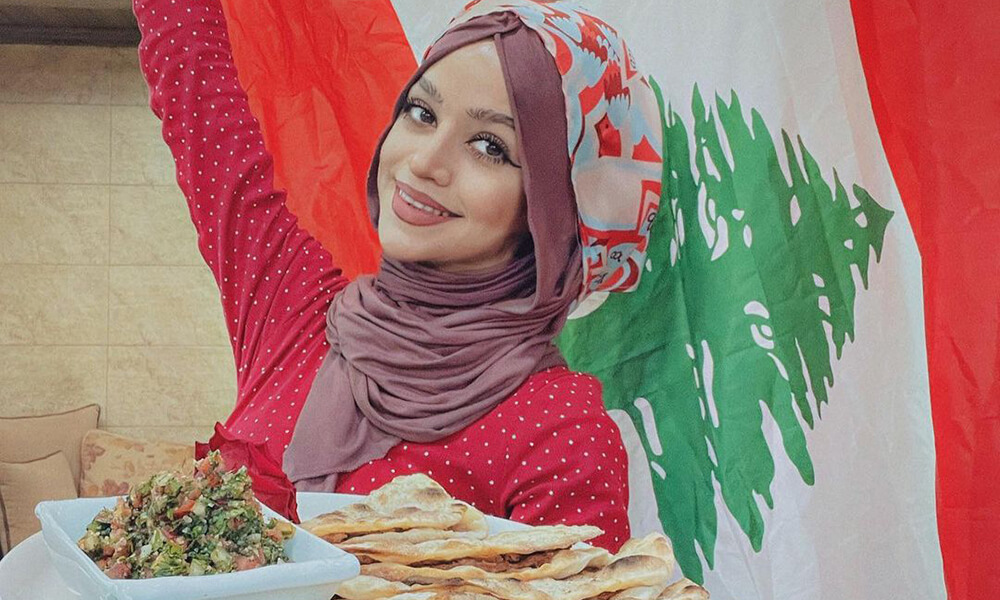 Before that, Abir Saghir seems to have had a past as a lifestyle influencer as she has previous posts on her instrgram page indicating this. Cooking is not her only talent, Abir also appears to be into painting, drawing, and arts. It is interesting to note that Abir Saghir has raw talent… "Since my childhood, I have been fond of preparing food, and despite that, I did not study hotel matters or the like, but I got a degree in interior engineering, and after I found that the videos I share with my followers gain a large number of likes and comments, I was more encouraged", she said.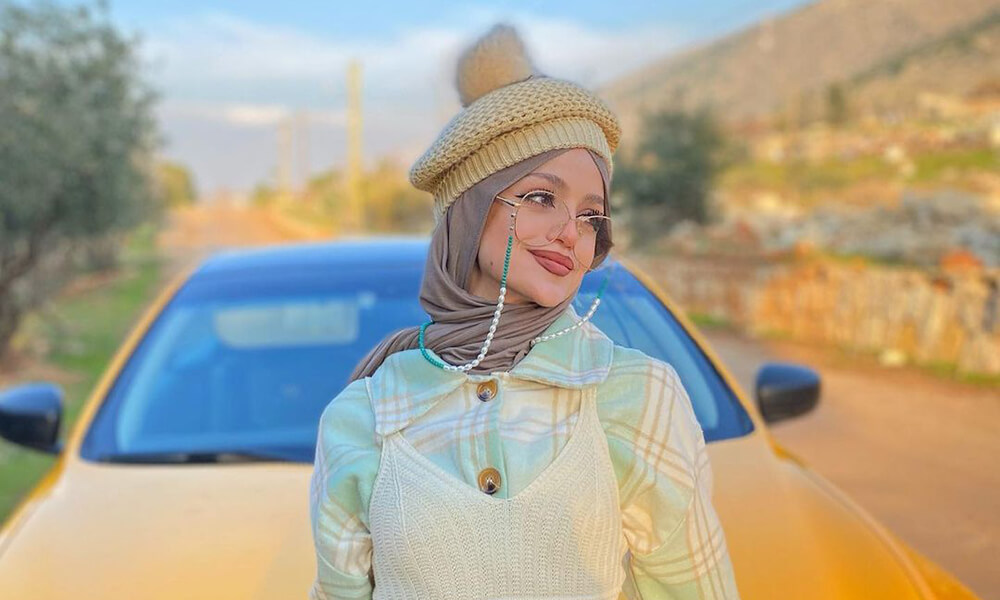 In her interview with Sanad Agency, Abir said that everything she presents in her video is an overview of what she feels in her kitchen. Abir's kitchen is a place where she feels happy, comfortable. "I am in another world, so I wanted to take people with me to my world", said Abir Saghir. Indeed her kitchen is her little sanctuary and she wants to share it with the world.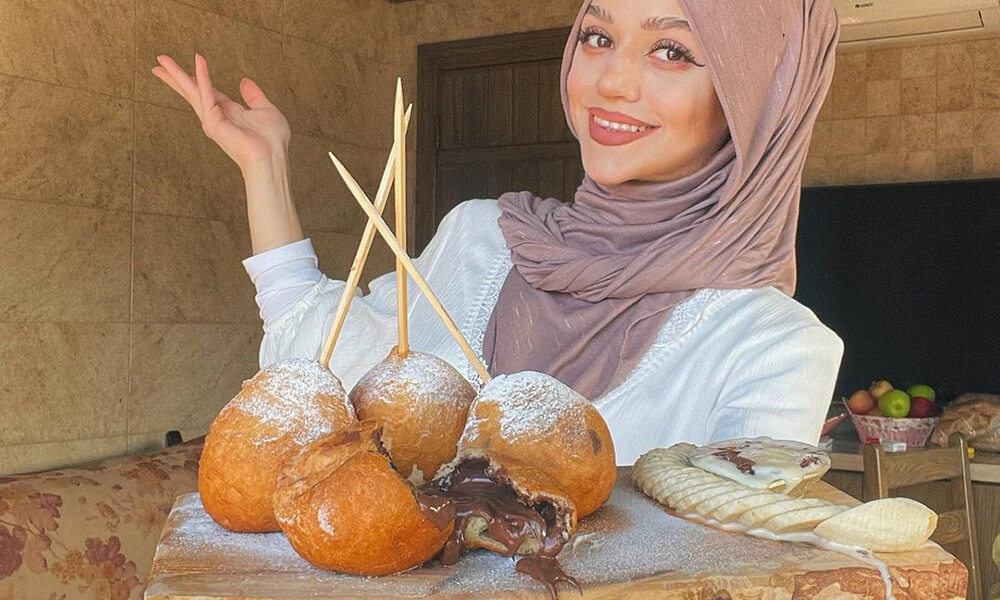 She didn't waste time starting her series making one dish from every single country including but not limited to Lebanon, Morocco, Egypt & USA. Well-themed settings and great cooking skills turned out to be the perfect toolset Abir Saghir needed to make her videos shine. Trust us, it's hard not to be addicted…
Other than her personality and cooking skills, Abir knew how to use visual effects and sound cues to make her videos stand out even more. In most of her videos, she uses some commonly popular TikTok trends, she is short and straight to the point, synchronizes the sound to her action, and makes good use of slow vs fast-paced motion with zooming effects to keep the viewer engaged at all times. It can be seen that she put the time and effort into her videos and this part of the work cannot be taken for granted.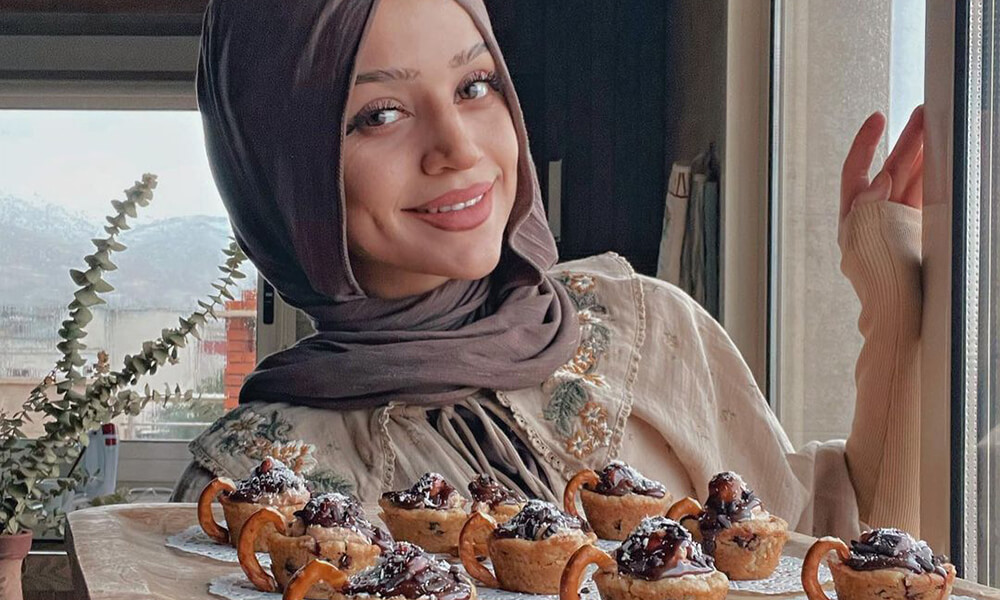 She says: "I shoot them myself. It is not easy, but rather requires effort and patience, knowing that every night I choose the foods that I will prepare for the day through a Google search, I learn the contents of the recipe and how to prepare it. From YouTube, choose a song by a singer from the country whose food I will prepare, and arrange the clothes to suit it, whether it is a sad or happy song."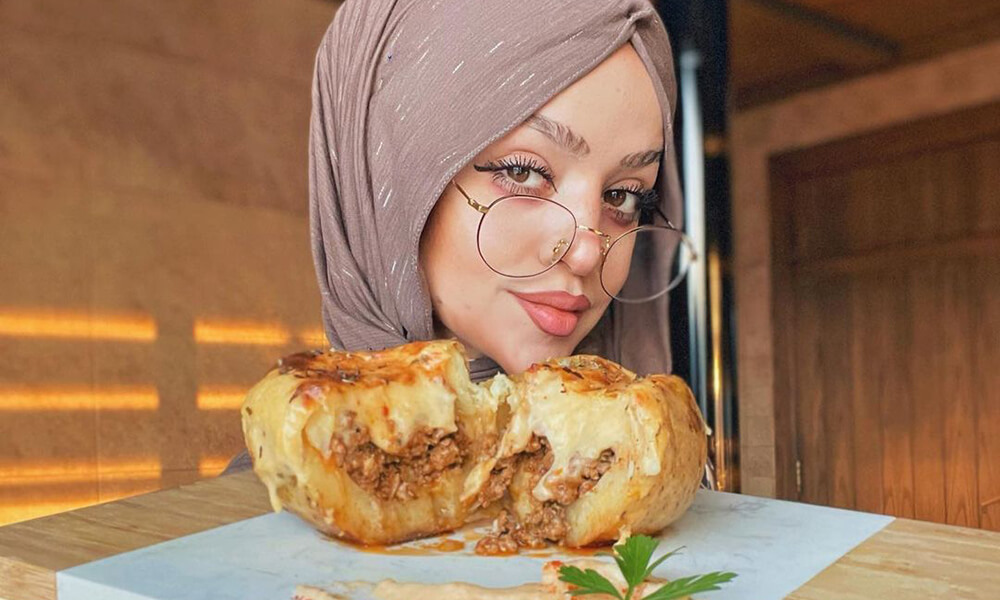 You might also be interested to know more about her distinctive clothes and glasses. Abir Saghir explained "I love fashion and have a clothing store. As for the glasses that attract everyone's attention, I wear them as a style, as I do not suffer from poor eyesight."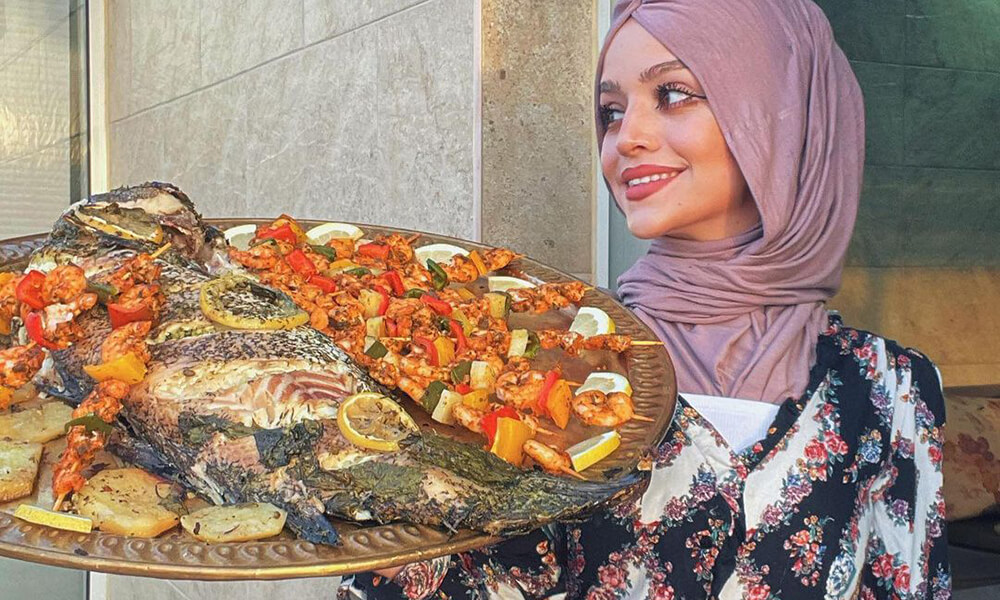 Abir's ambition to leave her mark in the culinary word paid off as she amassed a large base of followers on TikTok thus becoming the application's most loved chef. Indeed, she caught the eyes and hearts of people all over the world with her unique cooking style, classy looks, and perfect smile. Thus, receiving the title of "Arab Disney Princess".
Did you like this post? Read more here!