Not sure what to do this weekend? Here's a list of the top 20 newest family movies to watch. Make sure you didn't miss any of these amazing animated movies!
Top 20 Family Movies to Watch #1: Encanto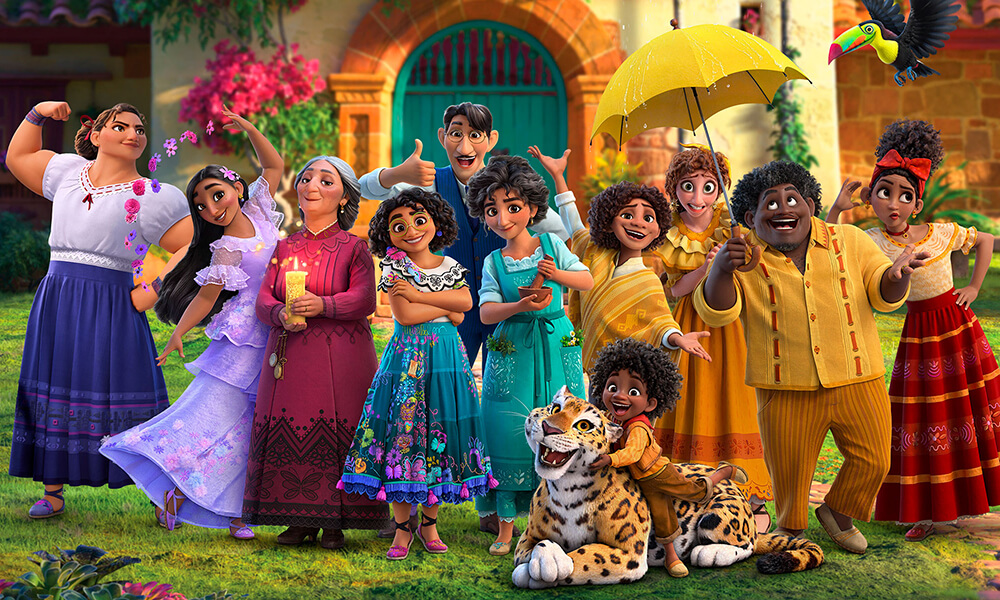 Encanto tells the story of the Madrigals, a family with extraordinary individual gifts living in a magical house within a vibrant town Encanto. Mirabel, the only child without gift discovers the danger lurking ahead threatening the magic surrouding Encanto and decides that it was up to her to save her family's miracles. It is one of Disney's biggest hits this year.
Top 20 Family Movies to Watch #2: Turning Red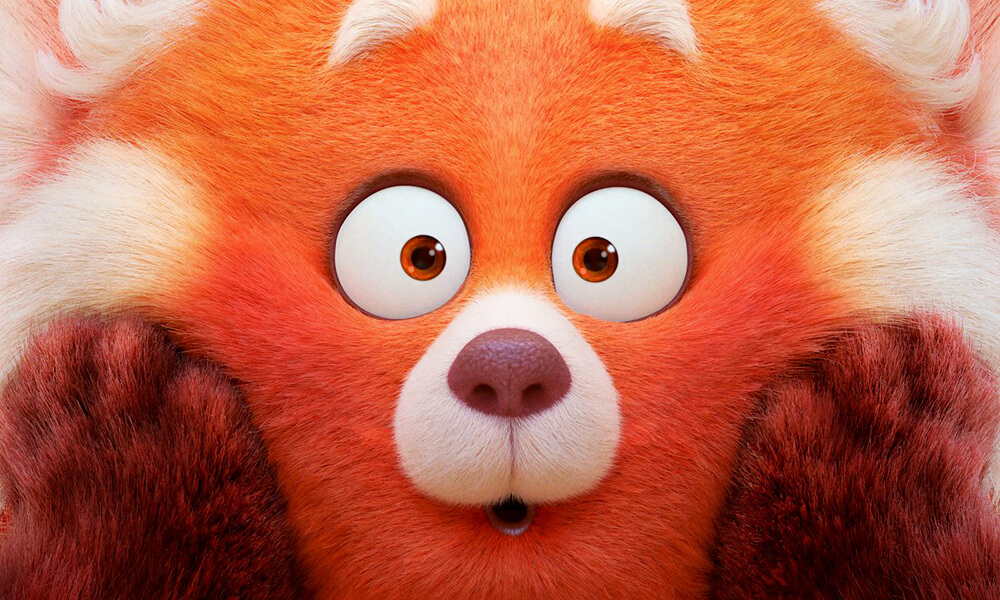 Mei Lee a 13-year-old teenage girl is torn between listening to her mother Ming or following the chaos of adolescence. However, the family of Mei hold a secret… all the women in the family can poof into giant red pandas whenver they feel strong emotions! Will Mei think it's horrible or will it be the next best thing she will go through?
Top 20 Family Movies to Watch #3: Luca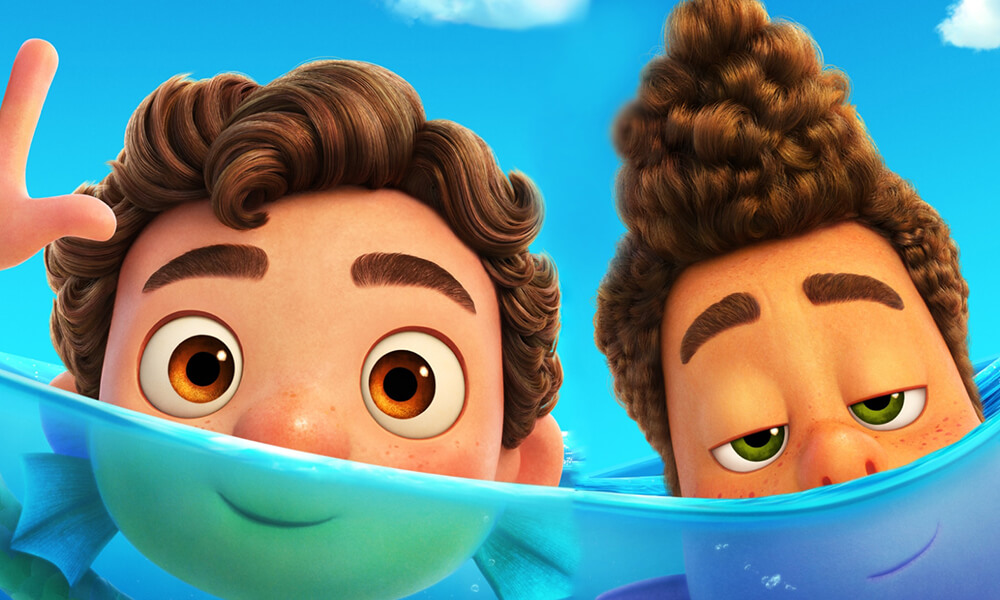 Luca is a young fish boy living undersea. His love of exploration pushes him to live an ungorgettable seaside summer adventure in Portorosso, the Italian Riviera filled with gelato, pasta and schooter rides. On the surface he meets new friends but he is careful not to reveal his identity as a sea monster in fear of getting denied or chased.
Top 20 Family Movies to Watch #4: Ron's Gone Wrong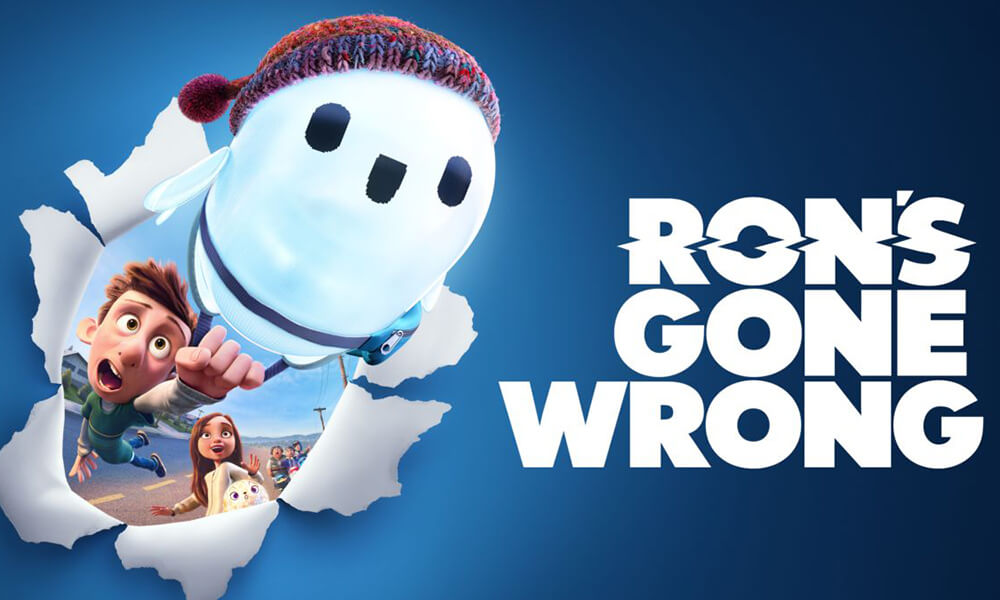 This is the story of Barney, a socially awkward kid and his new 'Best Friend out of the Box' Ron. What Barney doesn't know is that Ron is defective but his hilarious malfunctions launches them into an action-packed journey in which the boy and the robot discover the real meaning of true friendship.
Top 20 Family Movies to Watch #5: Vivo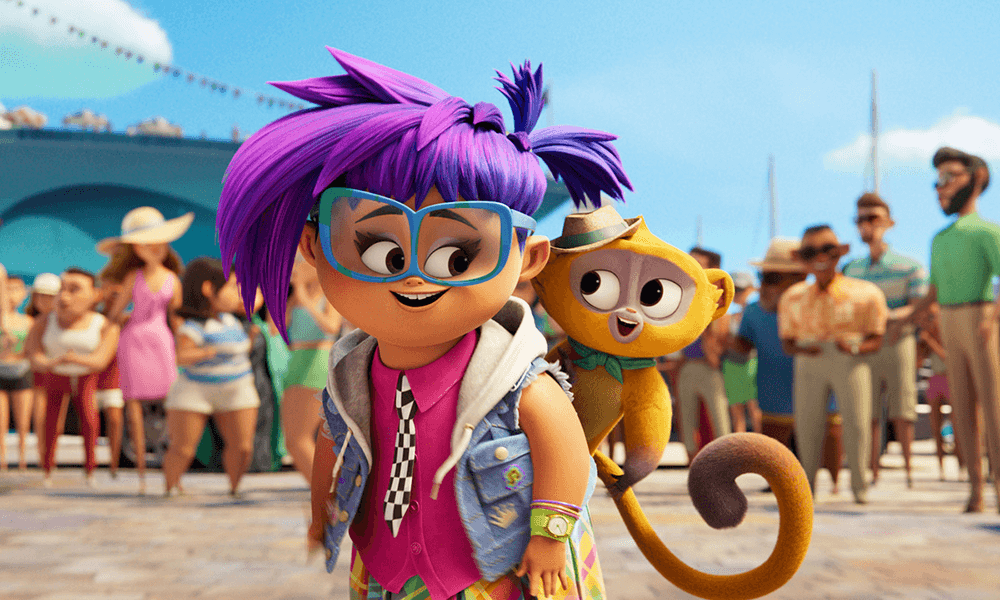 Vivo is a kinkajou (rainforest "honey bear") who loves to play music to the crowds in a lively square with his adoptive owner Andrés. The later receives an invitation letter from the famous Marta Sandoval, the love of his life. Tragedy struck the duo the night of the flight and Vivo is left alone to deliver to Marta a song love letter written by the deceased Andrés. Gabi, an energetic tween and a relative of Andrés bounces to the beat of her own offbeat drum to help Vivo in her own special way.
Top 20 Family Movies to Watch #6: The Mitchells vs the Machines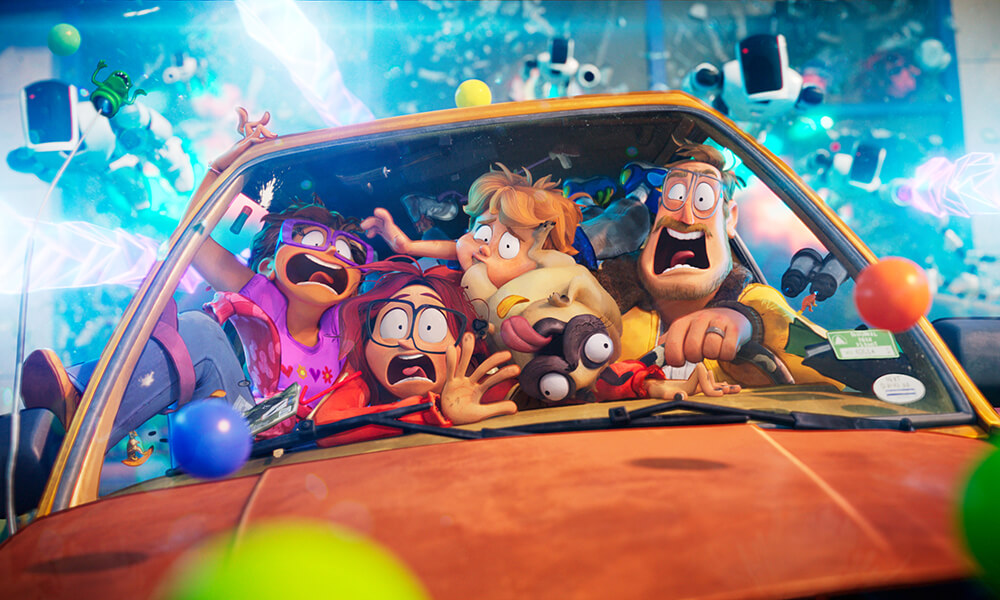 The Mitchells not-ordinary family find themselves int he middle of a robot apocalypse. Beware smart phones, roombas and evil Furbys as they capture every human on the planet. No big deal! It all starts when Katie Mitchell is accepted into her dream film school and is eager to leave home. Her father who has a hard time understanding his daughter's creative way attempts to get the family gathered one more time. As such, he insists on having the whole family drive Katie to school so that they can bond during one last totally-not-awkward-or-forced road trip. The robots uprising begins after the Mitchells take off and now it's up to them to stop the appocalypse in their own special way.
Top 20 Family Movies to Watch #7: Hotel Transylvania -Transformania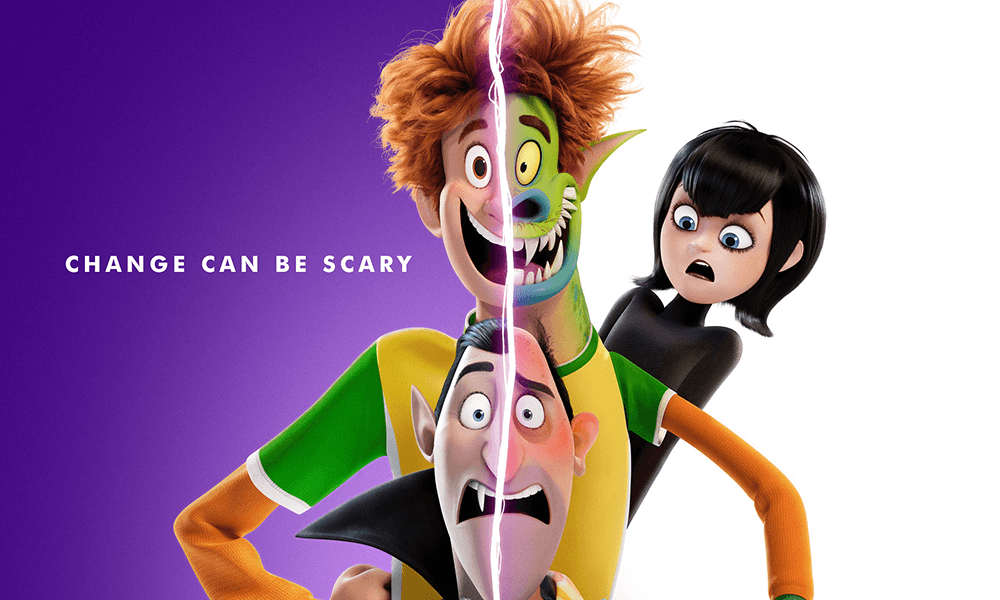 Seeking the approval of Drac, Johnny transforms himself into a monster with the Van Helsing's mysterious invention, the "Monsterfication Ray" which transforms humans into monsters and vice versa. The device goes haywire and transforms Drac and his pals into humans! While being stripped of his power Drac messed up big time and now needs to make things right with Johnny before all transformations become permanent.
Top 20 Family Movies to Watch #8: The Croods – A New Age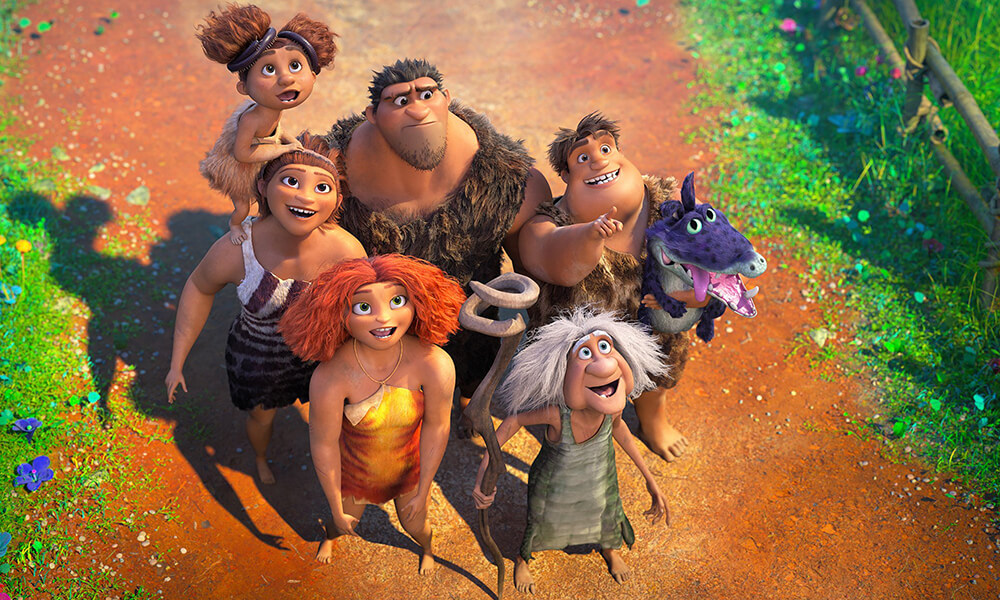 After escaping the world end and reaching a safe haven, the Croods were still looking for a place to settle in. Grug falls upon a nice secluded Eden with a bounty of resources just as he has been seeking for his family. However, Gug's perfect home turns out to be already occupied by the more evolved family of Bettermans (Phil, Hope and their daughter Dawn). Tensions rise between the two clans as they try to snatch away Guy and kick the rest of the Croods out. Will the two families put aside their differences to fight the monkey appocalypse?
Top 20 Family Movies to Watch #9: Wish Dragon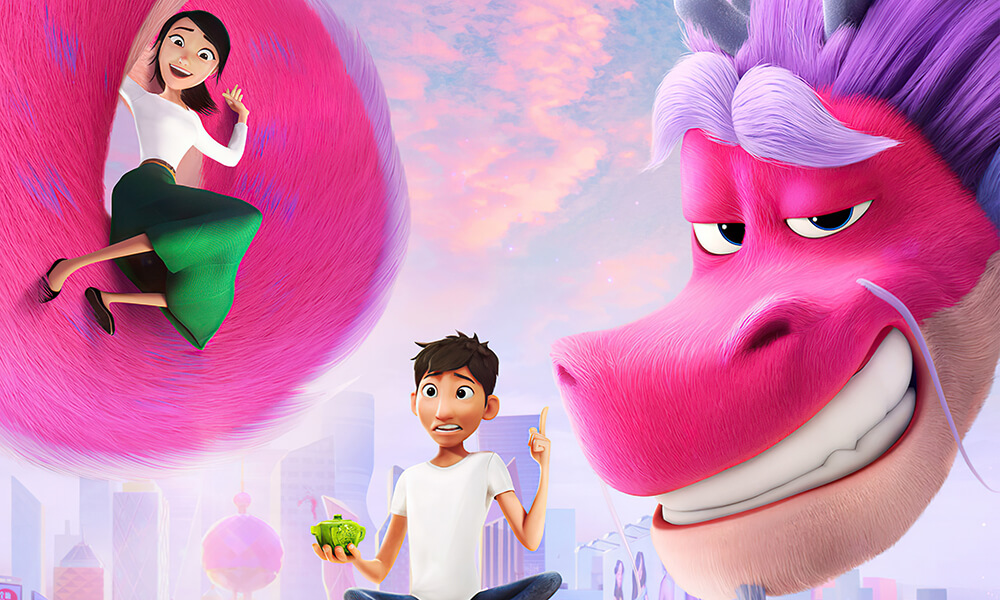 Din, a working-class college student longs to reconnect with his childhood best friend Lina to tell her his real feelings. However, his small means get in the way of his big dreams until he meets the wish-dragon. The later can grant Din with magical wishes and both of them set off on a hilarious adventure through modern day Shanghai in pursuit of Lina's friendship.
Top 20 Family Movies to Watch #10: Tom and Jerry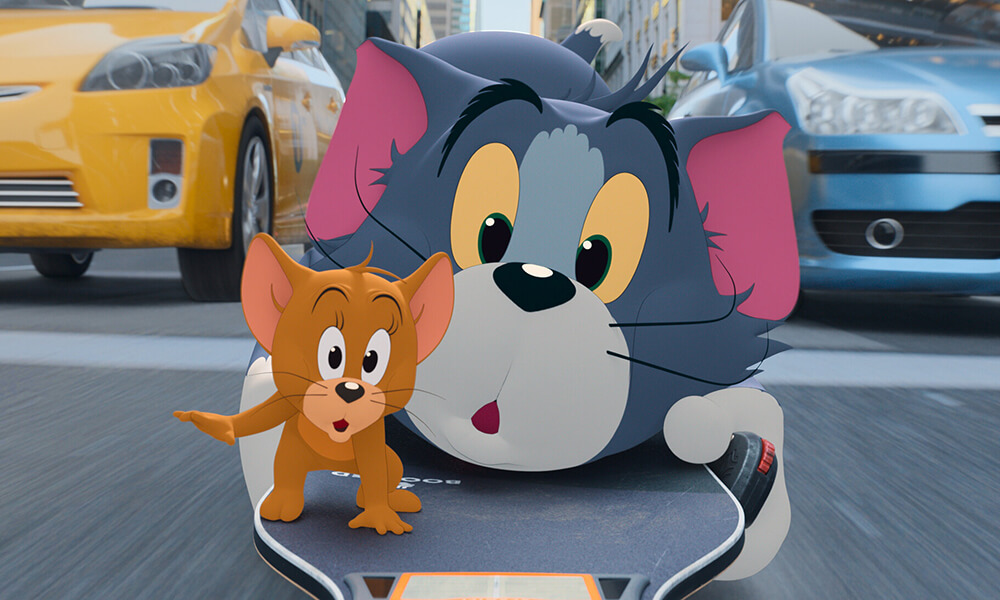 The all time family-favorite characters Tom and Jerry take refuge in the Royal Gate Hotel. Kayla, a young lady looking for a job, lies about her experience to get hired as an event planner for a big fat Indiant wedding at the lavish Hotel. After noticing Jerry, she hires Tom to chase him away. However, as you'd expect, the duo wreck havoc as usual.
Top 20 Family Movies to Watch #11: Sing 2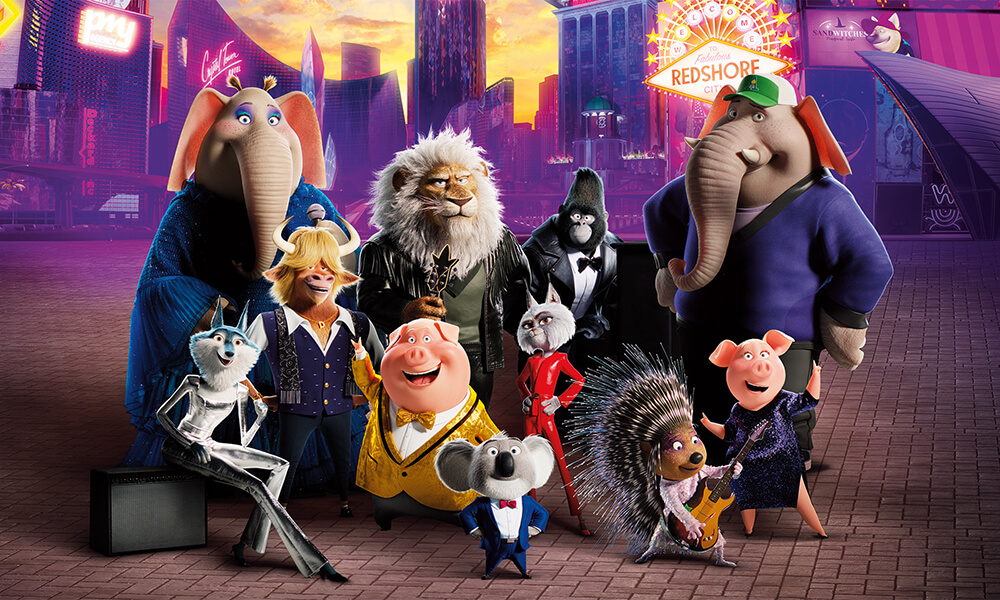 With his theatre finding local success, Mr. Buster Moon dreams of going international. He tries to prove himself worthy by applying for a talent recruitment program. The talent scout turns them down and belittle their work but Moon does not give up easily. During the audition in Reshore City held by Mogul Jummy Crystal, Moon and his crew catch his interest by mentioning the name of the rock star Clay Calloway who has not been seen for the past 15 years! Of course, the team had no idea where to find him and thus the gang struggles to meet the expectations of Mogul while preparing for their next big show. Will they make it on time?
Top 20 Family Movies to Watch #12: Rumble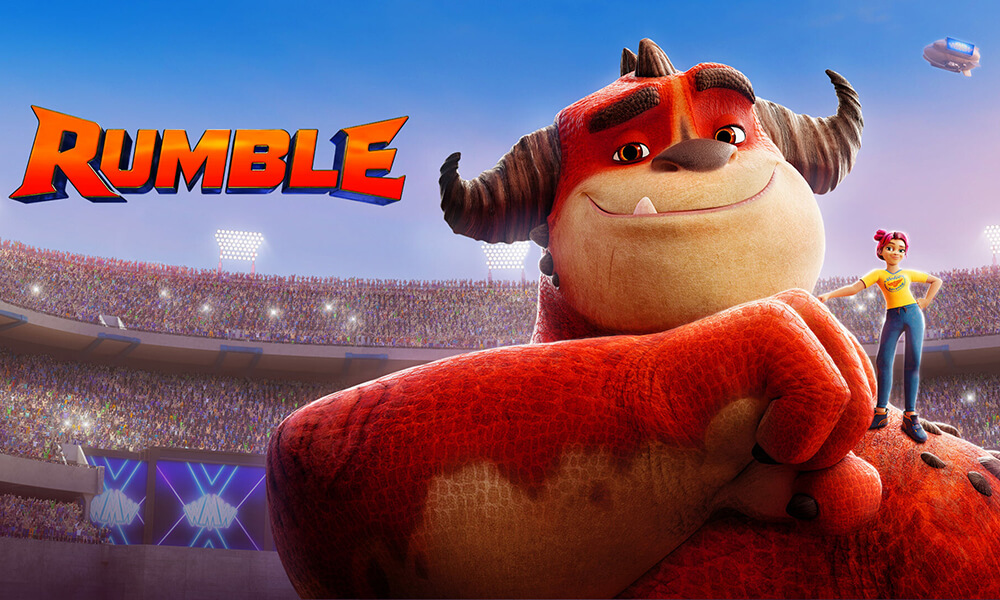 In a world where monster wrestling is a popular professional globabl sport, Winnie (a young girl) aspires to follow her father's footsteps as a coach for monster wrestler. She meets Steve and plans to turn him into a champion to take down reinging champion Tentacular. The later used his home city as a means to climb the ladder of success only then to let it down with a low blow by convincing the mayor to sell the city's main attraction, the wrestling stadium. Will Winnie and Steve make it in time to save their city's pride and main source of income?
Top 20 Family Movies to Watch #13: The Boss Baby 2 – Family Business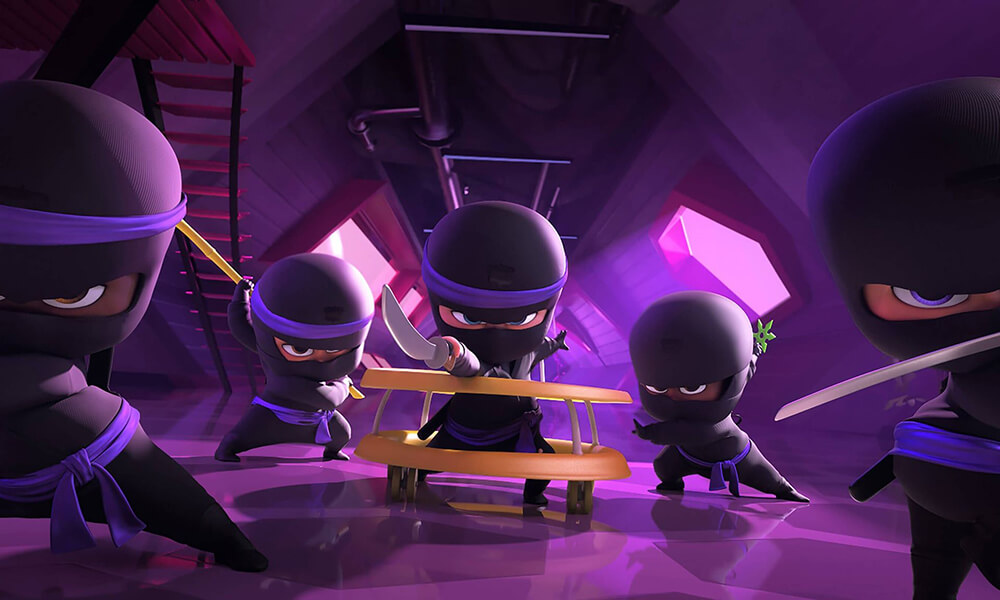 In the sequel of The Boss Baby, the Templeton kids Tim and his brother Ted are all grown up. Tim becomes a stay-at-home dad with two daughters of which one turns to be working for the baby corp. Whereas Ted turns into a successfull businessman with a lot of money and no time to spare. The new boss baby (Tim's youngest daughter) tries to bring her uncle and father together again while fighting against an evil baby with an evil baby-domination plan.
Top 20 Family Movies to Watch #14: Scoob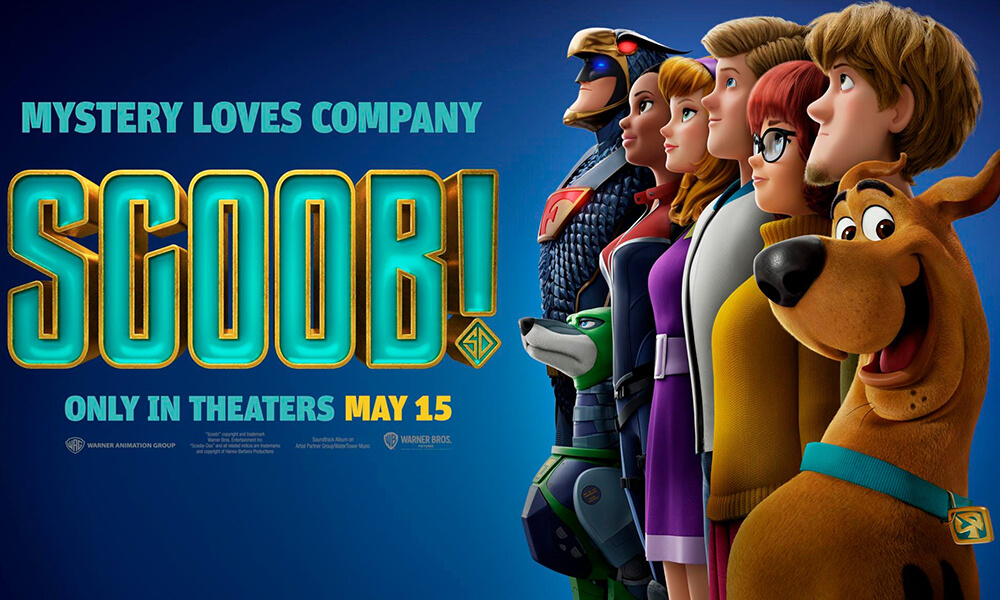 Scoob features Scooby-Doo as the main character. In this awesome action-packed adventure, we learn how Scooby and his best friend Shaggy met. The story also reveals how the duo first meets and teams up with Velma, Daphne and Fred to launch Mystery Incorporated. The movie does not end here as we're also rewarded with a thrilling threat to Shaggy's and Scooby's friendship. Will they make it?
Top 20 Family Movies to Watch #15: Trolls World Tour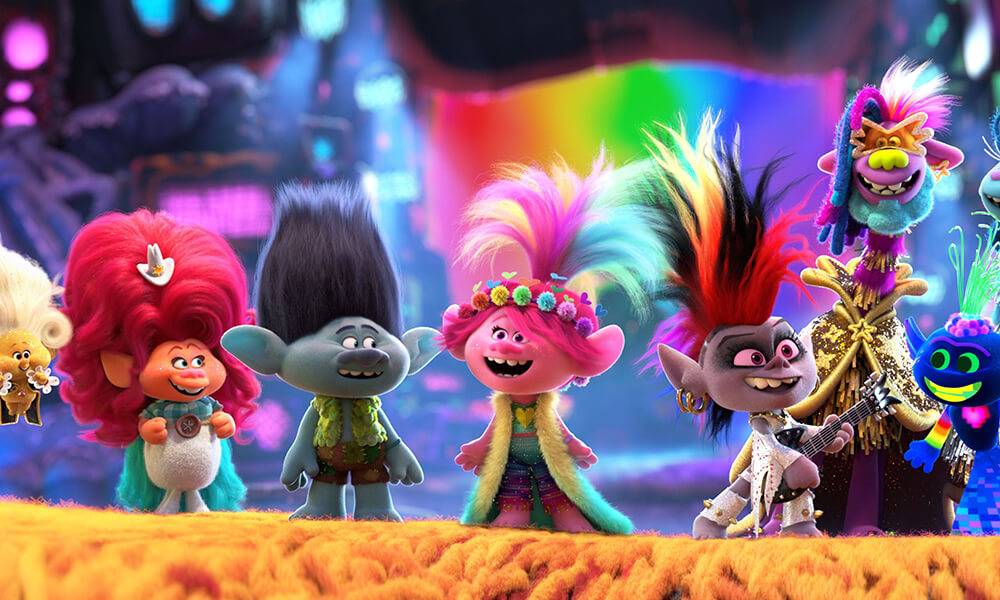 Poppy, the pop troll, discovers that there's five other different scattered Troll tribes dedicated to different kinds of music: funk, country, techno, classical and rock. The tribes lived their own way until Queen Barb, member of hard-rock royalty, decides to unify all tribes under Rock, thus annihilating all other types of music. Poppy, Branch and other friends make it their mission to unify the Trolls in harmony against Barb in attempt to respect everyone's musical culture.
Top 20 Family Movies to Watch #16: Sonic the Hedgehog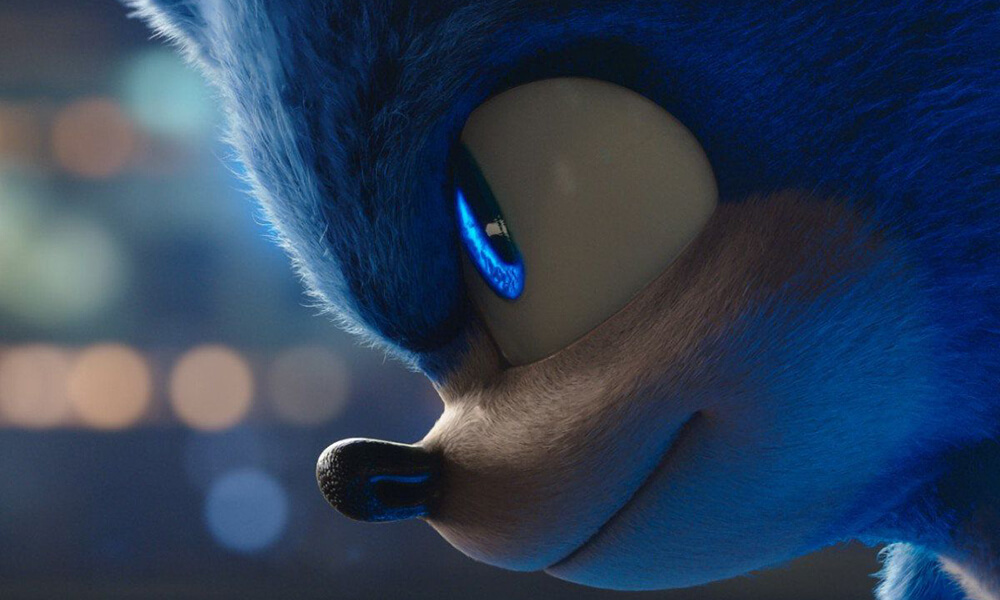 Sonic the Hedgehog tells the story of the world's fastest hedgehog as he discovers his new home on earth. In this live-action adventure comedy, Sonic and his new best friend Tom team up to defend the planet from the evil genius Dr. Robotnik and his plans for world domination as he tries to steal Sonic's source of power. During his journey, Sonic learns the meaning of friendship, sense of heroism and to overcome the fear bestowed upon him as a child by his caring adoptive parental figure LongClaw causing him to stay on the run as a child.
Top 20 Family Movies to Watch #17: Diary of a Wimpy Kid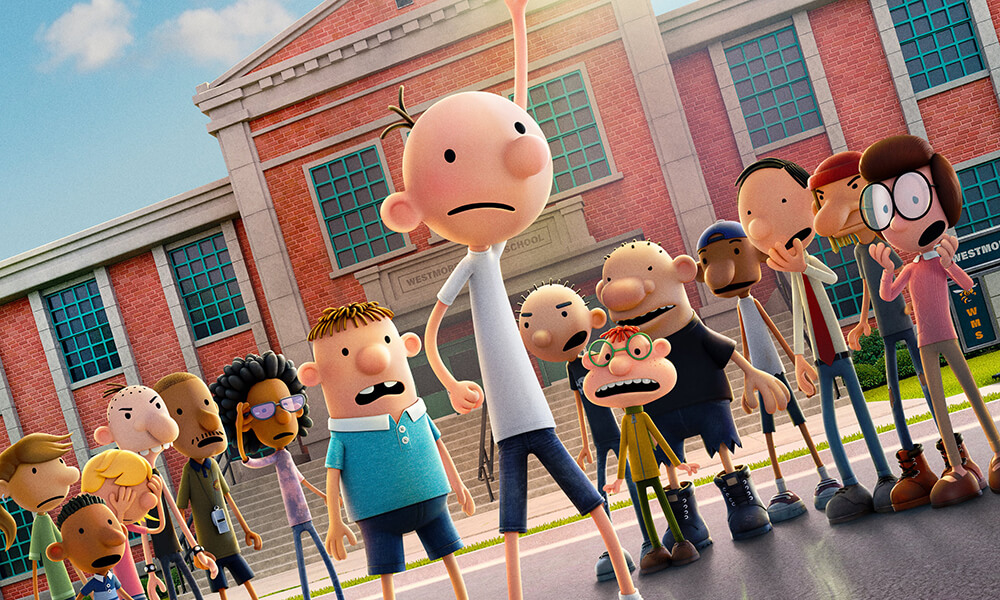 This is the story of Greg Heffley, a fresh out of elementary school student who shares his experience transitioning into middle school. He learns the consequence of his action and how to take responsibility for his deeds.
Top 20 Family Movies to Watch #18: The SpongeBob Movie – Sponge on the Run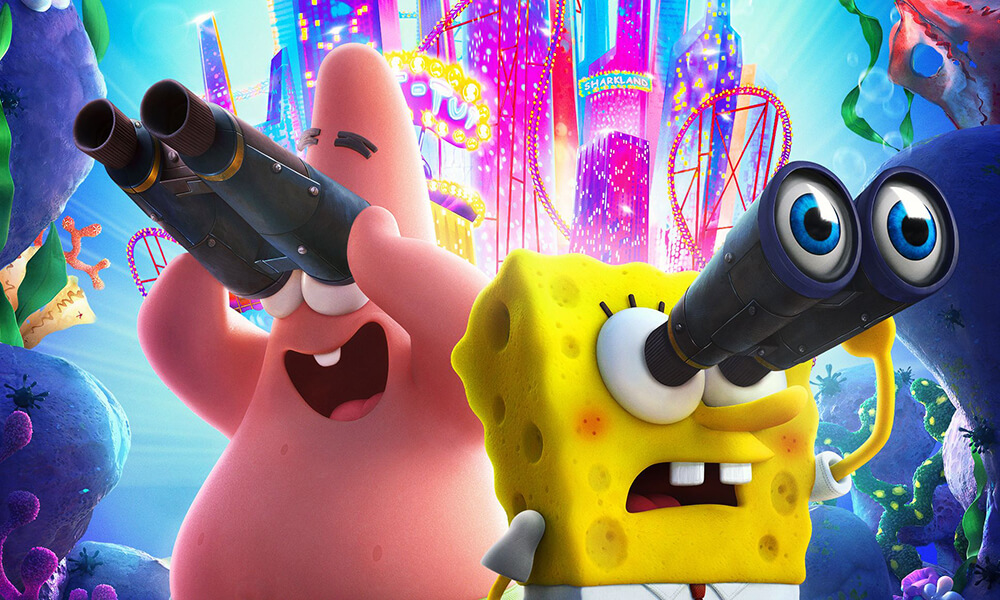 Gary, sponeBob's beloved pet snail, get kidnapped by poseidon and taken to the Lost City of Atlantic. Spongebob and his best friend Patrick Star embark on a risky journey to rescue Gary and save him from Poseidon's grip before it's too late.
Top 20 Family Movies to Watch #19: Raya and the Last Dragon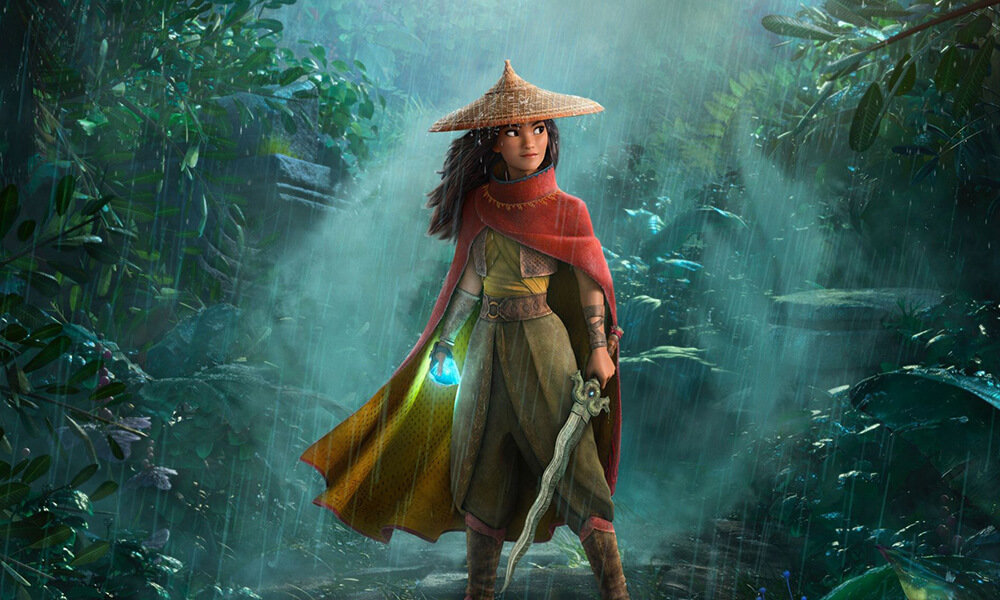 In the fatansy world of Kumandra, humans and dragons lived together in harmony. However, Druun (sinister monsters) threatened the land and dragons scarfices themselves to save humanity. 500 years later, the monsters return and the lone warrior Raya tracks down the last dragon to seek their help fighting back and saving the world. Due to previous events in her life, Raya has trust issues but heals throughout her journey and learns to trust again.
Top 20 Family Movies to Watch #20: Onward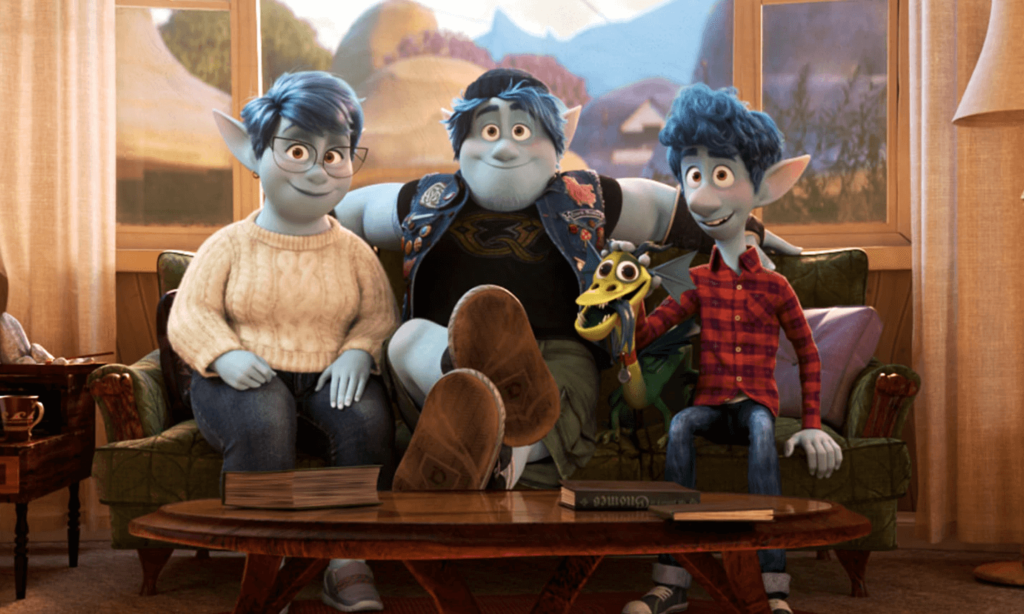 Two teenage elf brothers, Ian and Barley Lightfoot, go on a magical jouney to bring back their deceased father to life for one day. When their mom realizes that the boys went missing, she teams up with Manticore, the legendary winged-lion-scorpion warrior to find them. Magic spells, bring back the dead, winged-lions, everything's normal… what could go wrong?
Did you like this post? Read more here!