Hummus has become pretty mainstream and is sold in all Lebanese grocery stores. As we know, it's an essential Middle Eastern dip made by blending chickpeas, tahini, lemon juice, garlic, and salt. We like it with some virgin olive oil and Arabic bread (pita). It's not only a very healthy snack but it can also make your food taste a thousand times better!
As much as we love hummus, this post is not about your favorite Lebanese traditional hummus plate. Producers found a way to mess up our lovely dip by getting a tad too imaginative. Here are 10 weird hummus flavors you probably never ever want to try! Read on as it keeps getting weirder… If you still feel curious about how they taste then feel free to buy them from tribehummus.
Weird Hummus Flavors #1: Olive Hummus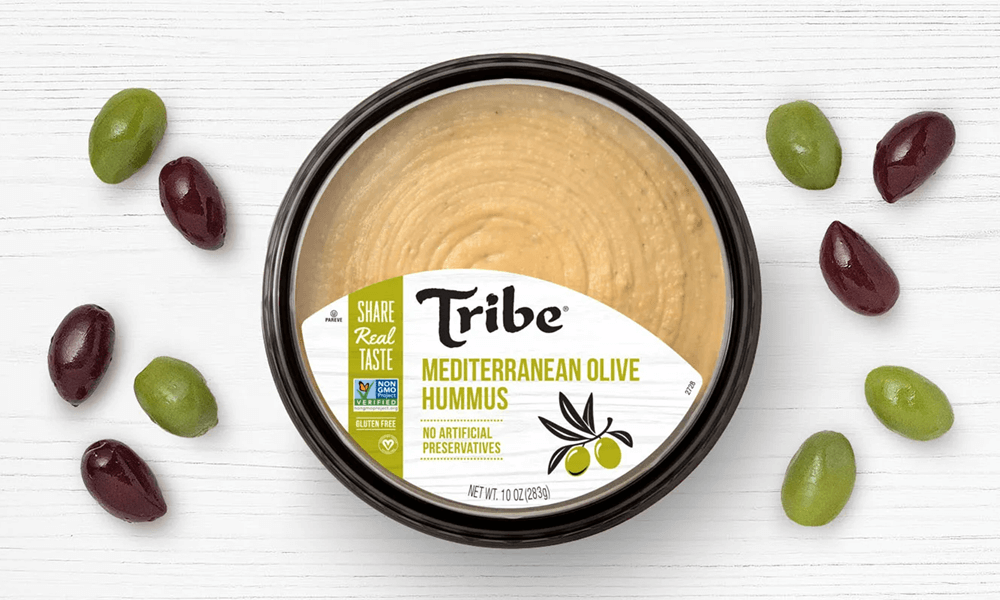 This hummus box contains bits of green and kalamata olives. As we do eat vegetables such as olives, tomato, mint, radish, and onion with our regular hummus, mixing chunks of olives in hummus doesn't seem to be much of a problem. This flavor is still acceptable to buy, but wait as it gets weirder!
Weird Hummus Flavors #2: Black Beans Hummus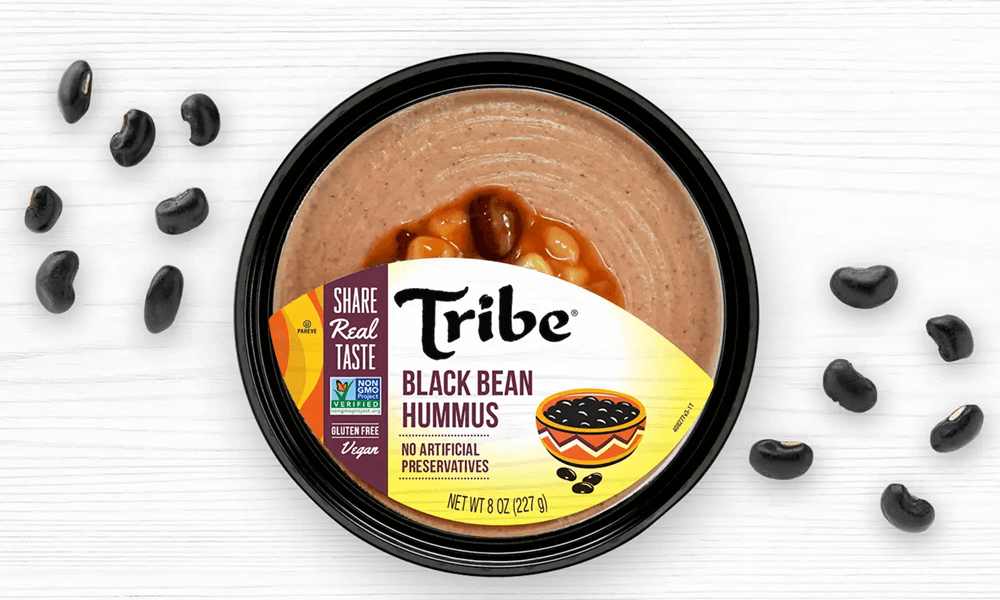 Since we are used to eat hummus and white beans, perhaps black beans and hummus is still feasible. Tribe suggests eating this hummus blend with nachos. Would you do it?
Weird Hummus Flavors #3: Roasted Garlic Hummus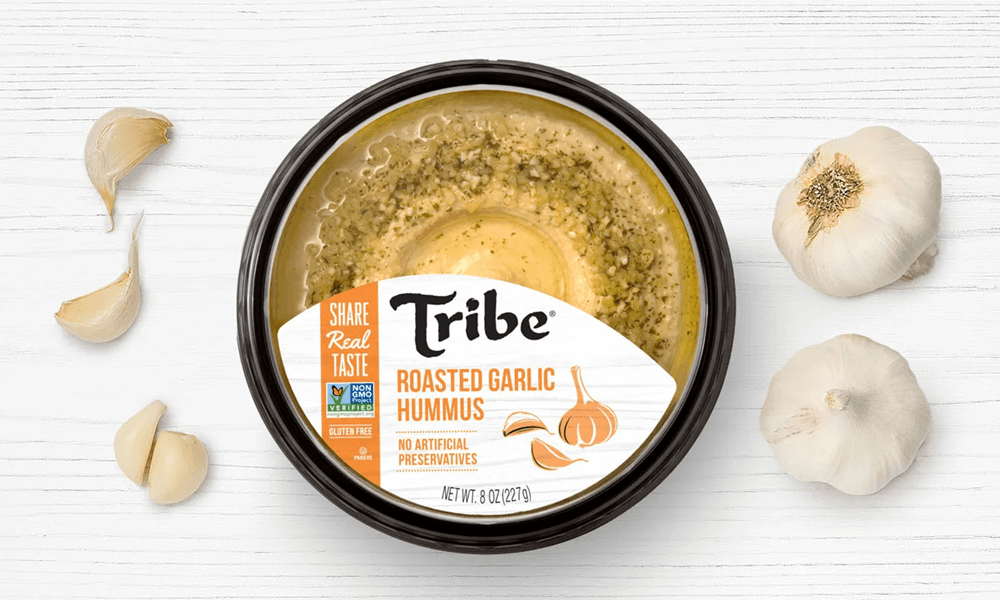 We do like garlic in our shawarma sandwiches… so maybe… like maybe… it wouldn't taste so bad mixed roasted and mixed with authentic lebanese hummus.
Weird Hummus Flavors #4: Buffalo Style Hummus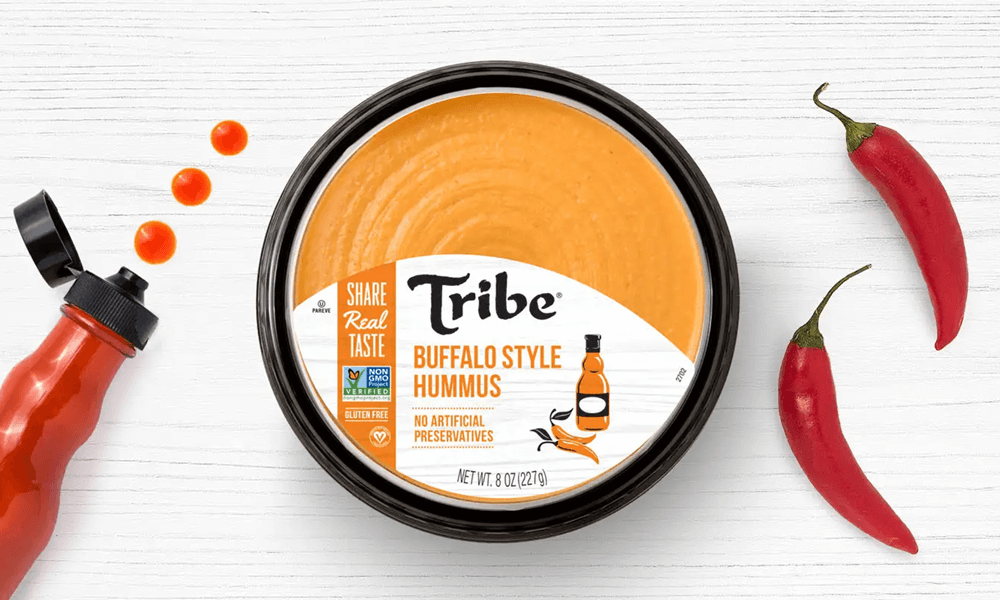 Buffalo sauce is supposed to go on buffalo wings, not on hummus! Imagine being served hummus mixed with this vinegar-based cayenne pepper hot sauce, not the greatest combo in our opinion but still relatively manageable. If you're starting to get weirded out or not yet weirded enough, keep reading it gets weirder.
Weird Hummus Flavors #5: Spicy Yellow Lentil Hummus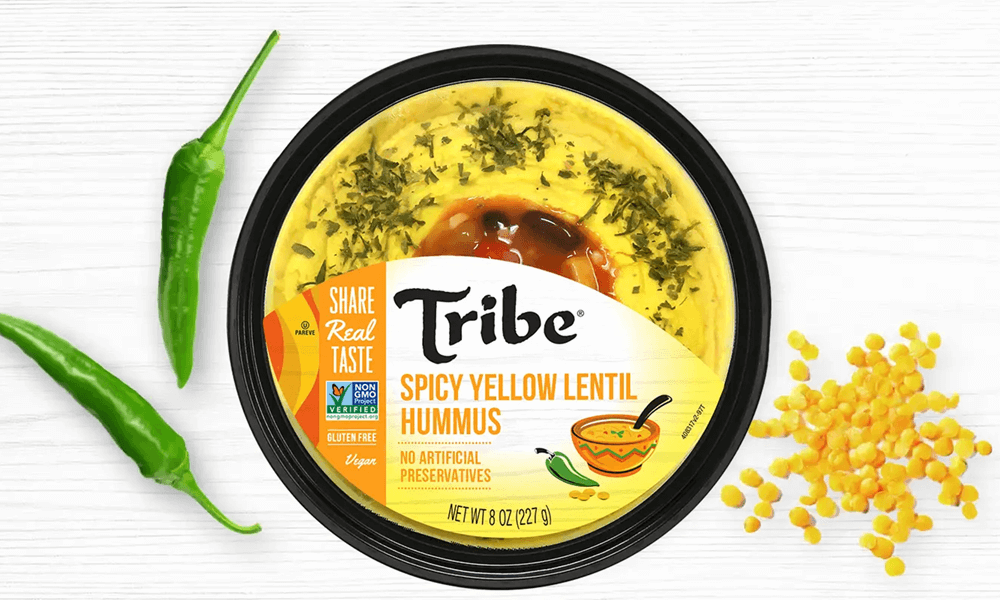 You read the title, right? It's starting to get out of hand it seems. This special weird hummus flavor consists of a blend of chickpeas, tahini, lentils, and jalapeno peppers. This is completely crazy!
Weird Hummus Flavors #6: Pea No-Nut Butter Hummus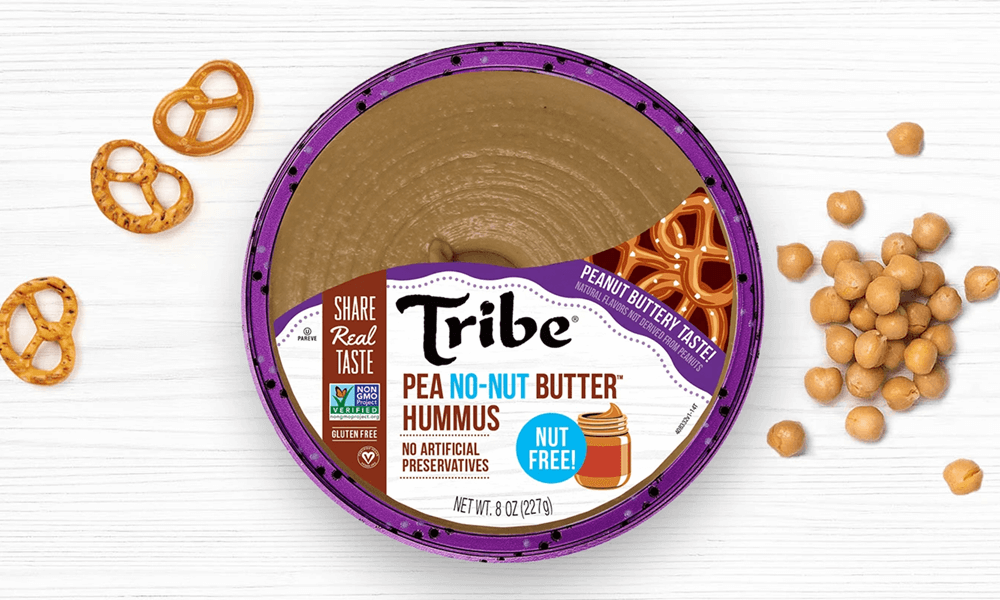 I have peanut butter, I have hummus… UGN PEANUT BUTTER HUMMUS! Seems like they've been watching PIKOTARO (pen pineapple apple pen) on repeat in this hummus lab! Do you have what it takes to taste this?
Weird Hummus Flavors #7: Cake Butter Hummus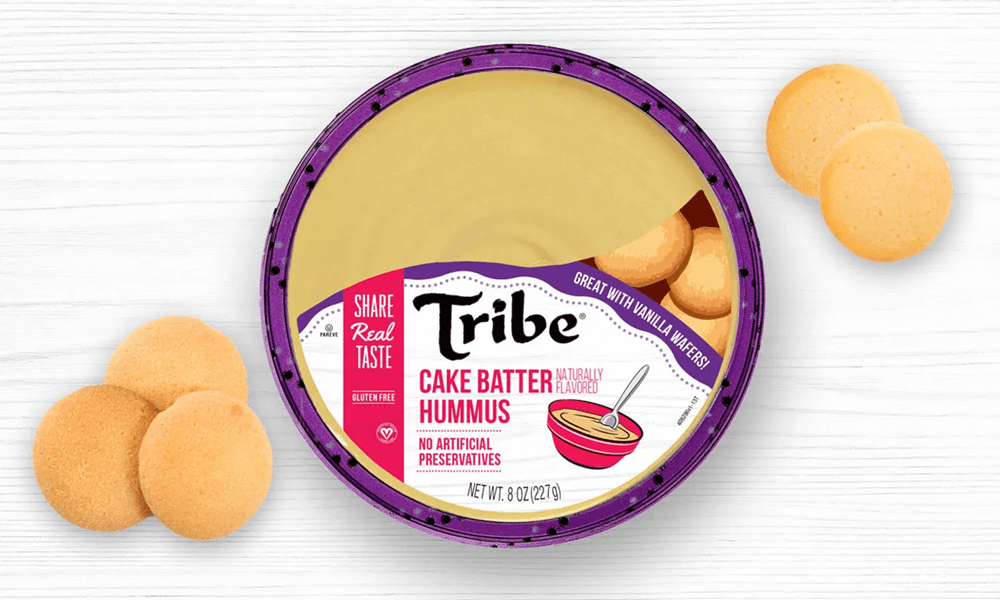 Please no! Just no! What kind of creepy thought crossed your mind mixing delicious sweet cake butter with awesome amazing hummus? On second thought.. do you think that two good things blended together might taste good? Let us know!
Weird Hummus Flavors #8: Sea Salt Caramel Hummus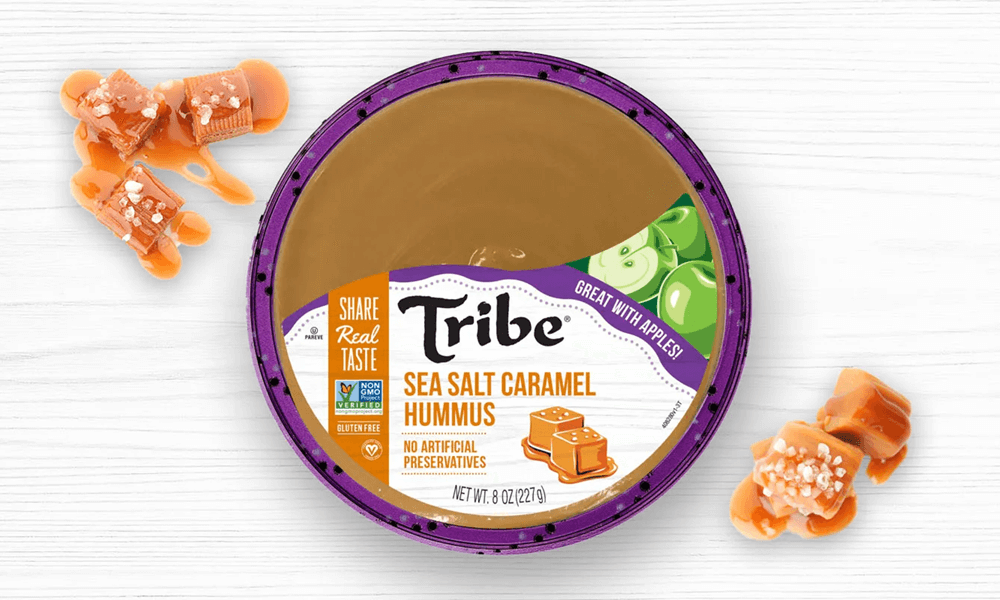 Not weirded out yet? Let's increase the dose! Here's some sea salt caramel hummus for you. We'll watch you eat it as you cry for your authentic Lebanese hummus.
Weird Hummus Flavors #9: Dark Chocolate Hummus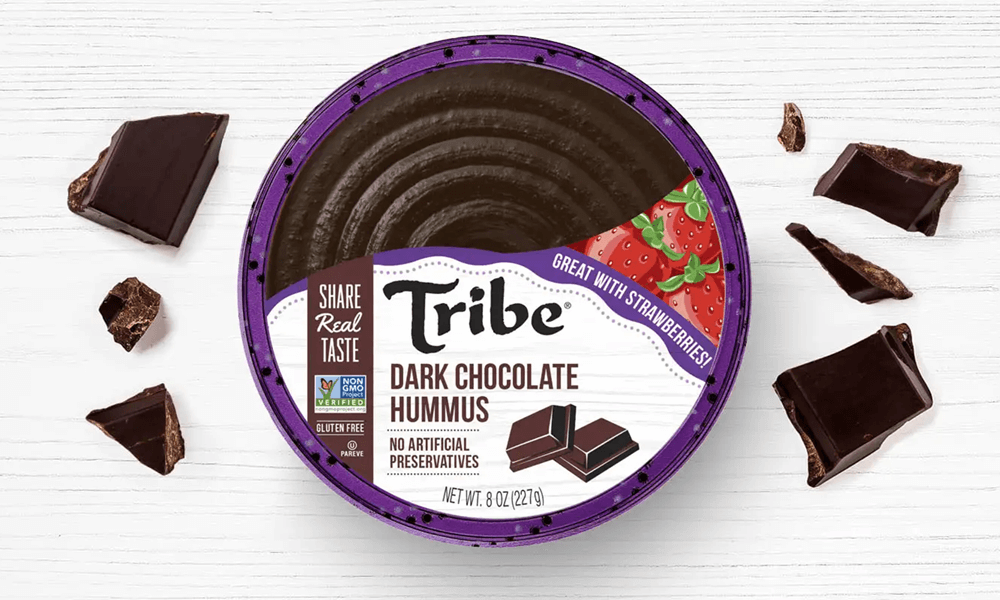 Notice the label "Great with strawberries". I mean hummus is great with anything, it goes well with meat, french fries, chicken kebabs but we never got a go with strawberries. Seems like this weird hummus flavor party just got out of hand!
Did you like this post? Read more here!