Food is that magical thing that can turn your bad days into good ones. It is and without any exaggeration, an influential and ultimate source of happiness.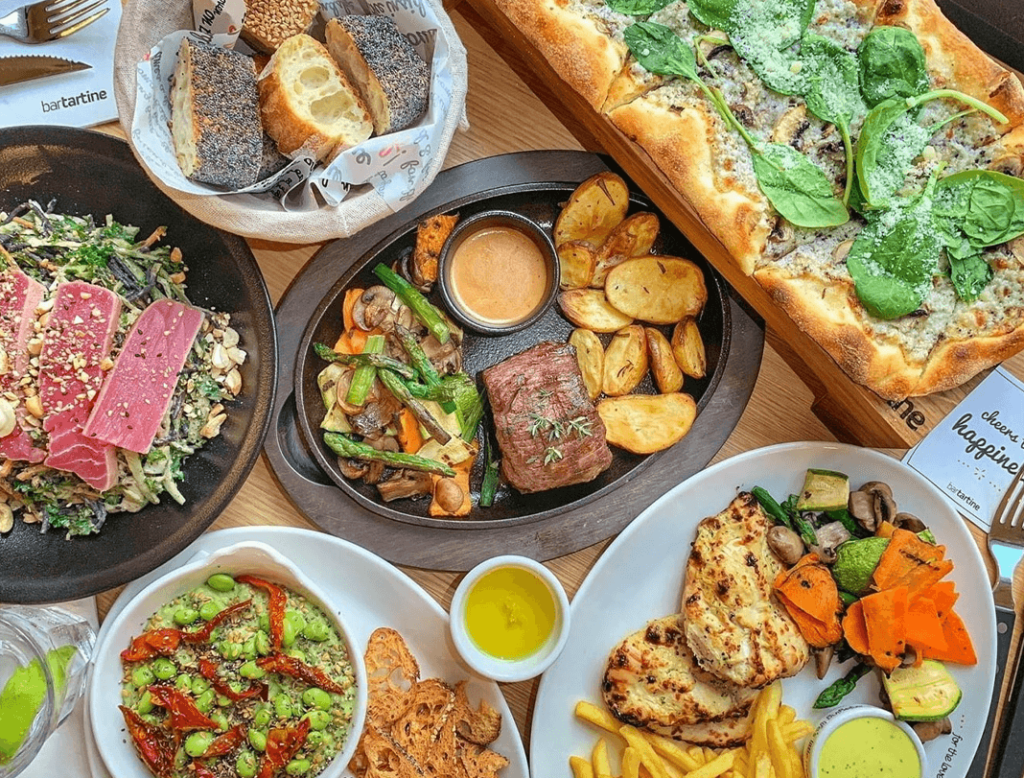 Bartartine is an amazing Lebanese restaurant that specializes in Artisanal French Bread and pastries. The menu at Bartartine is original and offers the most authentic flavors and taste experiences. Hence, bringing that happiness and satisfaction after a long hard day. Bartartine has multiple branches in Lebanon, we take you on a gourmet tour of the Dunes branch located in Verdun.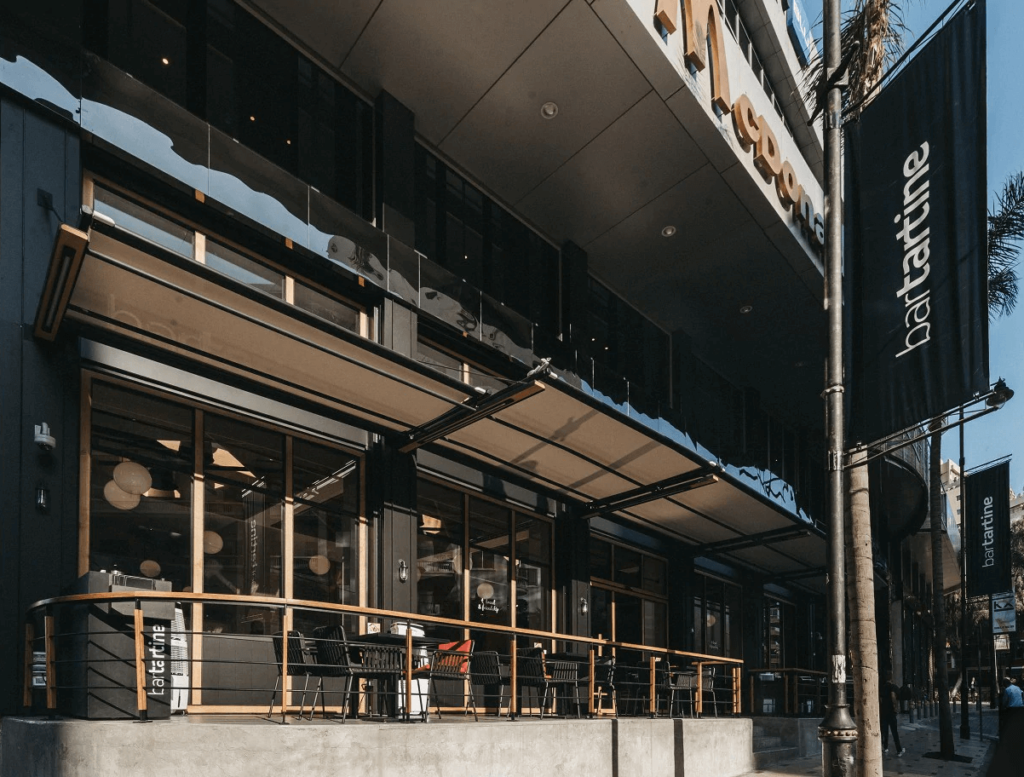 Before talking about the mouthwatering delicious food served at Bartartine, let us give this trendy classy restaurant the appreciation it deserves for the great service. Everything is spot on! The Service is perfect, fast, and accurate. Let's not forget to mention how friendly and amazing the waiters and the cooks are. The place is very clean and all COVID-19 measures are taken into consideration. Not at one moment will you feel uneasy about it during dinner.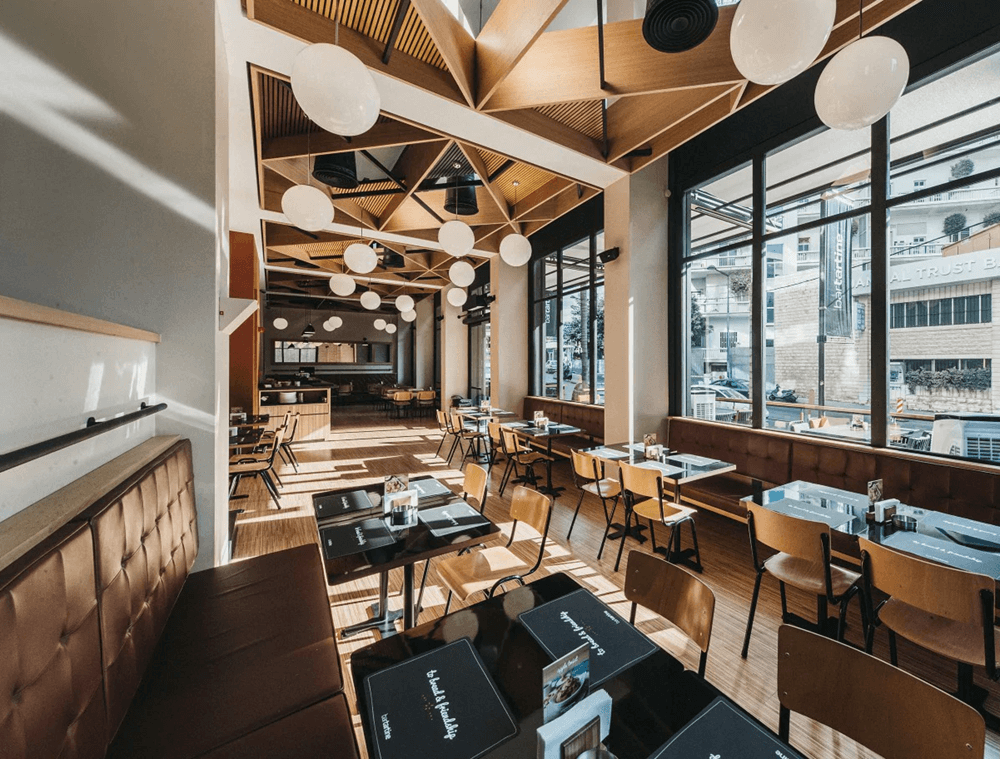 Once seated, you are served a basket of fresh bread and olive oil. The combination is simple but such a great delicacy and builds up your anticipation for the next step. They are, after all, the masters of bread and this needs no discussion.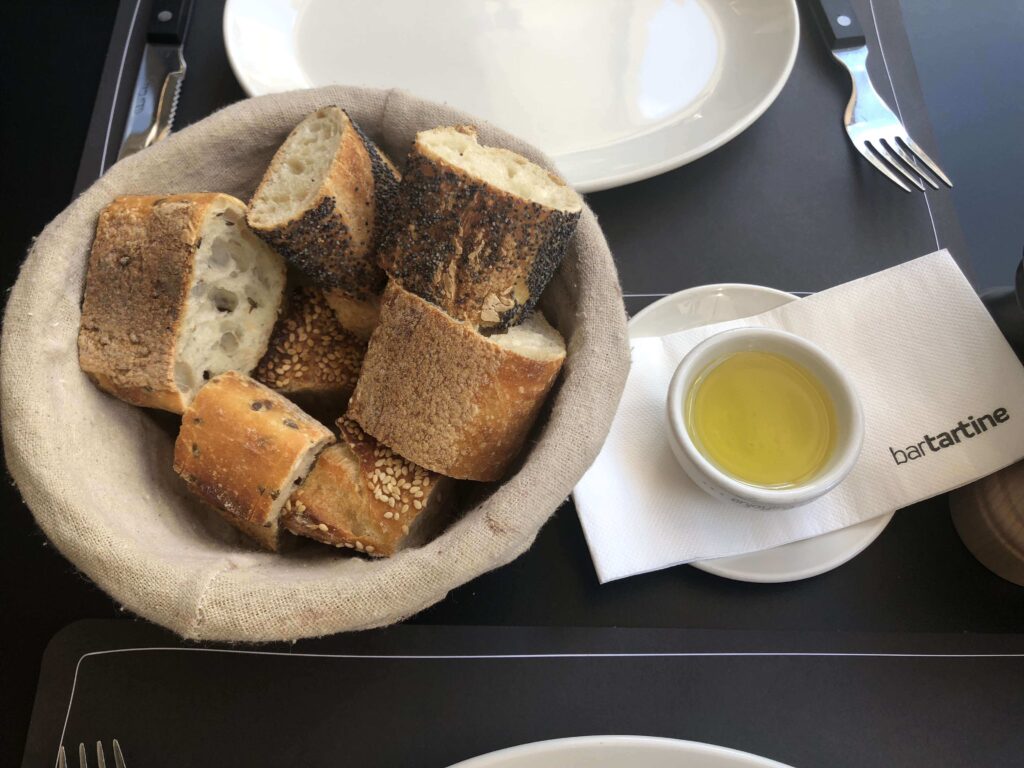 Now you are quite excited for what's coming up next. You are concerned about three things: appetizers, main course and last but not least desert. Here's our review for what we've tried and we can assure you that it will be good.
Appetizers
The appetizers at Bartintine were great overall. They are perfect specially when you opt for the sharing option with friends or family.
Truffle Mushroom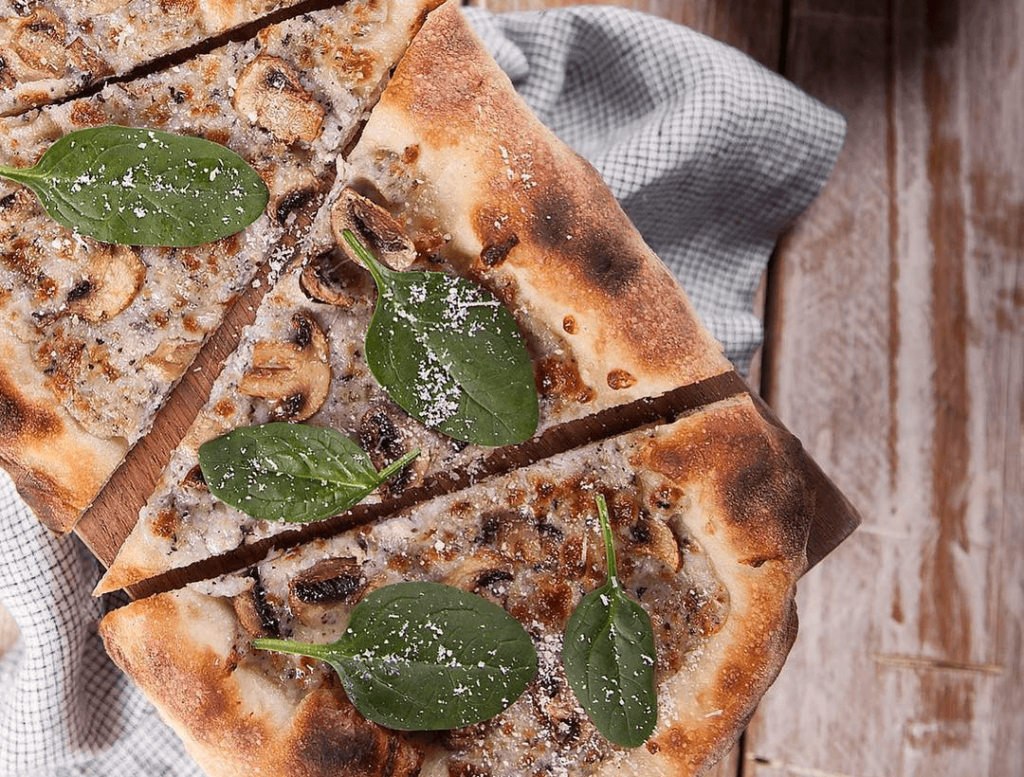 If you could order only one appetizer, you should go for this one! It is not nicknamed artisan pizza for nothing! This excellent plate has a perfect fresh earthy taste. It Consists of a gourmet combination of white creamy truffle and ricotta cheese, fresh mushrooms, parmesan, and rocket leaves. All of these fresh ingredients placed on the top of a perfectly mastered crust. The dough is perfectly cooked and the first bite leaves you wanting more of this amazing appetizer. We highly recommend Truffle Mushroom.
Hummus Truffle Dip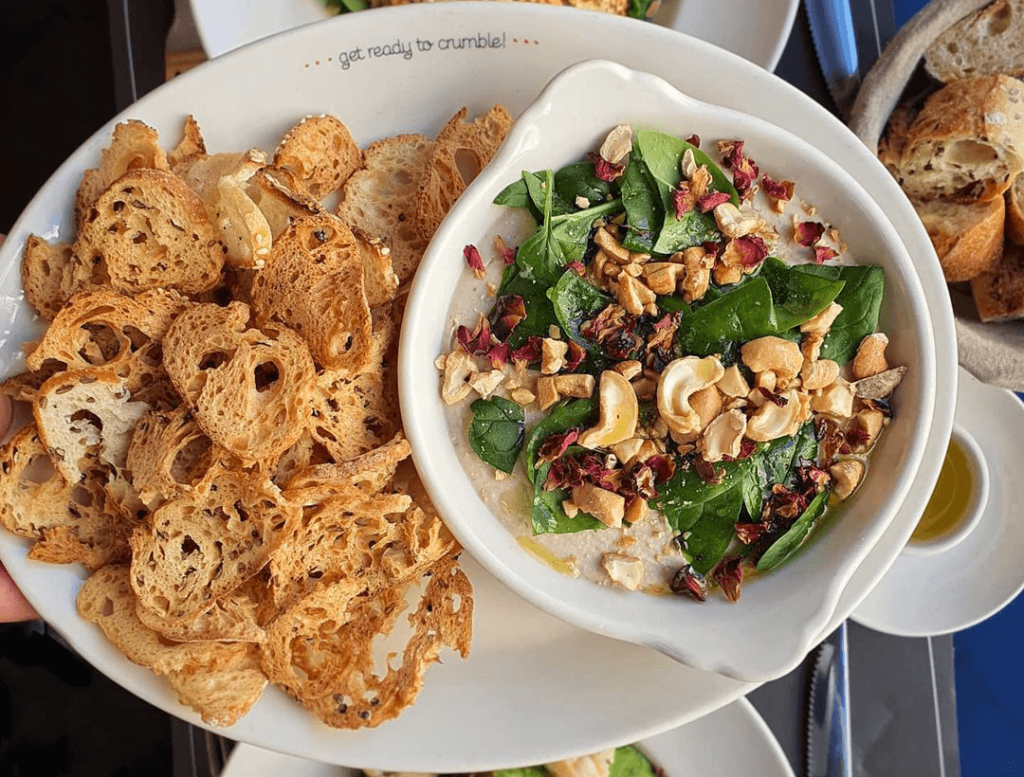 It is a delicious mix of beans, truffle, and tahini. The perfect amount of cashew, rose petals, and rocket leaves on top of the dish make it perfectly decorated. The dish comes with side house-baked fresh crostini. This dish has the perfect blend of modern and traditional Lebanese flavor. Each of the ingredients is just at its optimum amount, with a homogeneous taste. This dish is a must-have
Artichoke Spinach Dip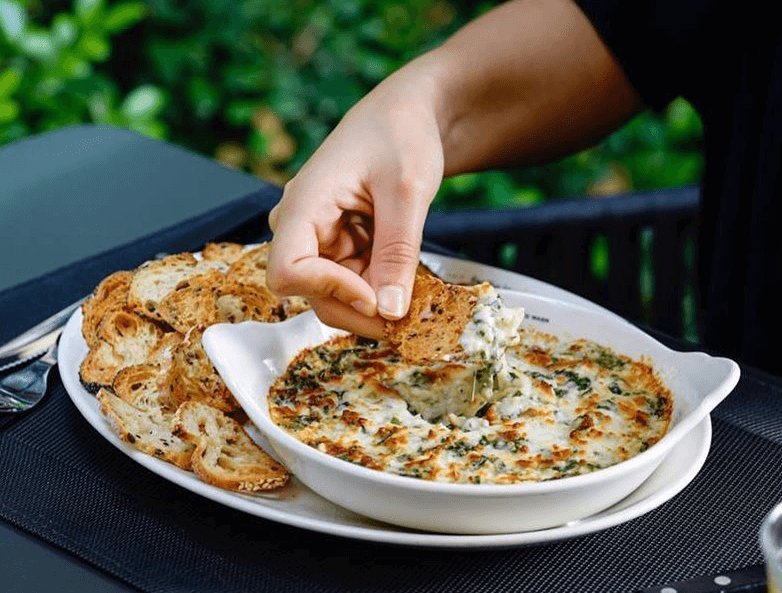 This special dish is made of spinach and artichoke gratin, served hot with parmesan and mozzarella and fresh crostini bread. Artichoke taste was ideally distinguished, the cheese was well cooked and roasted. This appetizer is perfect for cheese lovers.
Lentil & Sundried Tomato Dip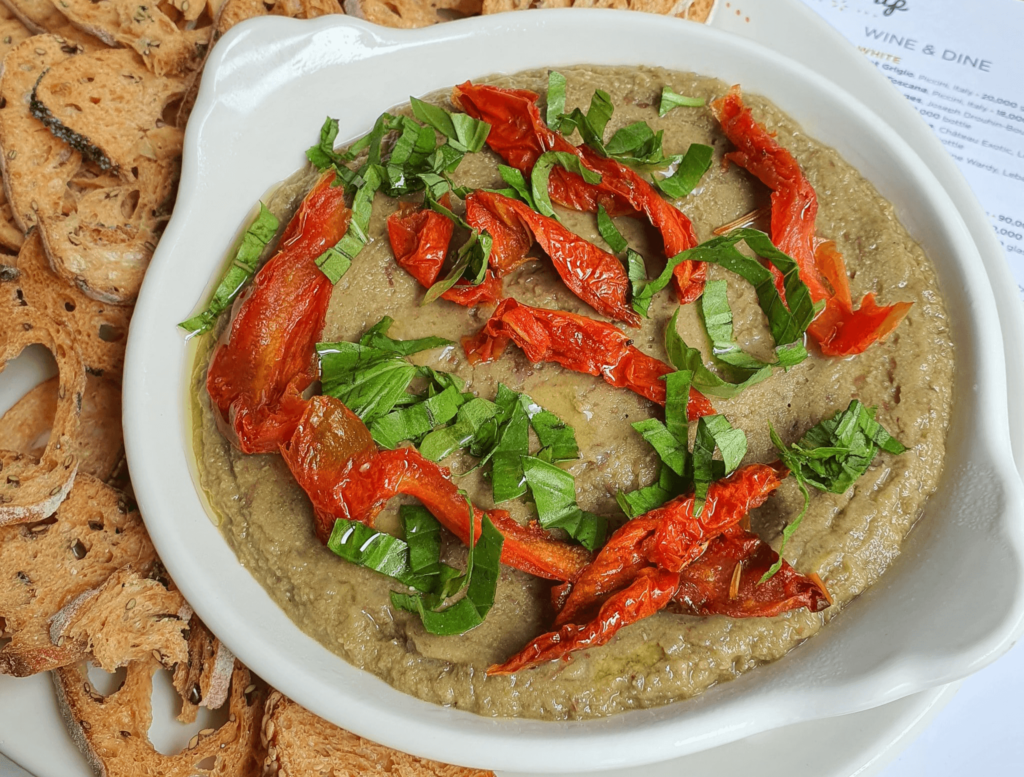 This excellent dip is made of lentil, fresh basil, sun-dried tomatoes, and fresh olive oil. It is one of the best appetizers at Bartartine. Just like hummus truffle dip, the plate is upgraded with fresh crostini and has a great modern-traditional taste. The lentil is well ground and the dried tomatoes added a very special flavor. The mix goes well hand in hand and creates a whole new level of flavor.
Main Course
The main course at Bartartine was good. You might be looking at the options available to you specially if you are planning to have a full lunch or dinner.
Salmon Avocado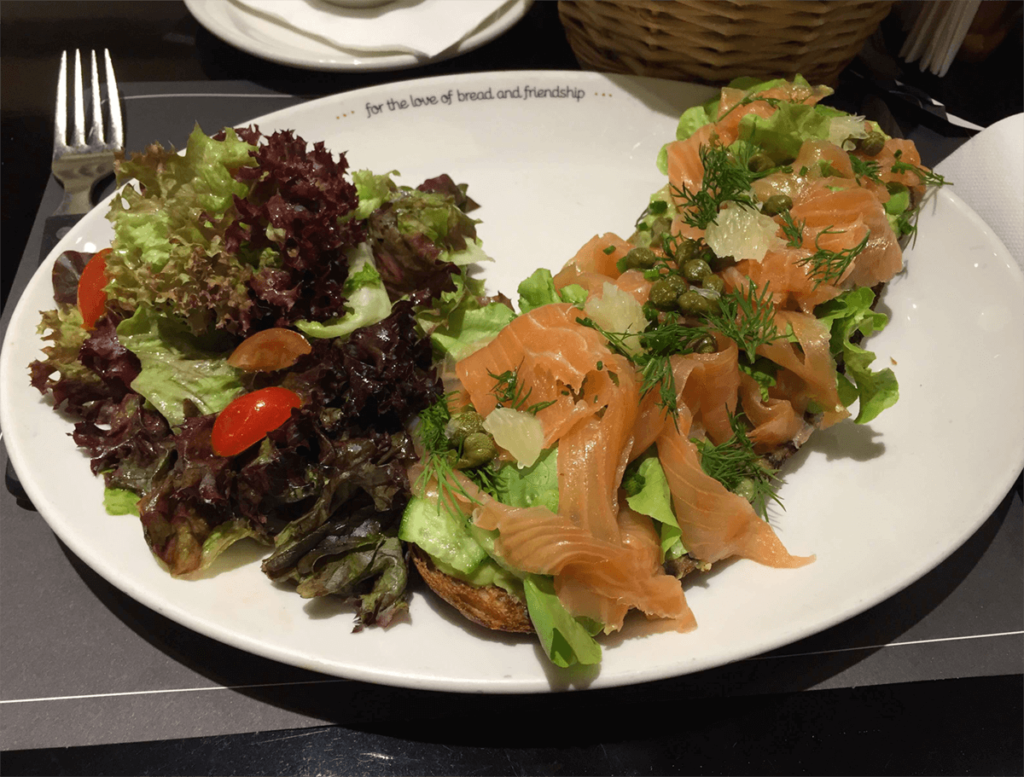 If you are looking for a healthy gourmet meal without feeling guilty gaining lots of calories, Salmon avocado is made for you. The taste of the platter is something you will never forget. It contains well-studied ingredients served professionally in an artistically eye-catchy manner. The platter looks fresh and full of colors that suit well together. The dish consists of raw smoked salmon, avocado, cucumber, dill, lettuce, capers, chives, and a lemon wedge on a delicious fresh-baked Pain de Campagne. It is served with a side salad. This plate is light but at the same time well filling. Salamon Avocado is our first recommendation for the Main Course at Bartartine.
Tartine Club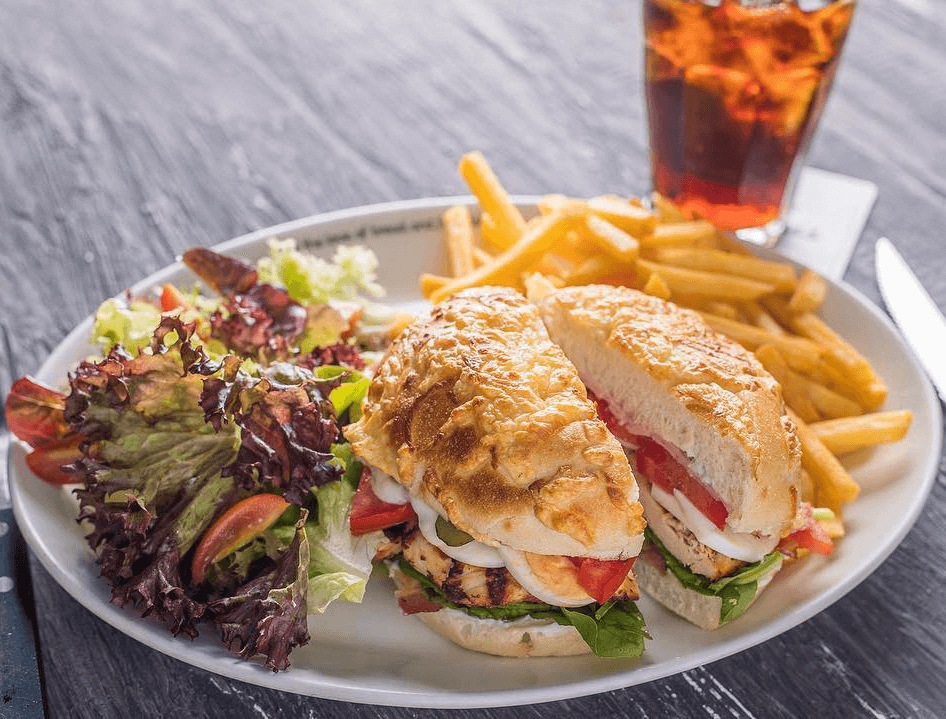 This special dish is the perfect club you will ever have. A piece of tender grilled chicken, turkey, boiled eggs, tomatoes, mayo, fresh rocket leaves and pickles are carefully placed in a freshly baked faluche au fromage. It is served with french fries and side salad in a well organized plate. You won't resist the aroma of the plate as it is placed on your table. The chicken was grilled to perfection and the mix gives it a whole new original taste.
Roast Grilled Chicken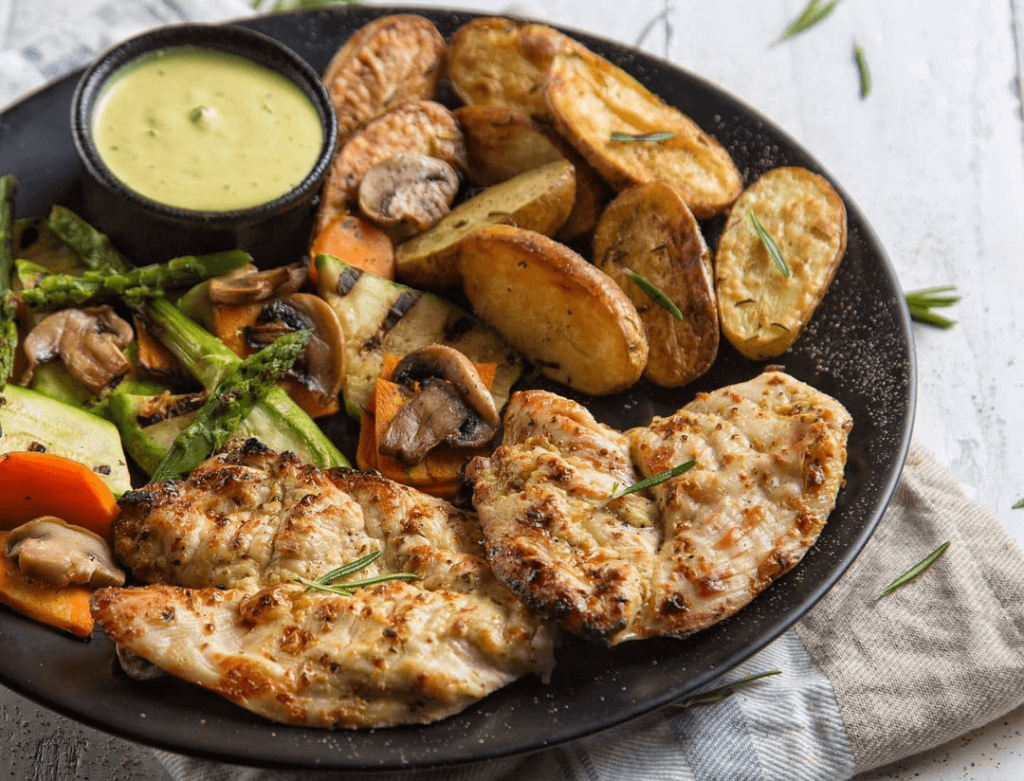 This mouthwatering grilled chicken breast dish comes with mixed grilled vegetables, baked potato slices and a delicious Bartartine mustard sauce. The chicken is well grilled, though a bit dry. However, the sauce makes up for this dryness by adding an extra level of delicate flavor.
Dessert
Deserts were another way to prove their originality. For dessert, you will surely enjoy Bartartine's melted chocolate cake, and apple twist.
Apple twist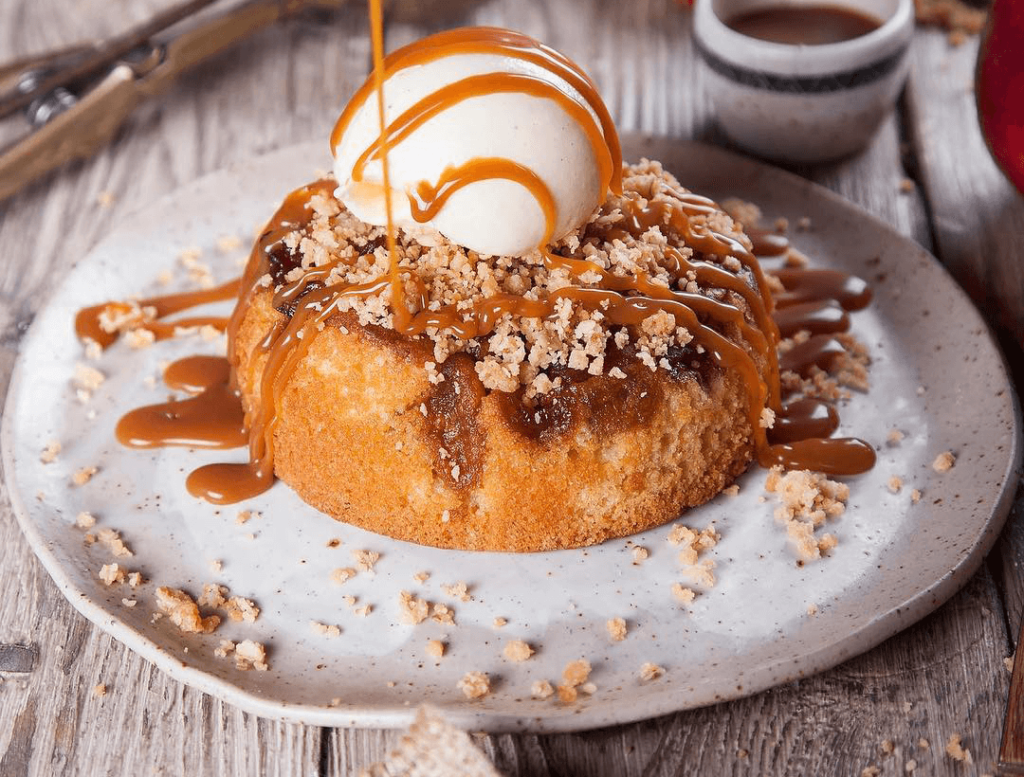 This dessert is by far the best especially if apple and caramel flavors appeal to you. Made of crumbly apple cake, it is topped up with chunks of deliciously caramelized apples, vanilla ice cream, and salted caramel sauce. The Caramel flavor makes it supreme. It is the perfect choice to end your meal with high stastification. Caution! It's so sweet you might want to share it!
Melted Chocolate Cake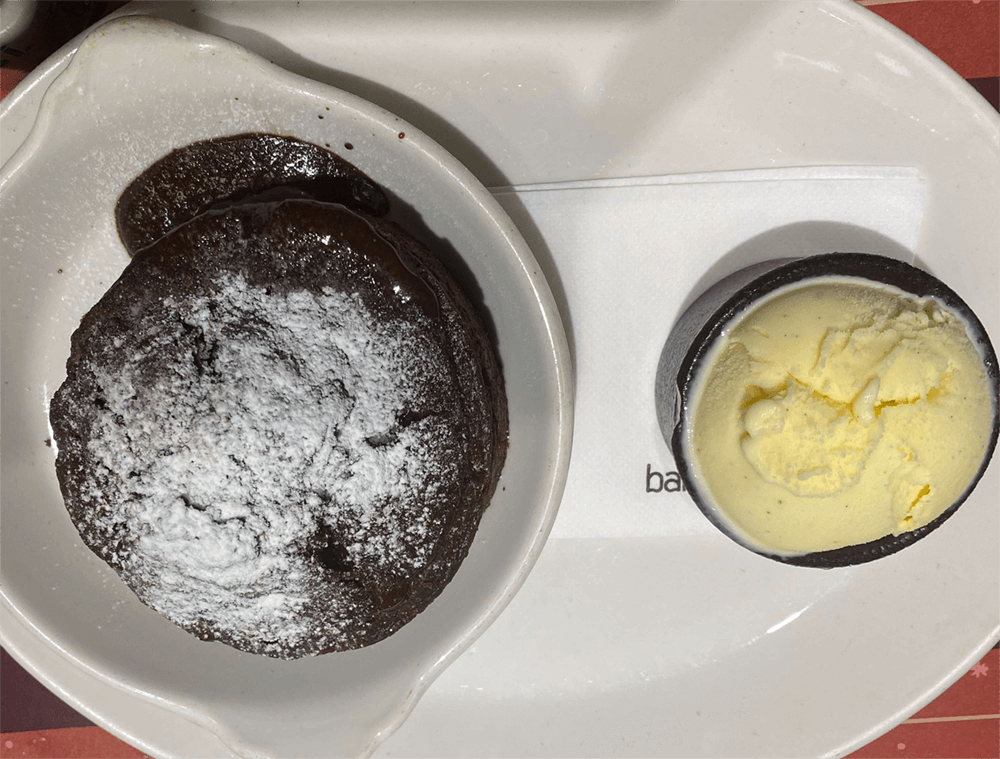 If you're not a fan of apples then you should try the melted chocolate cake. A spongy fluffy cake filled with chocolate, another synonym of love. Overall, it tastes very similar to fondant but slightly upgraded. The cake alone is very sweet but it is served with a side vanilla ice cream thus making an ideal balance of sweetness. A very classic yet satisfying dessert.
In short, Bartartine offers a cozy modern ambiance, delicious food, and great quality services. If you like to have more information about Bartartine or check their original menu, visit their website on this link. No booking is needed!
Did you like this post? Read more here!