Lebanese have always been known for their amazing hospitality and food. We love sharing food and eating together! After the tragedy that fell upon Beirut on the 4th of August 2020, a group of young Lebanese from we are Lebanon decided to take the initiative.
They first started building their own handmade tables that they would use to share a meal with the whole neighborhood to celebrate the assumption of Mary. With all enthusiasm, Lebanese youth are helping one another carrying stones to make the table as you can see on the footage below.
When the time of the celebration came, they started calling people down to join them for dinner by singing! Their attempt in spreading some joy in the hearts of the people injured or atteined by the explosion was a success. Even after such a tragic event, Lebanese people still love life. The event was filled with clapping, singing, smiling and this made the young volunteers and the injured very satisfied.
Bonus Content
Successful Collective Assumption of Mary
This video took Facebook by storm as it received 4.4k likes, 1.7k shares, and 228 comments. Here are some comments left by people on the post.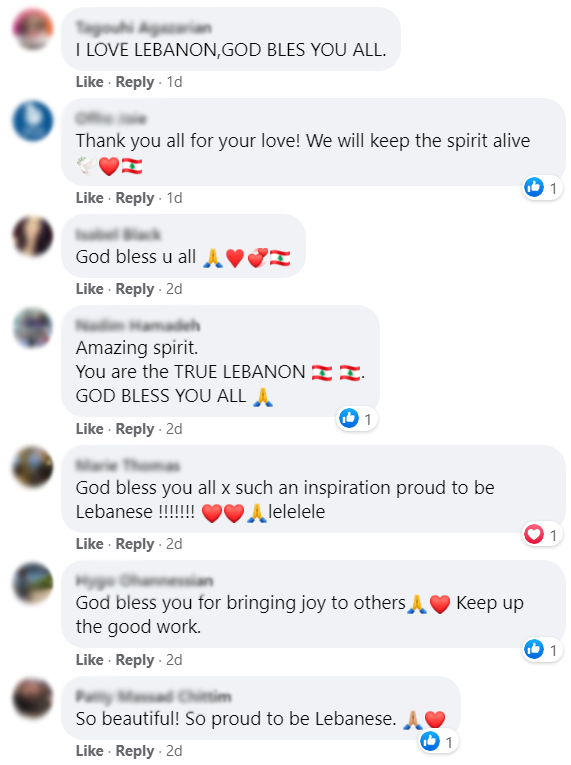 Did you like this post? Read more here!