Three Ingredients Cheap Recipes For Lebanon's Financial Crisis!
We keep searching the internet for brand new cheap three ingredients recipes to overcoming the financial crisis we're going through. This time, we upgrade popcorns by adding our middle eastern favorite, Zaatar! Say goodbye to the hassle of cheese or Carmel popcorn and hello to brand new Lebanese thymed (themed) popcorns. Make more than you'll need for movie night, and bag up the extra to bring to work. You'll be happy for a flavorful snack during the mid-afternoon slump.
Ingredients
3 tablespoons vegetable or peanut oil
1/2 cup popcorn kernels
2 tablespoons zaatar (with a pinch of salt if your zaatar isn't salty)
1/4 teaspoon freshly ground pepper (optional)
2 tablespoons olive oil (optional)
Zaatar Popcorn Preparation
Add vegetable oil to a heavy bottom medium pot over medium-high heat. Drop-in 3 kernels and cover. When kernels pop, add remaining kernels. Cover and cook, shaking every once in a while until kernels have popped, about 3 minutes.
In a small bowl, mix salt, za'atar, and pepper. Set aside.
Transfer popcorn to a large bowl. Pour oil over hot popcorn, toss to coat. Pour za'atar mixture over popcorn and toss until well-incorporated.
That's all you need to do to have this three ingredients cheap recipe! You'll have a delicious Made in Lebanon healthy snack during the evening or while watching some movies!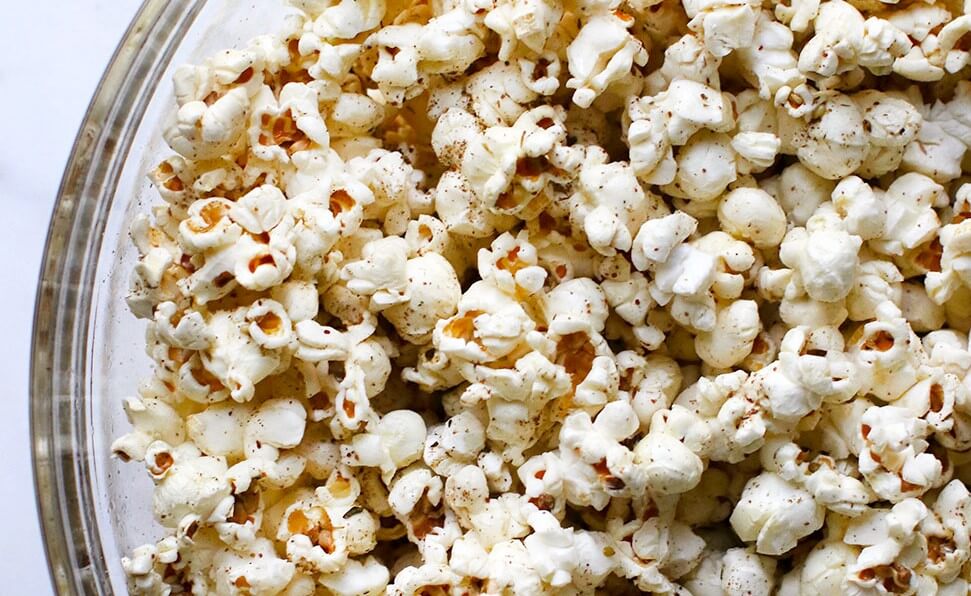 To see the original recipe check this link. Make sure to send us images and videos if you tried this recipe. We would love to see it! Don't forget to have fun while cooking!
Did you like this post? Read more here!