How many times have we eaten Garlic paste in our shawarma or tawouk sandwiches only to regret it later? Yes! Garlic is (without doubt) tasty but you wouldn't want to have it for lunch right before an important meeting… Thanks, to Garlidoux, we can finally enjoy that "extra toum" sandwich anytime we'd like!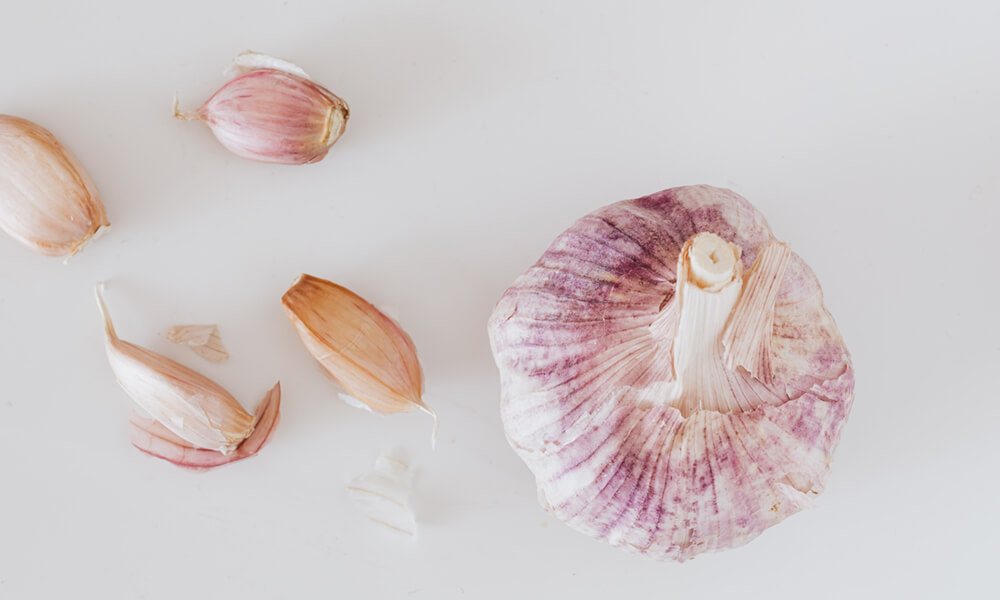 This is the story of a boy who was desperate to tame garlic's side effects after a date that went terribly wrong! His brother and two foodies friends joined him on his journey to research garlic. What a crazy idea! However, a few years later, Garlidoux was born. And boy was it born to be a winner as their main motto read "Garlic without a trace"!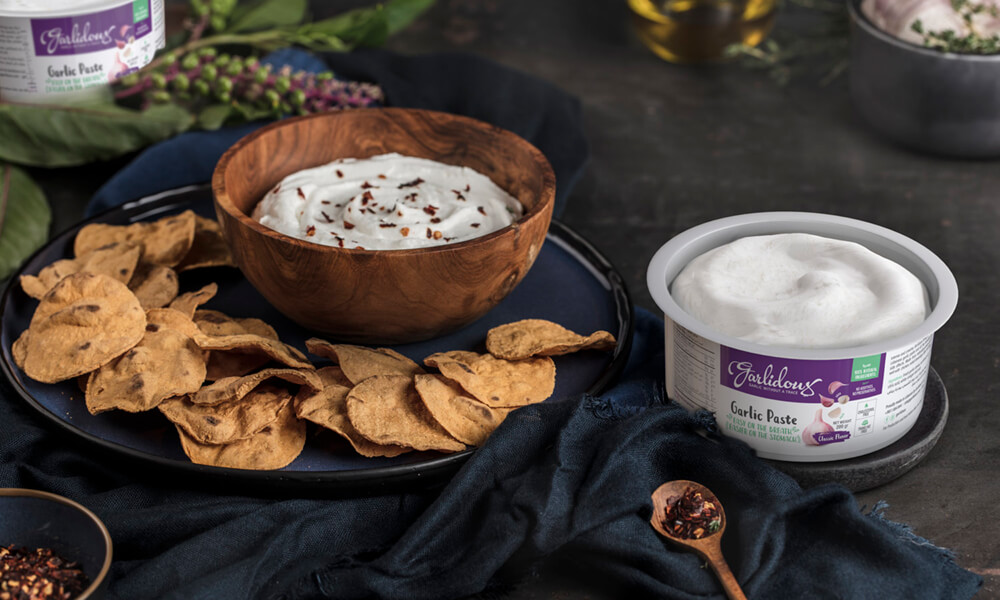 It may sound too good to be true but indeed, Garlidoux found the perfect formula for healthy Garlic Paste that does not cause bad breath nor indigestion. The product consists of a labneh-like box that contains their special all-natural garlic paste. it is manufactured using the freshest ingredients and GMO-free hand-picked garlic in state-of-the-art facilities built to ISO standards in Lebanon. In addition, it is cholesterol-free and trans-fat free so you can enjoy as much "extra toum" as you like!
This sounds surreal but Garlidoux mate it a possibility! Their garlic paste is still intense, tick, white and creamy. A condiment solution perfect for our taste buds without the undesirable side effects of toum. If you'd like to get a garlidoux box, you can order it online through the toters app. We're so excited to give it a try, are you?
Did you like this post? Read more here!