Olly Essential is a brand new selective blend of all-natural essential oils that can be used for multiple purposes! This new amazing selection of oils is made in Lebanon. It was started by Dimpill Design Boutique, an amazing Branding/Graphic Design Agency for Web & Print Service. The main question here is "What makes Olly Essential Stand Out?"
Why Olly Essential?
Olly Essential was created by a Lebanese company making it one of the few "made in Lebanon" brands. But, it's not the only reason why Olly Essential is a must-have! In fact, the products of Olly Essential have multi-purpose uses including makeup removal, nighttime aromatic, body moisturizing, and natural sunscreen. If this wasn't already great, all of their oils are 100% natural and don't contain any chemicals. It is also perfect for face care and spa therapy.
Olly Essential Blends
The brand also offers multiple blends and each blend has its own scent and added benefits.
Tropical blend
Perfect for tanning & glow. This Olly aromatic blend of 5 essential oils (coconut oil, green coffee oil, carrot oil, sesame oil & olive oil) will boost your tan and leave your skin sun-kissed and glowing.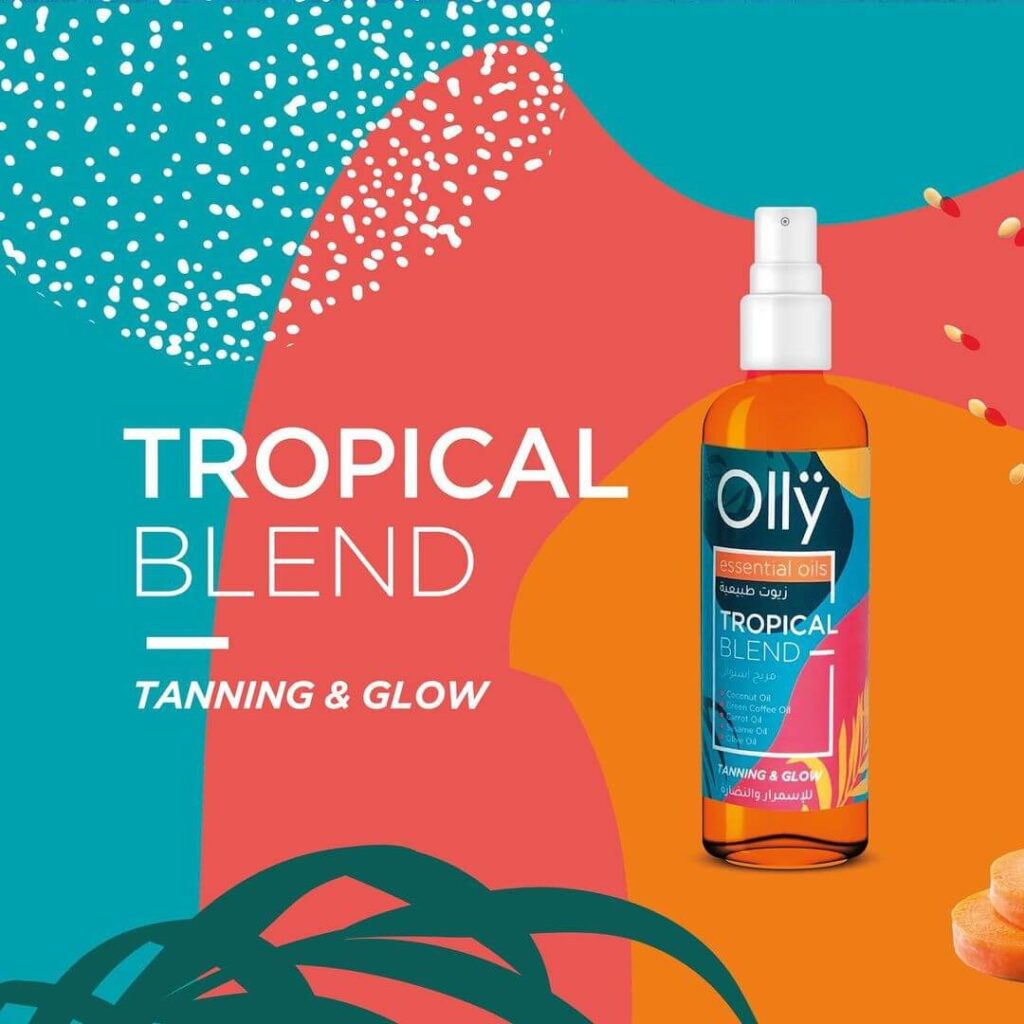 Nutty Blend
Provides anti-ageing & moisturizing. In a nutshell, this Olly nutty blend contains 5 essential oils (walnut, hazelnut, almond, sesame & coconut) of excellent benefits for skin, stretch marks, and wrinkles.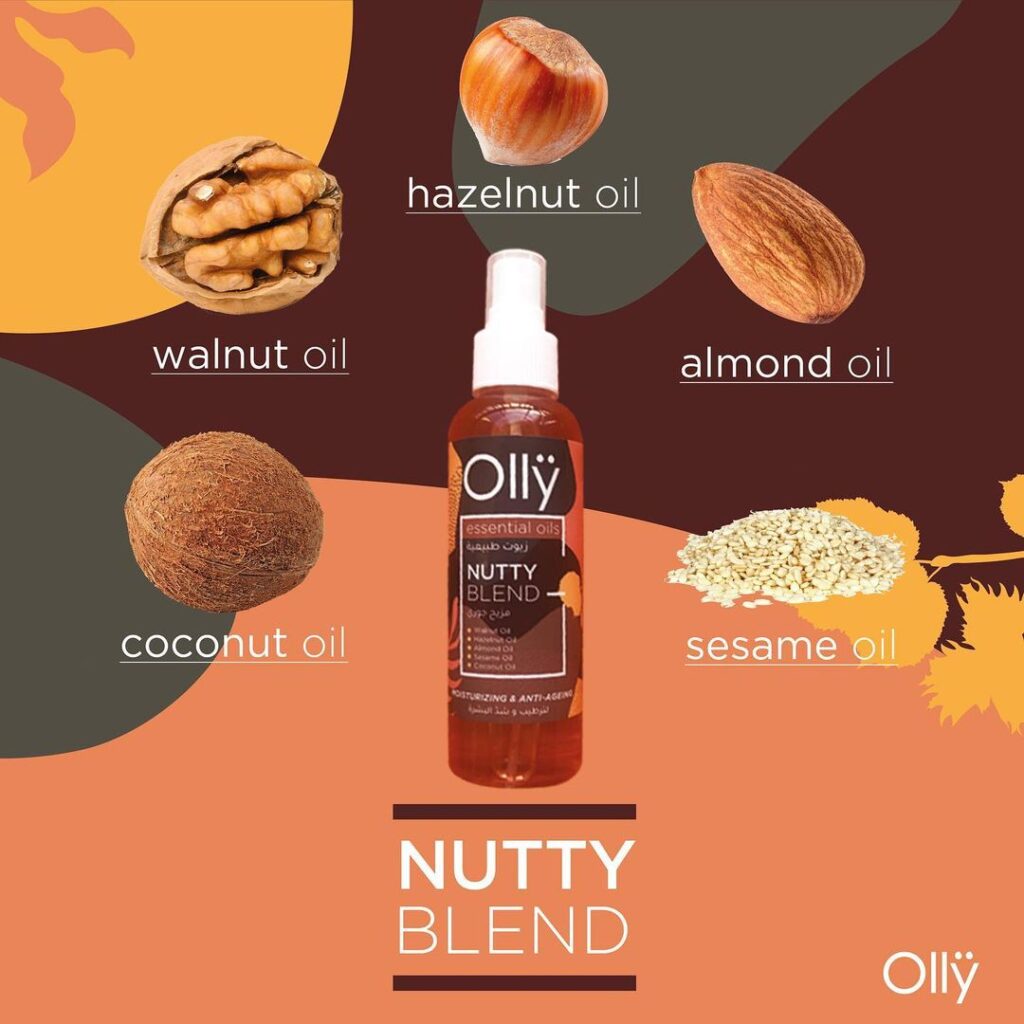 Floral Blend
Perfect for face care & moisturizing. This Olly aromatic blend of 5 oils (lavender, hibiscus, camomile, green tea & aloe vera) will leave your skin moisturized and healthy. It will also help you unwind after a long stressful day because of its camomile and lavender ingredients.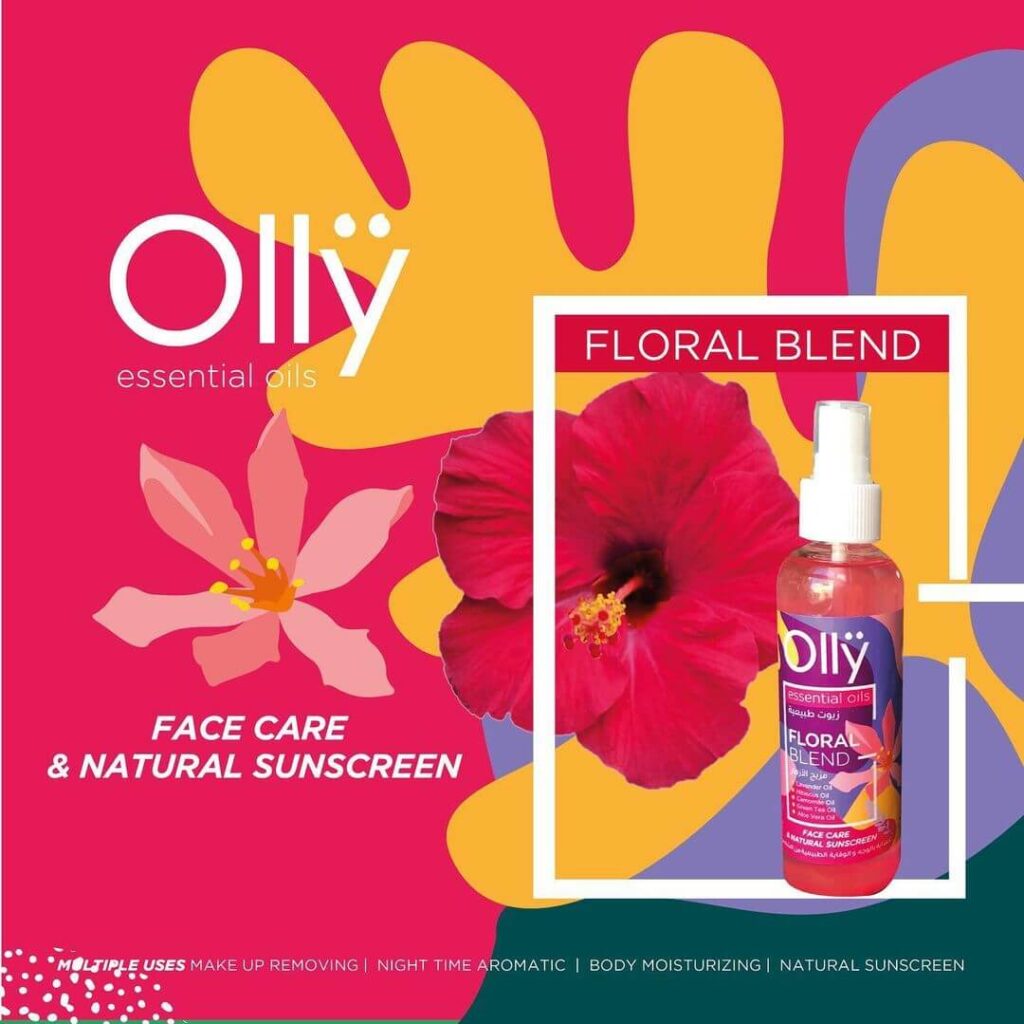 Musk Blend
Great for a deep tan. This Olly limited edition blend of 4 oils (musk, beetroot, coffee, cocoa) is highly enriched with vitamin E and gives your skin the perfect deep tan.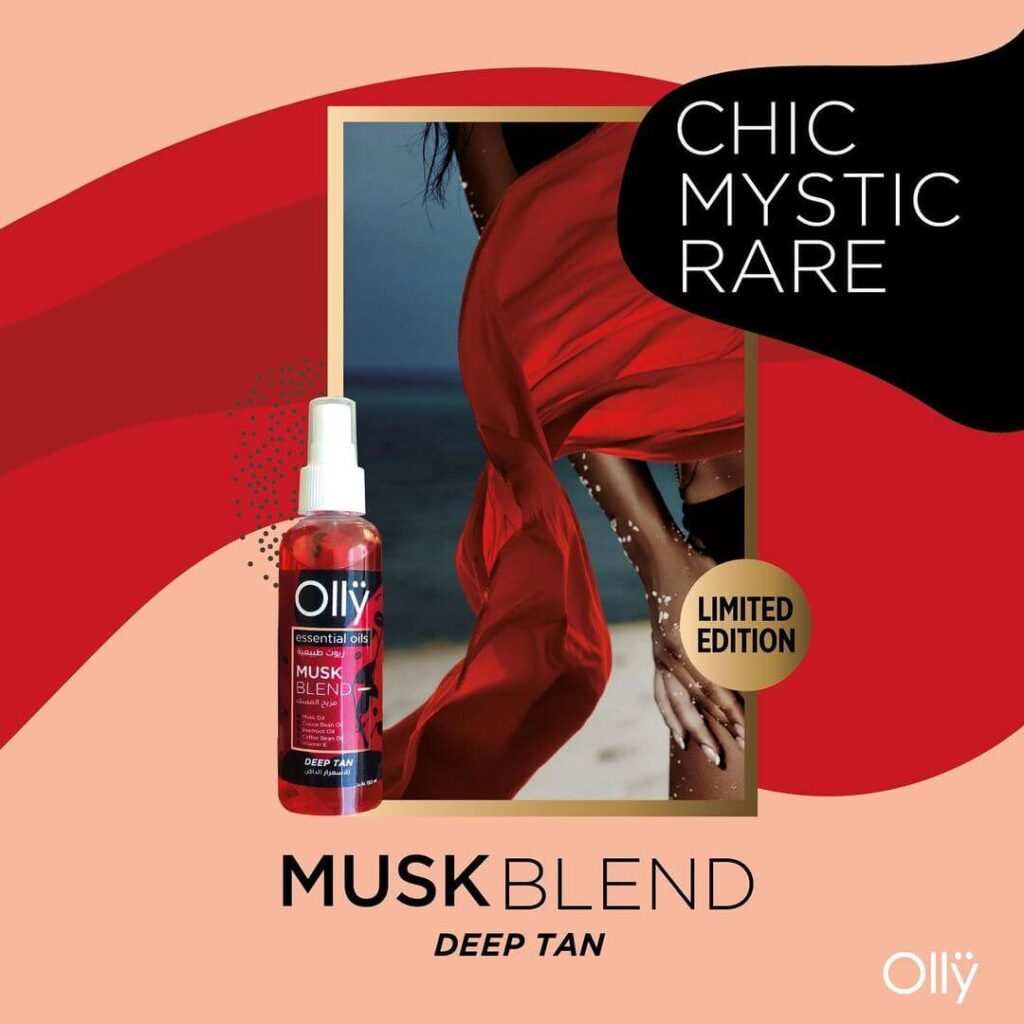 Aloe Blend
Not only good for hair care but can also be applied for after sun care. This perfect Olly blend of 5 oils (aloe vera, avocado, green tea, palm, and olive) provides anti-aging, lightens the skin, reduces dark spots, reduces stretch marks, relieves itching from insect bites. It also heals after-wax irritation and improves damaged & dry hair.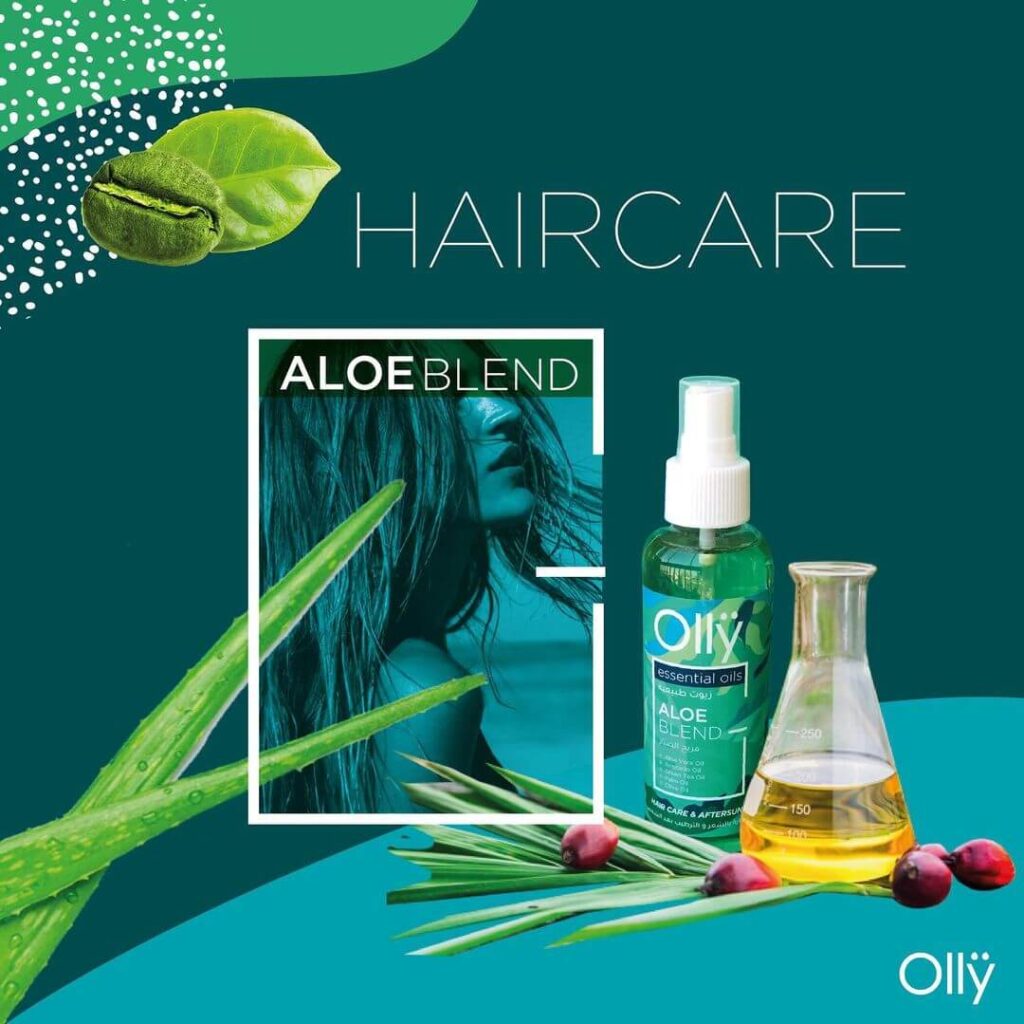 Fruity Blend
Great for cleansing and purifying. This new exotic and aromatic Olly blend of 5 fruity oils (passion fruit, strawberry, lemon, pineapple, kiwi) can refresh & nourish your face with this purifying & cleansing. This blend will surely lift your spirits up!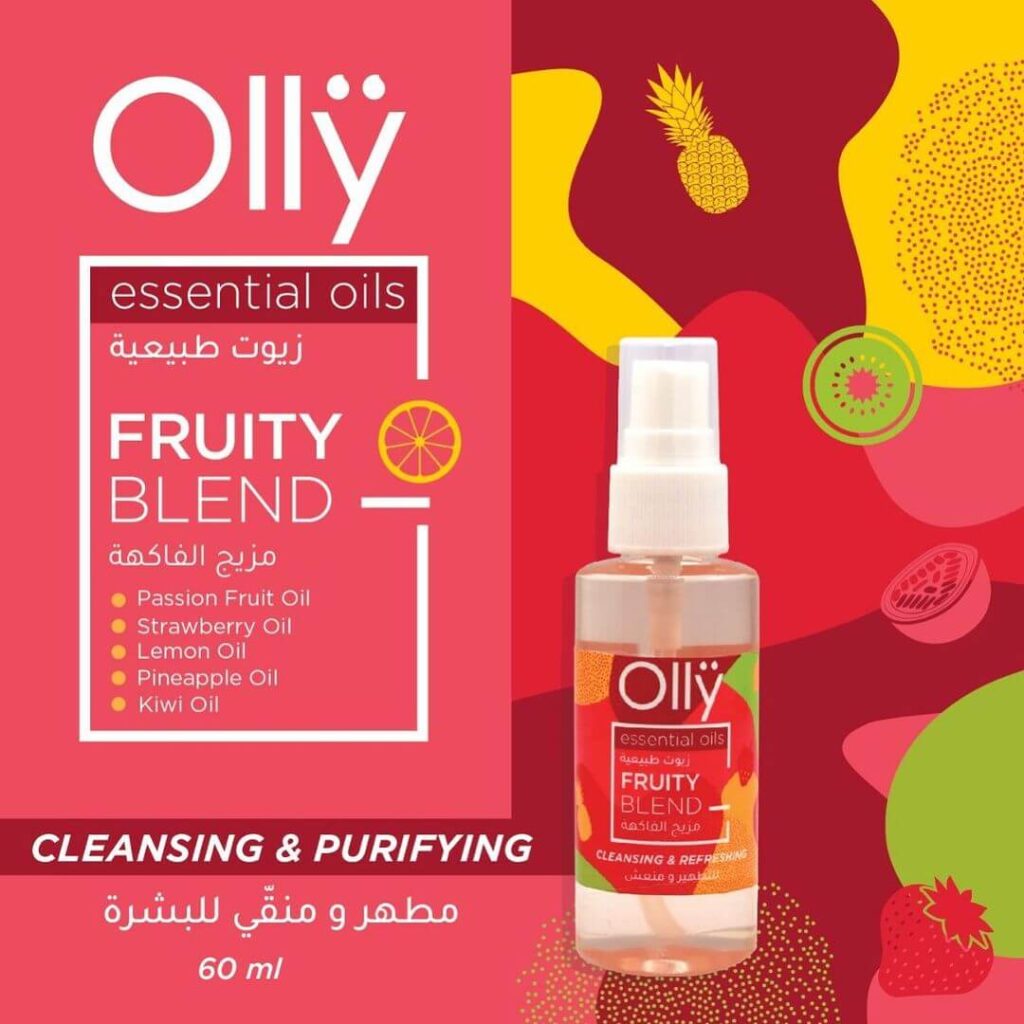 Olly Essential's main motto is "your time to shine!" which is something every Lebanese girl deserves. If you would like to have more information about Olly or order click on this link.
Did you like this post? Read more here!