TAQA is a lebanese bakery that manufactures healthy snacks such as oat cookies, ota maamouls, fried fruit and nut bars, bread, and crackers.
What Makes TAQA special?
TAQA is a Lebanese company that manufactures healthy and tasty Lebanese snacks with utmost care and love. If that wasn't already great, they pay close attention to quality and reliability. Moreover, the company makes sure that its products are free from modern white wheat, milk products, GMOs, palm oil, corn, and soy flour. Thus, all of their products are not only tasty and delicious but also healthy and nutritious.
TAQA's Lebanese Snacks
They provide 10 healthy snacks that fall under three main categories: cookies, bars and maamoul.
Lebanese Snacks – Cookies
TAQA provides four kinds of delicious healthy cookies.
Oat Dark Chocolate Cookies Mixed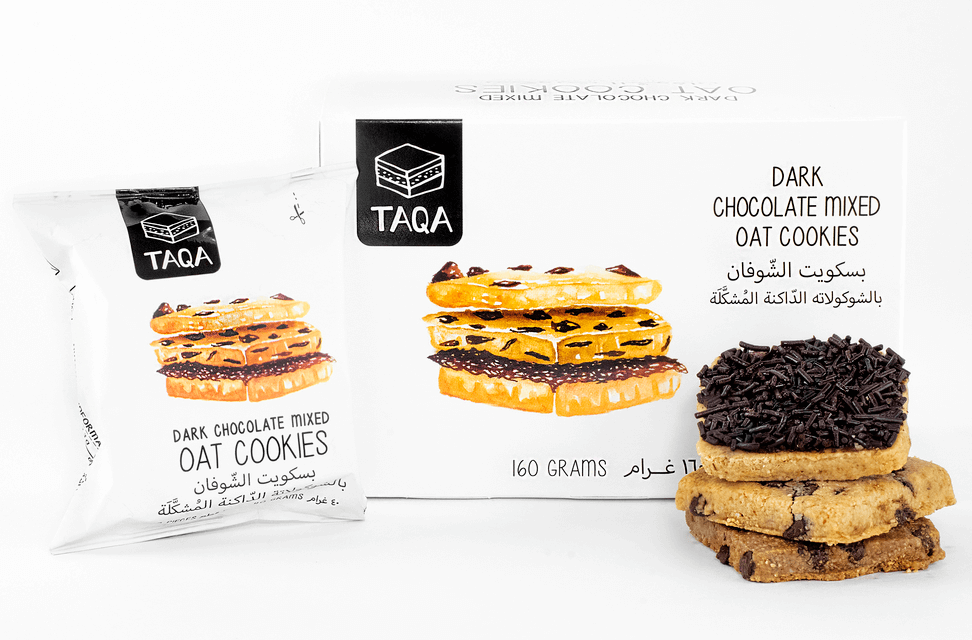 A delicious healthy oat cookies package with three different kinds: dark chocolate chip, double dark chocolate, and vermicelli.
Oat Dark Chocolate Chip Cookie
A delicious classic (& vegan) healthy oat cookie made with 80% pure dark chocolate with virgin coconut oil.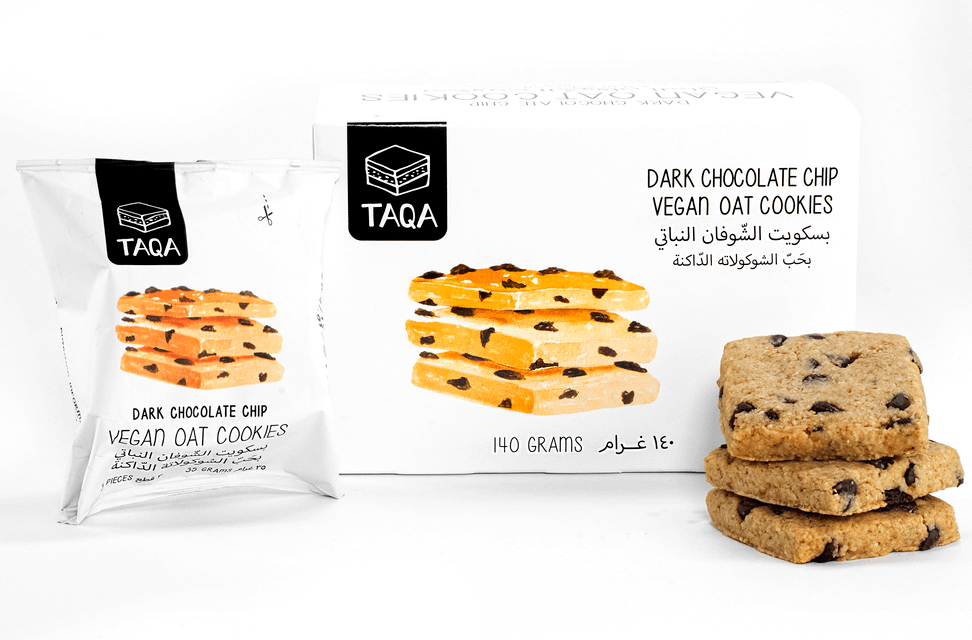 Oat Dark Chocolate Vermicelle Cookie
A delicious oat dark chocolate vermicelli cookie made with dark chocolate, vermicelli, and virgin coconut oil.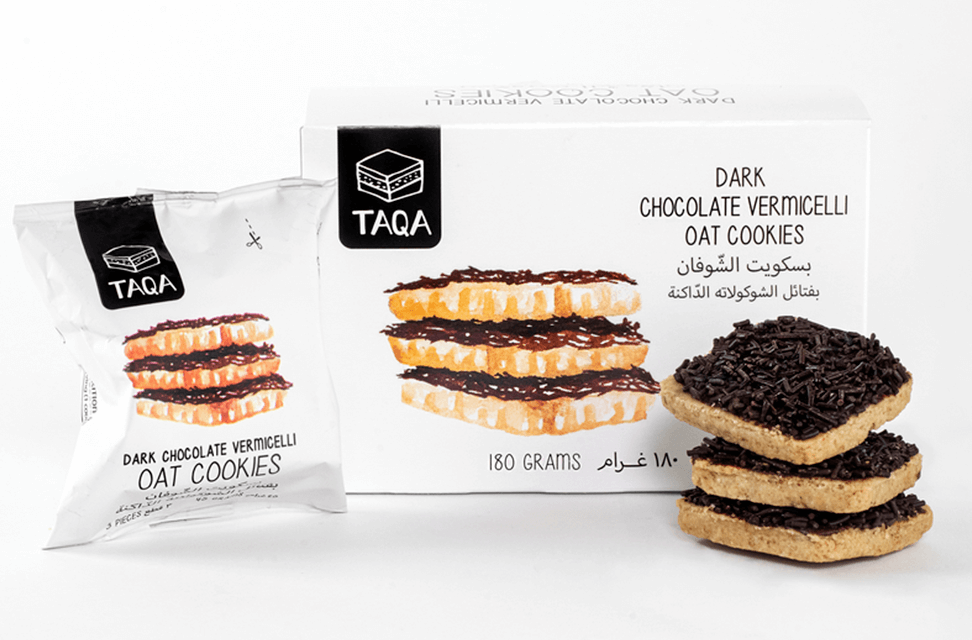 Oat Orange Cookies
A pack of delicious and nutritious oat cookies made with fresh-squeezed orange juice and zest.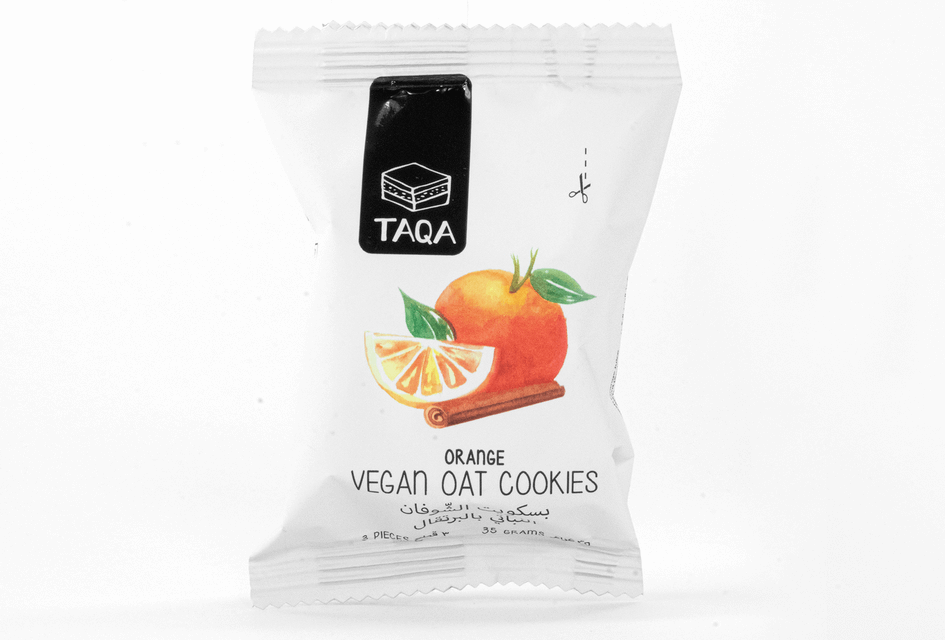 Lebanese Snacks – Bars
They also provide 4 different kinds of mouthwatering healthy bars.
Hazelnut Cacao Bar
A delicious mix of chocoalte spread and hazelnut cacao. This bar provides the perfect balance of sweet and creamy.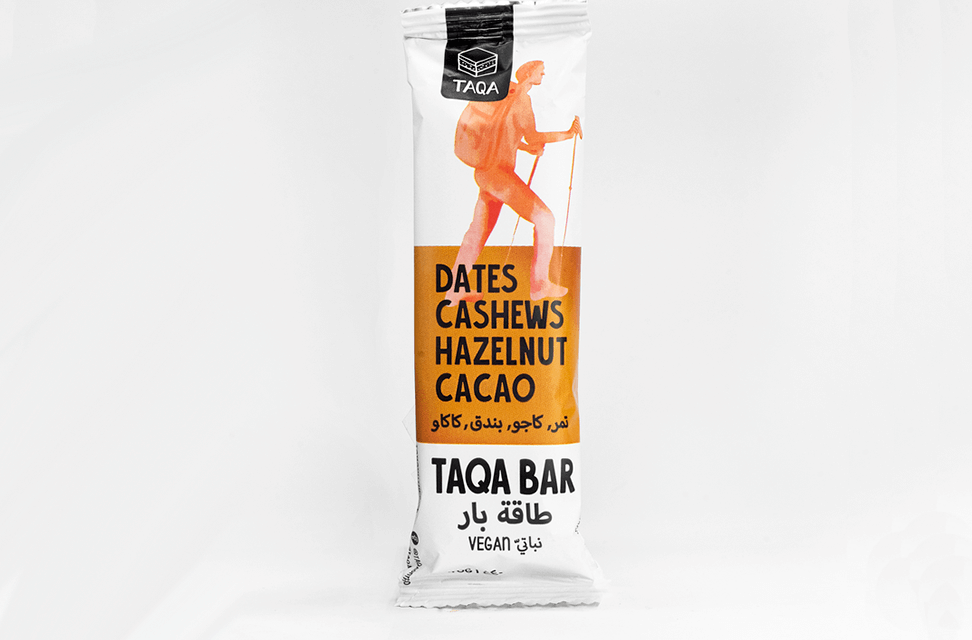 Coconut Lemon Bar
A fresh taste of lemon zest, coconut, sweet dates and cashews.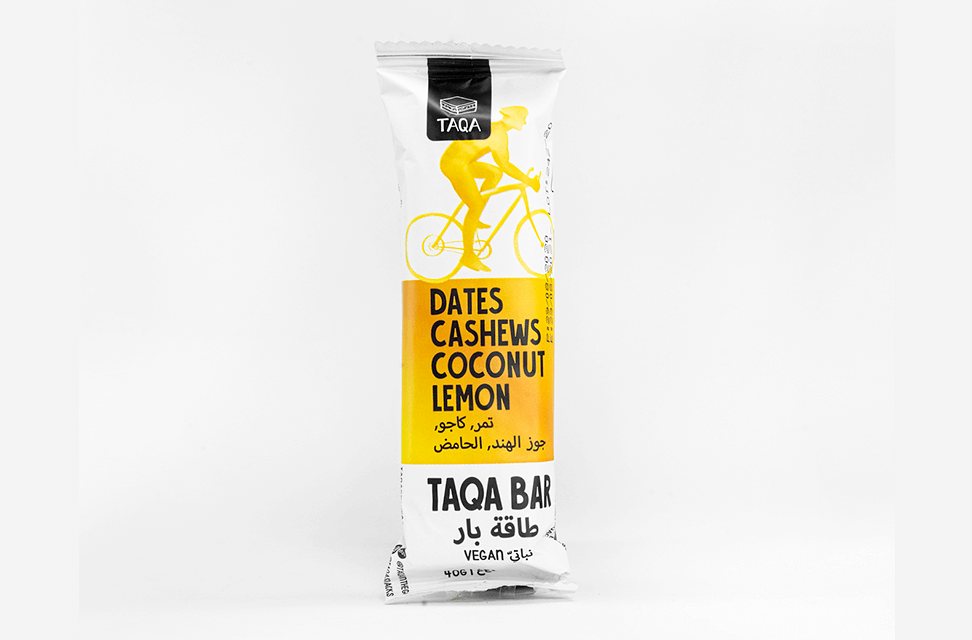 Pistachio Orange Blossom Bar
A perfect mix of dates, cashews, roasted pistachios blended with orange blossom water.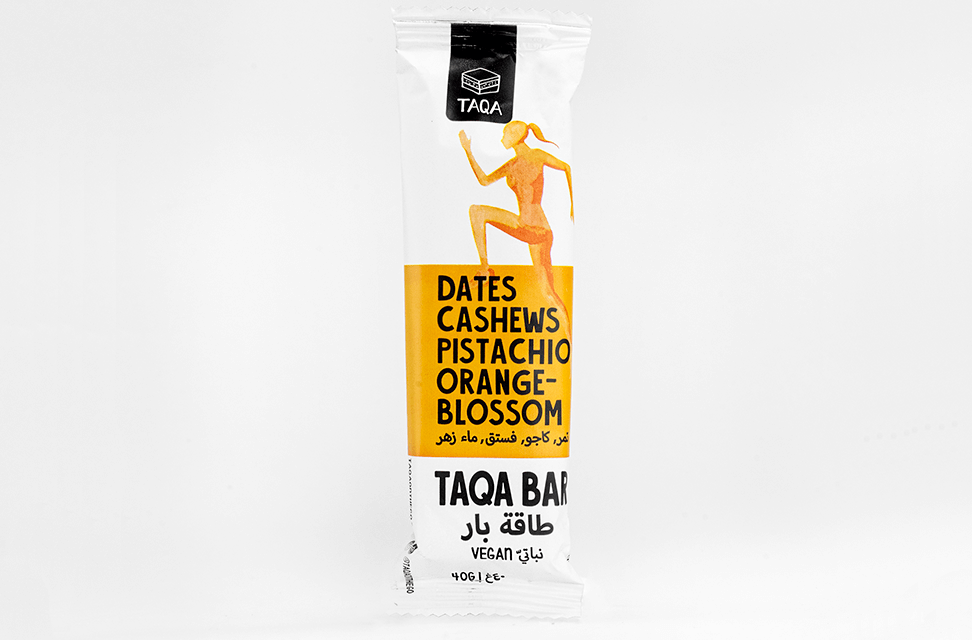 Amlond Rose Bar
A great blend of dates, cashewas, roasted almonds and rose water.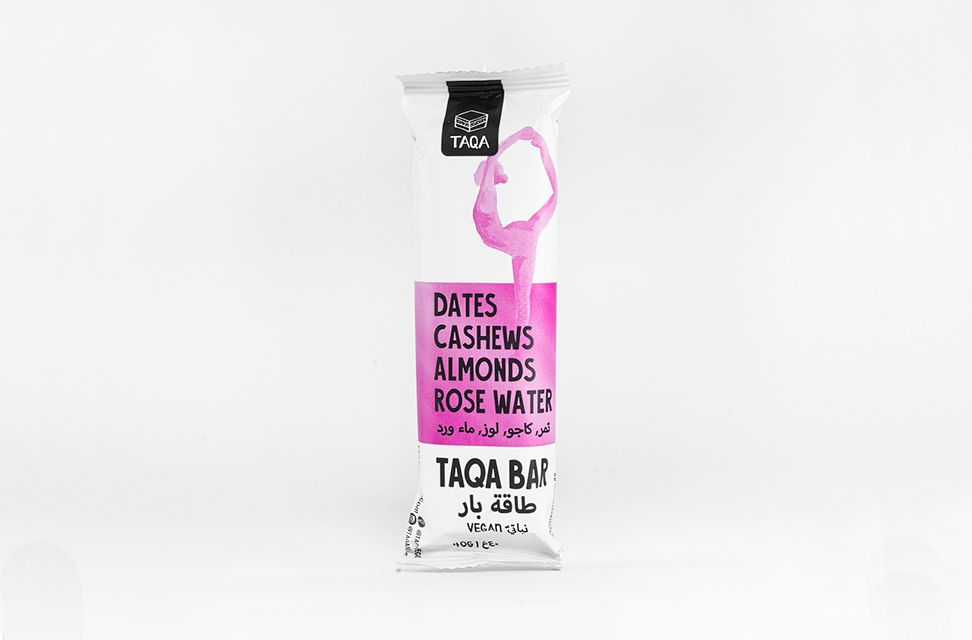 Lebanese Snacks – Maamoul
They have 2 kinds of maamoul.
Oat Maamoul Mixed
A delicious sweet and crunchy maamoul with a selection of either dates, pistachios, or walnuts.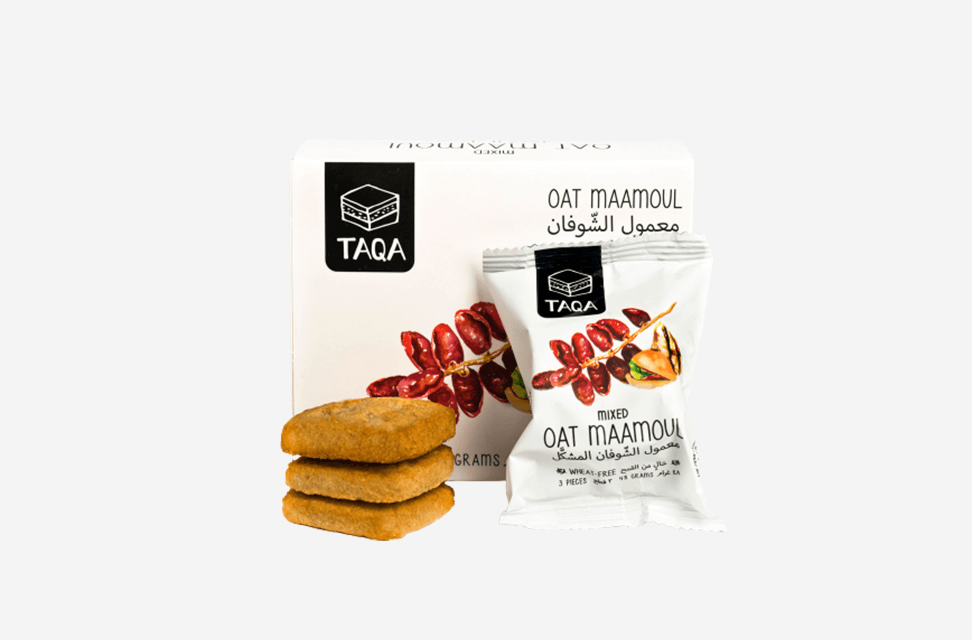 Oat Maamoul Date
A sweet oat date maamoul guaranteed to melt your heart.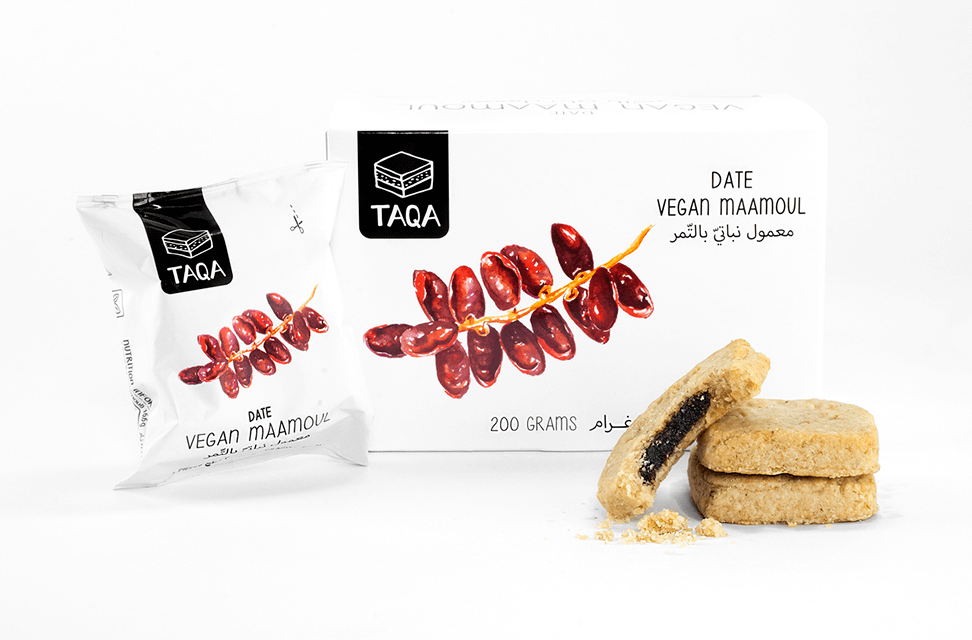 Are you intrested to try TAQA snacks? Visit their website here.
Did you like this post? Read more here!