On the 2nd of September, The head of the world Catholic Church Pope Francis made a general audience after being absent for 6 months due to the Coronavirus outbreak. While walking, he notices a person holding a Lebanese flag. He did not hesitate to grab it then kiss it. He starts praying over it while holding it in his joined hands. His action reflects his concern for Lebanon and his prayers and condolences for the Lebanese people who are currently going through very hard times.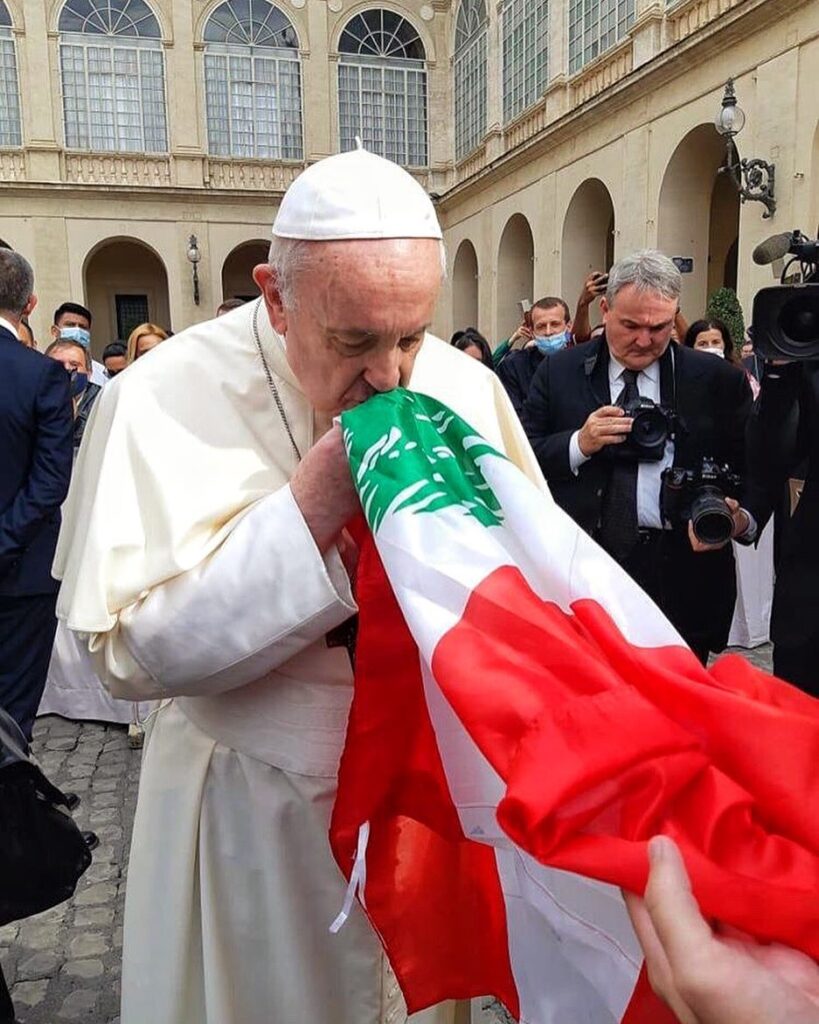 Not only did he pray for Lebanon but he also declared September 4th as a Universal Day of Prayer and Fasting For Lebanon which is one month exactly after the tragic explosion of August 4th. He also invites all religions to participate in those solidarity prayers for our country.
Bonus Content
Pope Francis: Heart Touching Video
Here are some of the most heart touching words Pope Francis declared thought his speech.
Did you like this post? Read more here!