Lebanese Swimmer Mounzer Kabbara nicknamed Munzy earns Lebanon a great score in the Tokyo Olympics 2020. Here's Mounzer's story and how he became one of the greatest Lebanese swimmers in History!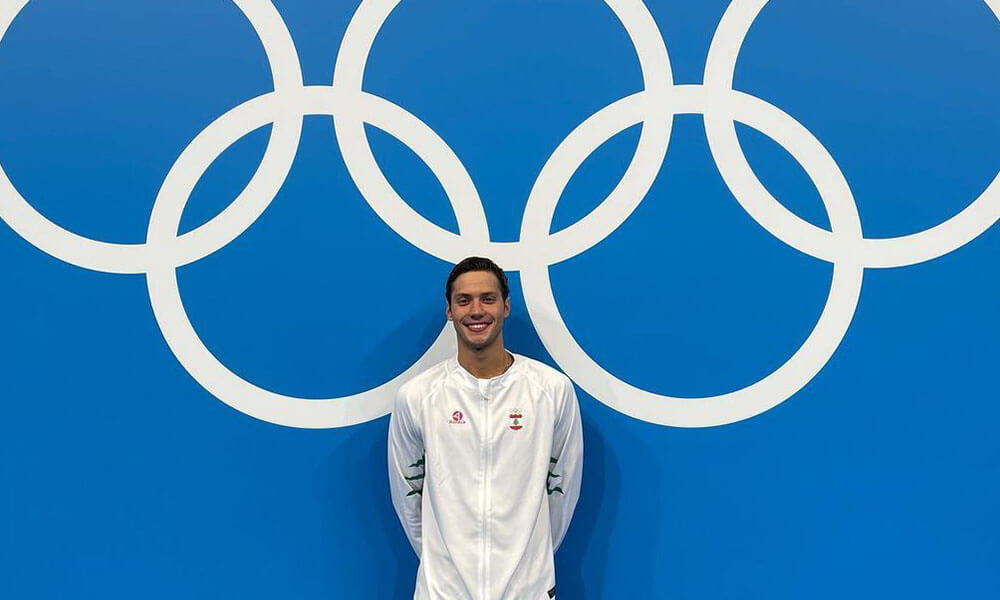 Munzy was born in 2002 in Houston, Texas to a Lebanese father and a US mother. His family decided to move to Dubai when he was six years old. He had tried all kinds of sports by the age of 10 but fell in love with Swimming! "While I was athletic, there seemed to be a barrier for me with all of the other sports that I tried. Swimming was the last one that I took a chance on," said Kabbara. "As soon as I hit the water, I knew something felt right."
Swimming started for Kabbara as a hobby and as a fun activity and get away from everyday problems but soon turned into his life! "At the beginning of my career, I was very unaware and not as focused on getting better. I just wanted to have fun all the time," he said. Soon after, Kabbara and his family returned to the United States where he joined a swimming club. With time, his skills got sharper and he became better at this sport. His speed and love for swimming both increased. Focus, discipline, and countless hours of training were put into the pool.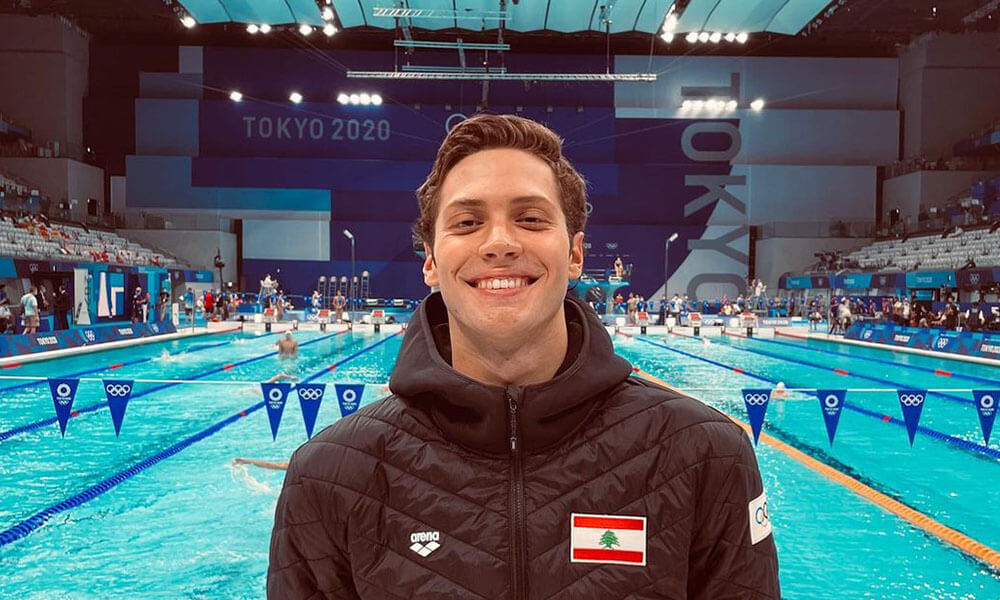 At 11, Mounzer Kabbara suffered from a stroke that paralyzed half of his body. This scary life event caused him fear and the trauma of stepping into a pool. However, as time passed, he didn't give up and was able to swim again!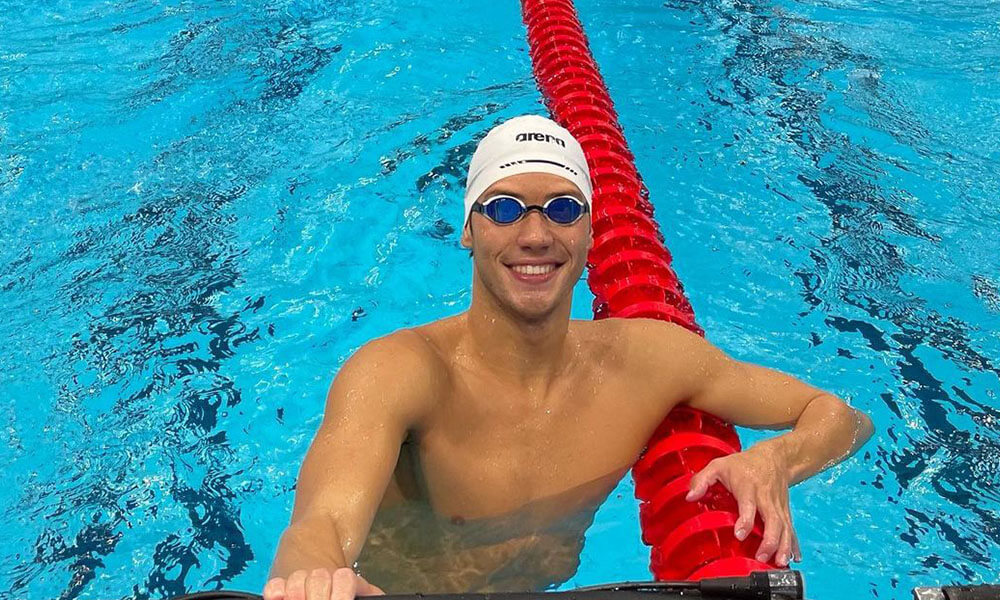 Munzy's next step was to travel to his father's country, Lebanon to discover the heritage and compete in national competitions. He was selected to represent Lebanon in the Texas State Championships and the Junior World Championships in Indianapolis.

Today, Kabbara is almost 19 years old and is a professional Lebanese swimmer with more than nine years of swimming career. He practices swimming for around 5 hours every day except Sundays. Munzy wakes up at 6 AM every day, eats breakfast, and starts with his daily swimming practice from 7 AM until 9:30 AM. He goes back home for a quick snack, nap & snack, Hey! Athletes need food! Then he goes back to his second practice session from 2 PM until 5 PM. After that, the young athlete rests, studies, and sleeps early to wake up for the next day.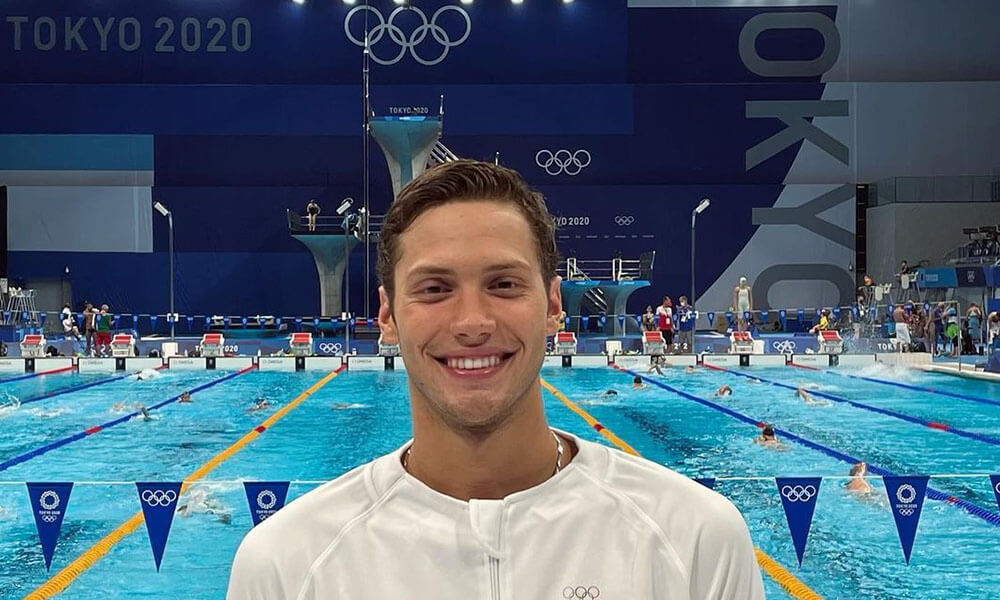 This year, he decided to be one of the two Lebanese swimmers to compete in the 2021 Tokyo Olympics. He participated in the Heat 1 of the Men's 200m individual medley that took place in the Tokyo Aquatic Center on Wednesday, July 28 at 1:50 PM in which he placed 2nd thus earning him a place in the semi-finals!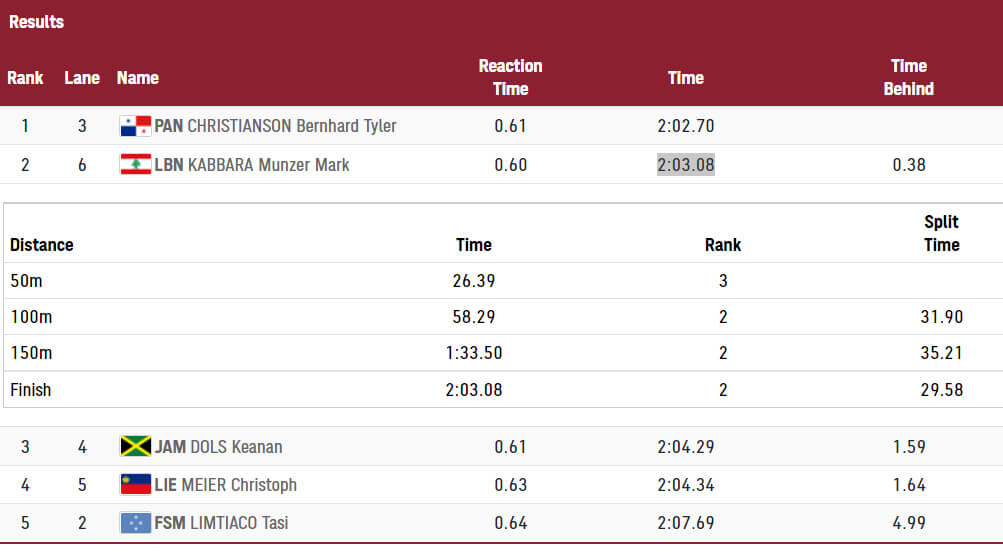 "If you cannot make it fun, you won't do it" is one of Munzy's popular inspirational quotes.
Did you like this post? Read more here!